Top Stories
Watson gets the last laugh at Chiarelli during Council's final meeting
Watson gets the last laugh at Chiarelli during Council's final meeting
Council ends as it started . . . with dysfunction.
The 2018-2022 Ottawa City Council met for the last time today. The meeting is the last time Jim Watson will ever sit behind the mayor's desk along with the nine councillors who did not seek re-election, and Councillor Catherine McKenney stepped down from their seat to run in the mayoral race.
For a lame-duck session where little could be decided due to the impending retirement of the mayor and a significant number of councillors, the final Council meeting was lively and did not go out with a whimper.
At the centre was the integrity commissioner's report on Councillor Rick Chiarelli. Chiarelli did not run for re-election and will be replaced at the next meeting of the Council by newly elected former CCOC employee Laine Johnson.
Chiarelli spent much of the last term suspended from all boards and spent over 450 days without pay as a result of two reports in 2020 that alleged Chiarelli is a serial sexual harasser of female staffers. The city could not remove him from the Council. He was the longest-serving member of Ottawa's elected government and became a proverbial thorn in their side.
Chiarelli was again in the spotlight because of a third, 62-page-long, integrity commissioner report released November 4, 2022, over allegations brought forward by a woman who worked for the councillor. The report, in no uncertain terms, stated that Chiarelli had harassed the staffer in 2013 and recommended that he should either apologize in writing or in person, and if not he did not comply, he should have his pay suspended for 90 days.
Councillor Theresa Kavanagh brought forward a motion seconded by Councillor Cathy Curry to suspend Chiarelli's pay for 90 days. However, the move would take Chiarelli's transitional assistance allowance because there are less than 90 days left in the term. This is money intended for Councillors to live from while finding new employment. The motion further provisioned that Chiarelli's pay and allowance should be given to women's charities.
Outgoing Councillor Mathieu Fleury asked Integrity Commissioner Karen Shephard if Council had the power to remove Chiarelli from municipal office. City Solicitor David White responded that municipal governments are run at the behest of the province; therefore Council is powerless to remove elected members.
Mayor Watson noted that although the province was interested in fixing the legislation so that rogue councillors could be removed, the provincial election last spring pushed legislation on the issue to the bottom of the priorities list. He also noted that former Council colleague Stephen Blais, who now serves as a Liberal MPP, has reintroduced a private members bill for the third time. Blais' bill, the Stopping Harassment and Abuse by Local Leader Act, would allow the province to remove municipal council members for behaving disreputably.
Outgoing Councillor Dianne Deans noted that the allegations seemed criminal and asked if the integrity commissioner had referred the report to the Ottawa Police Service for investigation. The integrity commissioner confirmed that the previous person in her office had sent the last report on Chiarelli to the Ottawa Police for investigation, but she had not heard any conclusions from law enforcement. She stated her task was not to look at Chiarelli's actions as a crime, but as a breach of the city code. Kavanagh and Curry's motion was carried shortly thereafter.
After several zoning amendments were passed about issues like parking and speed limits, Mayor Watson asked if any retiring members of the Council had any final statements. Diane Deans addressed the chamber, noting that although 2018-2022 was a rough term, much was accomplished, including the LRT. Deans stated she enjoyed every day on Council.
Ironically and somewhat creepily, Councillor Rick Chiarelli was the last to speak over a webcam with female family members surrounding him. Chiarelli talked about how he felt honoured to have served in Nepean pre-amalgamation and then for the City of Ottawa. Other councillors, evidently repulsed by Chiarelli, began walking out of the chamber. Several of Chiarelli's entourgage could be heard coaching Chiarelli to keep talking. Mayor Jim Watson questioned if Council was able to continue with so few in chambers. Chiarelli then lectured Watson on the speaking procedure, at which point Watson adjourned the meeting for not having quorum.
Thus, the 2018-2022 session of Council finished as it was for much of its time; dysfunctional and distracted by the obtuseness of Rick Chiarelli.
Recommended Articles
Read about an approach that achieves rapid progress towards appropriate representation of previously underrepresented groups without using fixed quotas
Read full story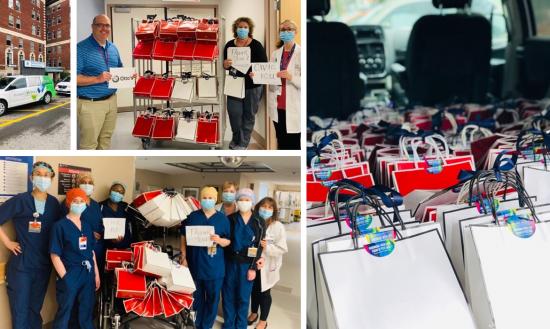 As COVID-19 continues to affect many lives around the world and across Canada, Otto's Ottawa is taking initiative to help front-line workers and others impacted by the virus.
Read full story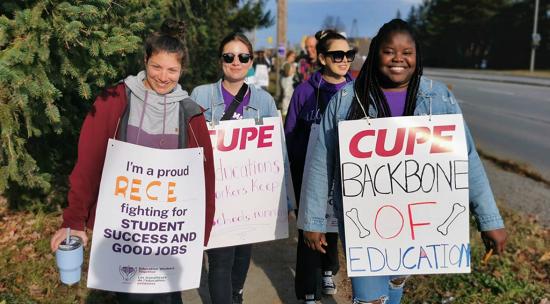 Comments (0)
*Please take note that upon submitting your comment the team at OLM will need to verify it before it shows up below.