WE Day 2016: "The World Needs More Canada!"
Article, photos, videos and audio by Myka Burke and Andre Gagne.
"Now, more than ever, the world needs more Canada!" said Marc Kielburger, co-founder of WE, to the jubilant eruption of 16,000 youth inside the Canadian Tire Centre yesterday for WE Day.
It was a sentiment that would be echoed by many throughout a day that was all about youth empowerment, inspiration, and change, one that would see those standing within an uncertain present eyeing the future filling those arena seats.
Marc Kielburger, along with his brother Craig, founded the WE Movement 20 years ago. Craig was 12-year-old looking for comics in his daily newspaper when he discovered an article about a South Asian child sold into slavery.
Kielburger wouldn't be reading the comics that day.
The boy became angry, couldn't believe what he was reading and he decided to do something about it. With the paper in hand, he stood in front of his class and asked for help. 11 hands shot up. Free The Children was born and grew into the WE Charity and now the WE Movement. Today they are millions of passionate youth, like those thousands that gathered in Ottawa, working together to shift the world from "me" to "we".
To many, We Day Ottawa 2016 could not have come at a better time!
As shocking as the presidential election results were south of the border, it was not enough to dampen the boundless enthusiasm that was unleashed yesterday and, for a little while, the Canadian Tire Centre became a micro-universe emitting a positivity that rushed out in waves from the young. It was impossible not to feel and it was needed.
They screamed, they sang, they laughed, they danced, they did the wave. They were the embodiment of confident optimism and, every passing hour, they only got louder.
"WE ARE CANADA!"
The event was officially opened with a welcoming ceremony by an "Algonquin Grandmother". Her moving words to the audience, highlighting the importance of healing the divide between indigenous Peoples and Canadians, also included a request:
"You are special. Continue to learn. Continue to celebrate your achievements. Continue to help people. Together, Canadian Youth, First Nation Youth, in the spirit of respect, truth and reconciliation, you will make a better Canada."
Messages like these were weaved within reflective moments, fast-paced wowing speeches and performances. The pace for the day was set when Canadian rapper Classified took the stage followed by Governor General David Johnston, the Kielburger brothers, and Prime Minister Justin Trudeau.
When the roar died down, Trudeau was quick to address where we stand in the wake of a turbulent U.S. election. The young, facing the same questions as many of their parents and teachers, sat attentively looking for answers.
"First of all, the relationship between Canada and the United States is based on shared values and shared hopes and dreams and we will always work well together," Trudeau said. "We are strong because we listen to each other and we respect each other."
The list of speakers was both impressive in length and breadth. The diversity of accomplishments being highlighted and issues being raised was awe-inspiring.
Canada's First Mom, Margaret Trudeau, shared her journey to mental health, and concluded by stating: "If you have purpose, your life is easier."
Sophie Gregoire-Trudeau shared a message of unity via a taped recording.
American singer, dancer and television personality, Paula Abdul, spoke of the hurdles she herself faced when she could not afford dance lessons but had such passion for it. She bartered cleaning services for lessons, saying that "there is always an elegant solution to keep us aligned with our passion."
Local youth and those from across Canada were invited on stage to share their accomplishments. Clare Morneau, author of Kakuma Girls, spoke about the stories she collected for the book from girls in the Kakuma Refugee Camp and in Canada.


The event, hosted by Jully Black, Chloe Wilde, Tyrone Edwards and Maripier Morin, would also see rousing speeches by Olympian Segun Makinde and Paralympian Rick Hansen, as well as performances by Tyler Shaw, Serena Ryder and Hedley.
"I realize now, more than ever, the future is in (the youth's) very capable hands," Hedley lead singer and WE ambassador Jacob Hoggard told Ottawa Life before his band rocked the arena. He watched the election results last night sharing the awe of many.
"It's a real clear cut case of what happens when you don't vote, is what we're dealing with. It's that type of action that we talk about here at a WE Day where we, as a community…can focus on how we can mobilize, how we should be able to make a difference if we take action."
Hoggard later joined Craig Kielburger to address the press during a break in the event where it was touched upon how much music has the ability to inspire.
At no point during We Day was the social significance of music more apparent than during the discussion of the album "The Secret Path" by Gord Downie. Gord's brother Mike and Chanie Wenjack's sisters Pearl and Daisy were joined on the We Day stage by the Tragically Hip front man himself, Gord Downie, in a surprise appearance that brought the arena to its feet and a few to tears. This served to highlight the work being done by the Gord Downie/Chanie Wenjack Fund.
This beautiful "moment of feeling," as Mike Downie put it, was rounded out by a communal blessing with a "native song" about people with various skin colours but who are the same underneath.
"It's so cool. This is my fifth WE Day and every time I am so amazed by the people, the speakers and the stories that I hear," Osgoode Township High School student and youth activist Emma Wiebe told Ottawa Life.
"Craig was just in front of us and gave us a high-five afterwards and it just doesn't seem real," an excited Alex McMillan from St. Andrew's Catholic School added.
Wiebe and McMillan have both been heavily involved in WE. Emma, 16, led her school in donating gently used formal wear to local students and is currently working on a project to raffle hockey tickets to raise funds for global causes. Alex, 13, sold ice cream to fellow students to raise money for her local hospital and recently worked on a campaign for the Syrian refugee crisis.
Tickets for WE Day cannot be bought. They are earned. Though the day is free to attend, those filling the seats –people like Alex and Emma– got there through their service and activism.
Schools like theirs participate in yearlong WE Schools programs, ones that provide resources for educators as well as exclusive learning opportunities for students.  12,300 schools across the country currently participate making those WE Day tickets a much-coveted invite.
The WE formula is simple: while highlighting the accomplishments of these youth, you shed light on issues. The initiative shows how issues can be addressed to equals hope, not fear. Through that, you can empower even more change.
The uplifting messages of WE Day continued in the second half of the event to shine a light on cyber-bullying. Quite literally, actually, as when a speaker asked for those in attendance to flash their phones if they had ever been bullied online, the entire arena instantly resembled a galaxy of stars.
Other speakers talked of overcoming the damage labels like "sick girl" cause, visual impairment, and taking part in projects that raise funds to build schools in Kenya and elsewhere. The list of accomplishments was unending. Simple ways to participate were mentioned as well like buying a rafiki or donating used batteries to the Zinc Saves Kids program.
Anyone who is inspired to help others really can. There is no such thing as a small effort, those gathered were told. Every effort counts and is compounded as others follow suit. All participants have a well-funded and innovative partner in the We Movement.
[wzslider height="600" transition="'slide'"]
Looking to the future, the 150th Anniversary of Canada that is upon us in 2017 will see the manifestation of the #Make150Count campaign. Here youth are given one hundred and fifty dollars with one simple request: the money is to be used to help communities prosper.
It's just another initiative from those at WE to ensure to movement continues ever forward inspiring and empowering those it touches.
Recommended Articles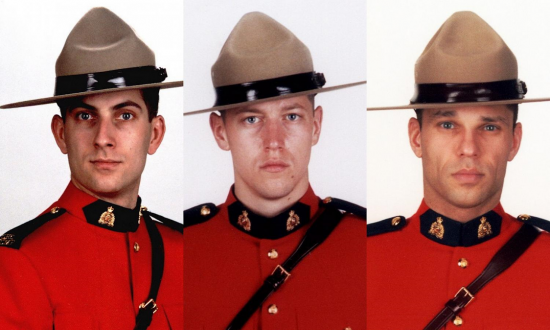 New documents obtained by Ottawa Life Magazine from an ongoing investigation by the Mounted Police Professional Association of Canada reveal information not disclosed or made available by the RCMP or CRPA during a four month trial.
Read full story
Summer is just not summer without uncorking a bottle or two of Rosé. With so many to choose from, o...
Read full story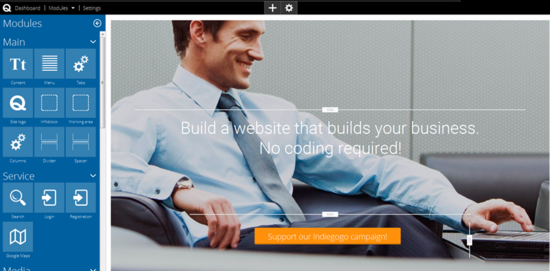 Have you ever tried to build a blog or a website for yourself or your company? At first the sites yo...
Read full story
Comments (0)
*Please take note that upon submitting your comment the team at OLM will need to verify it before it shows up below.