Good Reads
What are new features in Canada online casino, and what should you wait for at the end of 2022
What are new features in Canada online casino, and what should you wait for at the end of 2022
With the online casino industry developing at such a rapid rate, there is no doubt it will continue in the same direction this year. With the market growing, new trends are also emerging, especially among new brands in the Canadian casino market. It's not that easy to predict what will happen in the future because things like the current COVID-19 crisis have made a big impact on the overall situation. Even so, we can notice trends to watch in the coming years.
Online Casino Market Demand and Supply
Although other industries are suffering during the COVID-19 outbreak, online casinos are growing rapidly. A lot of new titles are sure to appear during 2021, as competition is getting stronger, resulting in the greatest number of new casino online Canada has ever seen. Slot machines, live dealer games, virtual reality casinos, and others fall under this category. The demand for new titles is huge right now, and the industry is definitely going to take advantage of this. Just like in any other industry, the online casino market demand will directly affect the supply.
Continued Growth Is Expected in the Market
The coming year will see the online casino market in Canada grow at an even faster pace. Globally, so many factors contribute to the growth of mobile gaming, including the evolution of mobile technologies. It is also worth noting that a multitude of countries have legalized online casinos this year or plan to do so in the near future. Therefore, we can expect the growth to continue. With a total market value of almost 70 billion dollars, the industry has grown by more than 13% in the last year. And it is only a few months until we see the 2021 market analysis.
The Use of Cryptocurrencies is Increasing
The popularity of Bitcoin and other cryptocurrencies among casinos is another interesting trend for this year. As well as offering such a method of payment, Canadian online casino brands also offer transaction benefits associated with crypto. Cryptocurrency users are usually rewarded with additional bonuses. Furthermore, this method would seem to eliminate all problems related to the player-operator trust.
Live Dealer Games Dominate the Market
Casino games with live dealers are nothing new, but the technological breakthroughs of the past few years have made them an important part of the market. Online casino games of this type offer the best playing experience at the moment. As a result, we can expect to see more live dealer games being offered in the months to come and to see them becoming more popular and innovative. The end result is a larger portion of gross gaming revenue.
As for British Columbia, it generated about $3.14 billion, and is ranked third in line. In 2018, Quebec generated approximately C$3.6 billion. According to the Canadian Gaming Association, the industry as a whole generated about C$31 billion. Taking into account the fact that online betting became legal in 1995, there has been an increase in gross gambling output of 300% since then. From a revenue generation perspective, it has a top position in the entertainment industry. Moreover, a number of government functions and charitable activities rely on gambling revenues for funding.
Realization of Virtual Reality
The reason we are still waiting for VR to become mainstream is that it is still an expensive technology. But hopefully, things will change soon. As VR sets become cheaper, the popularity of VR casino games will spike. Currently, virtual reality games can only be found in a few casinos, but there's no question that the gaming experience will be enhanced in the future and become more accessible to Canadian players.
Improved Offers and Bonuses
There is fierce competition in the new world of the online gambling industry and new online casinos are growing rapidly. This brings innovations, new technology and new standards. With such tough competition, operators have taken to offering generous bonuses to entice new players to join. It is no wonder that the number of bonuses per casino keeps growing every day and that there are new types of bonuses emerging regularly. For example, nowadays it is possible to receive higher welcome bonuses, as well as other benefits, such as no-deposit bonuses, that allow you to play without depositing money. These bonuses will certainly become more generous as the competition becomes tougher.
Esports Betting Market Is Booming
The number of people watching esports games has grown from hundreds of thousands to millions. Many of them like to bet on various tournaments, competitions, etc. According to recent research, esports games are more popular than traditional sports games. It will only be a matter of time before spectator numbers for eSports competitions are comparable to those for football and other major sports. Since Esports is so popular, it's no surprise that just about every major bookmaker in Canada offers it.
Responsible Gambling Promotion
Among 2021-2022's biggest trends is the ongoing process of legalization as well as regulation. This act regulates not just how operators work but also takes seriously the effects of problematic gambling in Canada. The legislation covers fields like age restriction and advertising tools that limit or self-exclude users from gambling altogether.
There is a strong focus on security, safety, and licensing here. As an industry, Canadian online casinos adhere to socially responsible gaming practices and guard against underage gambling. There is a well-regulated gambling environment and framework in Canada, and government budgets are dedicated to promoting prevention, research, and problem awareness amongst gamblers.
Wrapping Up
As online casinos are not legal in Canada, there is no hard proof available about the shift within the industry. The truth is, we can figure out what is really happening. At the moment, at least 30% of all casino traffic is generated by online casinos. Over time, their market share is likely to grow even bigger as they become more popular. It is certain that their popularity will grow even more in the next couple of years and beyond.
Recommended Articles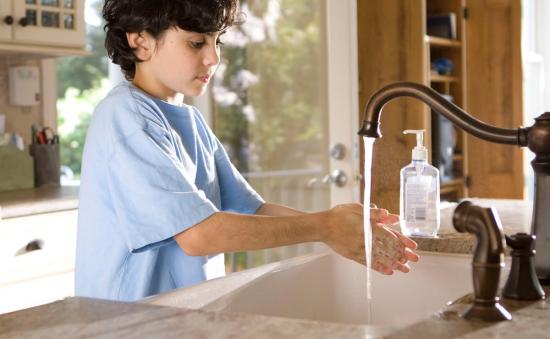 plumbing issues often cause extreme damage, resulting in high-cost repairs. Learn to recognize problems before they progress, for the best results.
Read full story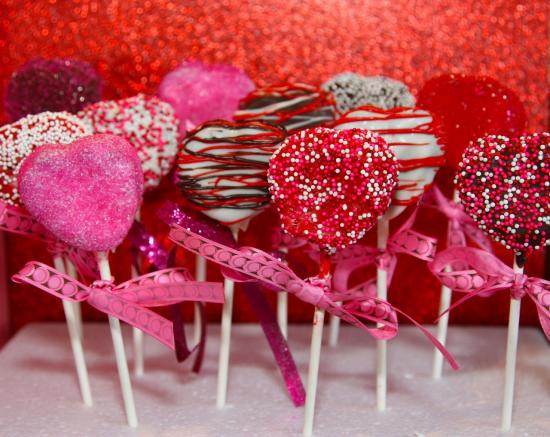 Valentine's Day is all about expressing love, so why not indulge a bit?
Read full story
November 11, 2018 marks the 100th anniversary of the end of World War I.
Read full story
Comments (0)
*Please take note that upon submitting your comment the team at OLM will need to verify it before it shows up below.