What Exactly is a Mustard Sommelier?
OLM chats with Maille mustard sommelier, Harry Lalousis
"Sommelier comes from the ancient Gaelic word for 'someone who knows' or 'someone who has knowledge of,'" explains Harry Lalousis, Maille's mustard sommelier. Although we usually associate the word with wine, Lalousis explains that the term can apply to a variety of areas of expertise—including mustard.
As it turns out, the mustard sommeliers of the world make up a very small group with an extensive history. The profession dates back as far as 1747, when Antoine Maille opened a mustard boutique in Paris with over 108 flavours.
"When he opened the boutique he knew that people would need to know about the mustard," Lalousis says. Although mustard had been in Dijon since the 13th century, it hadn't reached Paris in the same way, and customers needed someone to explain what they were tasting.
It was here that the mustard sommelier profession was born. People who 'had the knowledge' worked in Maille's boutique and could discuss the mustard and suggest food pairings.
"Just like today we are faced with the challenge of trying to show people how to use mustard in a different way other than just on a steak or a hotdog. (Maille) faced the same challenge," Lalousis says.
However, Lalousis adds that the last mention of a mustard sommelier in a Maille boutique was in 1876. The title didn't reappear until he revived its history just last year.
"I was first approached by the company to start as a retailer and then very quickly I realized that I love this so much, I want to know as much as I can," he says.
Lalousis opened the London boutique and then travelled to Dijon to learn as much as he could about the harvesting, flavours and history of Maille mustard—and he is still learning.
"It's a journey that has not stopped to this day," he says. "Every day you learn something different."
Since then, Lalousis says interest in the career, the company and the condiment has blossomed.
Currently, there are three Maille mustard sommeliers in the world, including Lalousis as well as another in France and a third in the United States. In Canada, Maille recently opened pop-up shops in Mont-Tremblant and in Toronto at Pusateri's Fine Foods. Lalousis says Ottawa will be added to that list in the future.
"It goes by demand. Everyone has been asking for it, so we just haven't had time enough to open everywhere at once," Lalousis explains. "I think the interest here that we have had is almost on the verge of ridiculous."
Lalousis says it's hard to pick his favourite Maille mustard. "It depends on my mood. I think the one that I really do enjoy more than the others is the honey and balsamic mustard. It's a classic. It's beautiful."
You can use these mustards to enhance your everyday dish but there are also some really interesting and creative ways to use them, from mustard macarons to ice cream!
Lalousis says his love of mustard developed much like it does with his customers.
"I was pleasantly surprised by the availability of varieties," he says. "And I think it was the shock that I got from how you can use it in your cooking that made me want to be a mustard sommelier."
Now, he says, one of the best parts of his job is seeing that surprise on other people's faces.
"I love converting people in food," he says. "When I'm at the boutique or when I'm at the pop-up, I wait for that moment they put it in their mouth and the surprise that they get, that's what I live for."
To learn more about Maille's history, flavours and recipes, visit maille.ca.
Have any questions for Harry Lalousis? Follow him on Twitter at @MustardmanUKand use the hashtag #AskMaille!
_______________________________________________________________________________________________________________________
Start adding mustard to your meals now! For a delicious summer salad, try this Maille mustard recipe!
Asian Flavours Salad
Breaded Shrimps with Maille Honey Mustard and Panko
Ingredients
For the shrimps
- 24 medium shrimps, shell-off, tail-on
- 50 g Flour
- 50 g Japanese breadcrumbs (Panko)
- 120 mL Maille Au Miel Honey Mustard
For the salad
- 8 green onions
- 1 red pepper
- 1 carrot
- 8 radishes
- 400 g sprouted soybeans
- 20 mL sesame seeds
- 20 mL Pink peppercorn
- 8 sprigs cilantro
For the vinaigrette
- 60 mL rice vinegar
- 60 mL soy sauce
- 60 ml olive oil
- 30 mL honey
- 30 mL fish sauce
- 20 mL fresh ginger
- vegetable oil
- salt and pepper
Preparation
Mince the green onions. Cut the pepper and the carrot in thin stripes. Finely slice the radish. Roast the sesame seeds in the oven for 4 minutes, and crush the pink pepper corn in a pestle and mortar. Pick the cilantro leaves.
For the shrimps
Roll the shrimp in the flour and the Maille Honey Mustard, and then in the Japanese bread crumbs. Place shrimps on a baking tray lined with parchment paper.
For the salad
Combine Rice vinegar, Soy sauce, Olive oil, honey and fish sauce in a bowl. Shred the finger on top of ingredients and whisk well. In another large bowl, combine all vegetables together and pour vinaigrette on top and toss well.
To serve
Place salad on a plate and garnish with sesame seeds and pink peppercorns. Begin warming a pan with vegetable oil and add shrimp before the oil gets hot. Cook the shrimp for 2 minutes on each side, until it is crispy and golden brown. Top the salad with shrimp and garnish with cilantro leaves.
Chef's tip
La Maison Maille offers a mustard for every palette. Don't be afraid to use another flavour of your choice in place of the Honey Mustard.
For more Maille recipes, click here.
Recommended Articles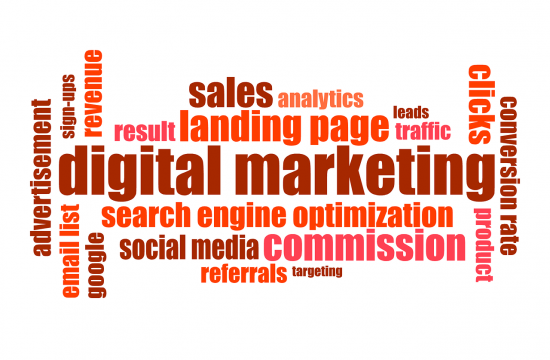 An increasing number of people are interested in generating a new income stream through the internet and one of the most convenient avenues is affiliate marketing.
Read full story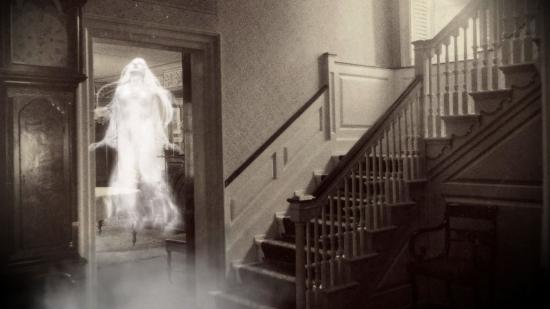 As all types of spooks and specters ready themselves to take to the Ottawa streets, it's the perfect day to take a look at the National Capital Region's haunted past.
Read full story

Have you ever used the term "If I live to 100"? Well, for Dr. Agatha Sidlauskas, founder of Vent...
Read full story
Comments (0)
*Please take note that upon submitting your comment the team at OLM will need to verify it before it shows up below.