Good Reads
What is the role of plastic surgery in global health
What is the role of plastic surgery in global health
Apart from body enhancement carried out surgically, plastic surgery has now taken a place in effectively treating certain conditions through reconstructive procedures. For instance, where a person severely affected by accident would have borne the results, which in most cases includes disfigurement to body parts, plastic surgery has made it possible to carry out a certain level of restoration procedure to the disfigured body part or parts. Plastic surgeries are also performed to prevent death and disabilities.
Despite its importance and usefulness, however, plastic surgery is not accessible to a significant part of the world's population. Moreover, many people do not even know about it. This means an increasing need to improve awareness about the procedure, and more professionals are needed in the field. Thankfully, some experienced professionals in the field, like Dr. Pirani, have taken it upon themselves to provide adequate care and increased awareness among clients and the public about this procedure.
People in countries and environments stripped of financial buoyancy and capability or hindered by their nation's economic status have been left out of the benefit that plastic surgery brings, even as the concept is steadily gaining global momentum.
Accidents occur every day, including burns, motor accidents, domestic accidents, etc. And they often leave victims with scars and damage to their bodies. While these injuries can be easily treated with cosmetic surgery, people in poor or disadvantaged countries often have to carry them as permanent scars, disfigurements, and the likes. This is because they can barely access the procedure.
Deformities in children, which can easily be corrected through the appropriate surgery procedures, are left also often left unattended due to the scarcity of plastic surgeons or awareness about the procedure in such areas.
Why Is Plastic Surgery Important to Global Health?
Plastic surgery as a sub aspect of surgery deals with improving an individual's general or specific appearance and restructuring facial, body, and tissue damages, caused by illness, disorders from birth, and accidents. It also restores various body functions.
For instance, a person might find it challenging to socialize due to a visible defect or the shame caused by such a defect. However, with plastic surgery, they are likely to become more confident and willing to become socially active. Thus, plastic surgery improves a person's appearance and positively affects their emotional and mental well-being.
Also, plastic surgery can motivate a person to observe a healthy diet practice, discarding old habits to maintain the changes affected by the surgery. Living a healthy life leads to a low risk of getting certain diseases and a lengthened life span.
The timely surgical intervention also helps to correct problems that could escalate and ensure adequate healing. If a person has a deformity, it would be best to fix it early enough before getting to a stage where reconstruction becomes difficult, if not almost impossible.
Plastic Surgery Helps to Improve or Maintain Beauty Standards
Studies have also shown a higher chance of getting more success in certain professions if a person is attractive. For example, a real estate agent or a model has a higher chance of more opportunities and scoring higher sale prices because they met the attractive quota.
Plastic Surgery And Its Global Presence
As much as plastic surgery is needed worldwide, certain factors make it scarce in countries and places around the world. One of them is that many individuals can not afford it at the lower economic spectrum.
To this end, surgery is a luxury that cannot be entertained by many people, especially in places where people barely make enough to spare after providing for their necessities. Also, plastic surgery experts tend to concentrate mainly on the urban areas where cosmetic interventions are required and lucrative.
Conclusion
The need for plastic surgeons and sustainable global surgical care is a topic that can no longer be ignored. Although efforts are being put into place to increase the ratio of plastic surgeons to people and the cost affordability, more steps are still required to make a substantial difference.
The action to improve health equity through various means is vital to global health. As much as there is a growing awareness, there is also a need to cut back on the obstacles, including political issues, inadequate financial backings, threats of violence, and lack of cooperation from locals and agencies to help those who need this.
Indeed. The continued effort from various plastic surgery committees and committees at large is required to create global recognition and a voice that cannot be denied to make sure this problem is addressed as urgently as possible.
Recommended Articles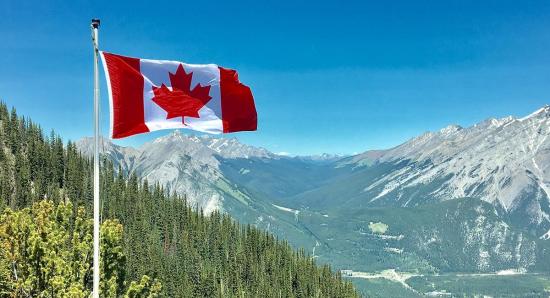 Ffind out everything you need to know about the top bucket list moments that most people have when they visit the country.
Read full story

This is an exciting year for Canada and especially for the nation's capital. Our city has never looked better and people who live here understand that we are in the middle of a renaissance.
Read full story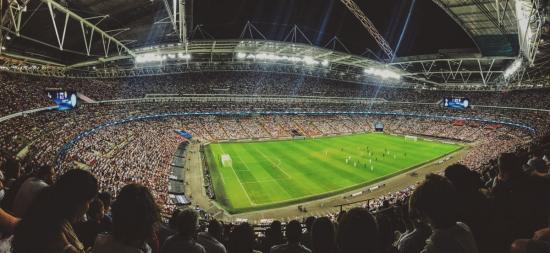 How would you hold your current clients and draw in new players? Beginning is the hardest piece; developing involves technique and devotion.
Read full story
Comments (0)
*Please take note that upon submitting your comment the team at OLM will need to verify it before it shows up below.