Good Reads
What types of personal injuries are eligible for compensation?
What types of personal injuries are eligible for compensation?
Personal injury claims are most often handled as compensation claims. These include a broad range of events, like motor vehicle accidents, public slip and falls, carelessness, and on-the-job injuries.
Personal Injury Compensation
In many such cases, the accident victim suffers more than physical agony due to their injuries. They also suffer from property damage, lost time at work, and other losses.
In almost every personal injury lawsuit, the injured party will claim money from the responsible party to compensate for losses or damages.
Damages often encompass the financial, physical, and psychological sacrifices a claimant has made due to their injury. Compensation is the process of reimbursing people for their losses.
Calculating the damages and the appropriate amount of compensation requires determining a monetary value of how the harm has affected the victim. And, in particular instances, also determining whether the court should punish the guilty party's conduct.
A personal injury attorney can assist you in discussing the specifics of your case and determine the kinds of losses you may be paid for.
Typically, a defendant pays an injured plaintiff in a sum agreed upon in a settlement or determined in court after a trial.
What are the Qualifications for Compensation?
In personal injury litigation, the defendant is held legally responsible for an accident that resulted in bodily or financial damage to the plaintiff. There are three possible explanations why a person or party will be liable for accidents and damages caused by someone else. These include the following:
Traffic Accidents
Personal injury lawsuits resulting from motor vehicle accidents are widespread and take place every day. These claims pertain to all vehicles, including cars, buses, trucks, motorbikes, and mopeds, including drivers, passengers, or pedestrians.
Therefore, when you are involved in a car accident, you should immediately call the police. Then report the incident to your insurance company, and get medical treatment to support your claim and health going forward.
Workers' Compensation
Workers' compensation is provided to employees to protect them from job-related dangers and avoid employer carelessness by providing safe work practices. If you are injured on the job or while on-site, you may be eligible for workers' compensation. It is important to remember that you are protected by law from retaliation if you submit a workers' compensation claim.
Employees can submit claims for immediate and long-term injuries. These include illnesses, aggravation of pre-existing ailments, injuries while traveling for work, or injuries sustained while getting treatment for another work injury.
Medical Negligence
Medical negligence is often the cause of life-threatening injuries. It arises when a medical practitioner fails to give the same degree of care that a reasonable medical professional would under the same circumstances.
Medical practitioners are held to a greater degree of care than ordinary citizens due to their extensive training and professional prestige.
Misdiagnosis, failure to adequately advise a patient of possible hazards, wrong medication prescription, improper procedure performance, and inappropriate interpretation of medical findings can call for a claim for medical negligence.
Public Liability
Public liability is a broad aspect of personal injury law that encompasses a variety of injuries. From slips and falls to psychological ailments in a shop, you may have grounds for a claim if your harm was caused by others' carelessness.
For example, if the owner or operator of a public place fails to exercise the necessary care to ensure the safety of their clients, in that case, they will be held liable.
Intentional Harm
When one party intentionally injures another person, they can be held liable for the victim's losses.
While the aggressor is likely to face criminal charges, the victim can pursue medical treatment and other damages in a civil lawsuit.
Acts of Personal Injury Attorneys
The exact steps taken by personal injury attorneys vary according to the kind of case, specialized area, and stage of the case. Several of the activities that personal injury attorneys can engage in and how they can benefit your case include the following.
Investigating Claims
In general, personal injury attorneys operate on a contingency fee basis. As a result, they assess attorney's fees only after obtaining a settlement or jury judgment.
Because they often fund a lawsuit, they exercise extreme caution in screening prospective clients and analyzing the case's merits. A personal injury attorney will avoid taking a case where they do not think the client would prevail.
Gathering Evidence
A personal injury claimant can gather evidence to substantiate their claim. This may include obtaining copies of any police or incident reports. Additionally, they can locate witnesses, get witness testimonies, and photograph or direct a photographer to photograph the accident report. Furthermore, they can preserve evidence for the case, including property damage, camera video, or other types of evidence.
Evidence can be used to show who was at fault for the accident and the number of the plaintiff's losses. Medical reports, medical records, bills, employment papers, and property damage reports qualify as evidence.
Negotiating with Insurance Companies
The majority of individuals do not bargain in their daily lives. Personal injury attorneys, on the other hand, are used to dealing with insurance companies. They can examine the policy's provisions and ascertain the maximum amount of compensation available depending on the severity of the case. Additionally, a personal injury attorney manages all contacts with the insurance company and prevents the injured person from doing anything that can damage the claim.
Sending Demand Letters
After carefully researching the claim, a personal injury attorney can submit a demand letter to the insurance company. This demand letter details the circumstance surrounding the accident. Then claim a certain sum for the damages and harm caused by the defendant.
Preparing Pleadings
In case the insurance company declines to make a reasonable settlement offer, the personal injury attorney can then file a complaint against the defendant. The complaint makes the legal case showing why the defendant is liable for the accident. Additionally, the complaint details the number of damages sought by the customer.
Generally, the defendant is given 30 days from the date of receipt of the complaint to file a response.
Conducting Discovery
The plaintiff's attorney has the authority to start investigative procedures. This involves subpoenaing the defendant and requesting specific information. Additionally, deposing parties, witnesses, and experts can be included.
Representing Clients
If the case goes to trial, a personal injury attorney represents the plaintiff in court. Personal injury attorneys are well-versed in court traditions and processes and can guarantee that these stages are followed precisely.
What Makes a Successful Personal Injury Claim?
Your injury attorney must construct an accurate claim that shows the total amount of compensation you are entitled to. The more solid the evidence, the more likely it is that the opposing party's insurance company will accept responsibility from the start. This will significantly shorten the time required to resolve your case.
Moreover, even if the other party disputes responsibility, a personal injury claim supported by solid evidence is highly likely to be resolved through the negotiating process.
That is why it is critical to be completely candid with the evidence. Unfortunately, at times, some people attempt to 'game' the system by exaggerating the facts. This is a foolhardy endeavor. A claimant can be judged to be 'fundamentally dishonest' as a result of misinformation. If this occurs, the solicitor can withdraw from the personal injury claim and bill for their time. Additionally, it can result in contempt of court.
Who Pays the Compensation?
The opposing party's insurance carrier handles personal injury claims. People often fear that if they file a personal injury claim against their employer or even someone they know, the other party would be left out of money. This is not true; employers can sue. For example, other drivers, or your local government, are legally required to have insurance to cover any damage claims brought against them.
How Long Do Personal Injury Claims Usually Take?
The time required to settle a personal injury lawsuit successfully varies considerably. It is contingent upon the complexity of your case, the nature, severity, and circumstances of your injuries, as well as the time required to collect the essential medical evidence.
The length of an injury claim is also influenced by factors such as whether you are aware of the other party's identity or if the other party accepts responsibility or disputes it in court. For example, a straightforward road traffic accident claim can be resolved in a matter of weeks. At the same time, a complex medical malpractice lawsuit can take up to three years or more to get resolved.
Uninsured driver claims take three to four months to process.
Other road and work accident claims typically take four to nine months to resolve.
Trips and slips claims take six to nine months to resolve.
Industrial illness claims take one to two years to resolve.
Clinical negligence claims take one to three years to resolve.
Conclusion
While it is essential to recuperate from your injuries, personal injury damages can aid recovery. It can also provide you with access to more effective therapy or allow you to take more time off work to complete your rehabilitation.
A personal injury attorney will take the time to learn about you and the circumstances surrounding your accident. Following that, they will walk you through the entire procedure of filing an injury claim.
Recommended Articles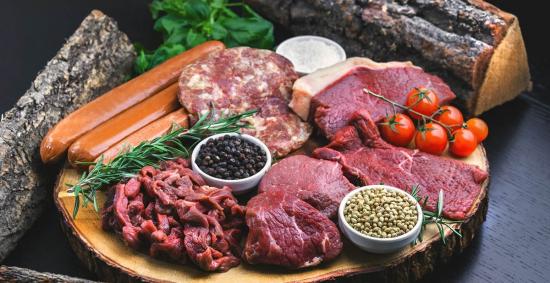 Malevolent bacteria and other dangerous microorganisms can linger or fester in many animal products.
Read full story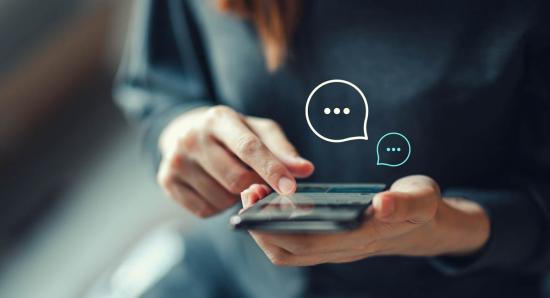 What's operational CRM and why is it important for your business?
Read full story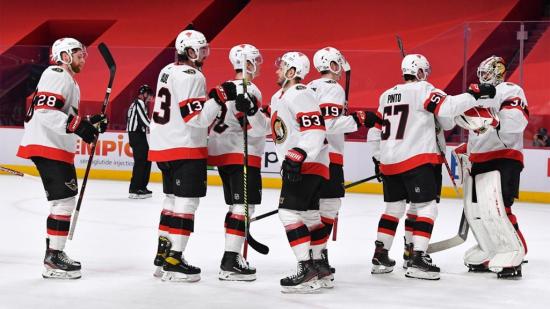 There was a significant improvement towards the end of the season, but it was too little too late by that point for Smith and his team.
Read full story
Comments (0)
*Please take note that upon submitting your comment the team at OLM will need to verify it before it shows up below.