Sports
What We Can Learn From the Ottawa Redblacks' 2-0 Start
What We Can Learn From the Ottawa Redblacks' 2-0 Start
Photo credit: Larry MacDougal (CFL)
---
The Ottawa Redblacks have surprised much of the CFL world with their 2-0 start to the season. With victories over the Stampeders and Roughriders, the Redblacks are tied out of the gate for first place in the East Division. They have already demonstrated their ability to win games in different ways as well.
What can we learn from their first two games? Well for one, we know how resilient this group is. Both the offensive and defensive units had their moments of difficulty during the two opening games but came up big in their own ways when necessary.
Many outsiders doubted the offence's ability to be an effective unit this season. After the season opener, those outside voices probably felt justified in their criticism. Despite the win over the Stamps, new starting quarterback Dominique Davis threw four interceptions. Three were flat out misthrows and one was a bad decision into double coverage.
But outside of those turnovers, the offence moved the ball well on the ground and through the air throughout the game. They delivered on a key drive late in the game to score the game-winning touchdown. Then in game two against the Roughriders, they were virtually unstoppable.
Davis took care of the ball and made incredibly accurate throws, especially downfield. His strong arm was utilized throughout the game to take advantage of the matchups his wide outs had with pinpoint over the shoulder throws.
Against the Roughriders, Davis completed seven passes of 15+ yards, including four to Dominique Rhymes. The big-bodied receiver used his size and arm length to get the best of the Saskatchewan defensive backs that were stuck playing press man coverage.
It may depend week-to-week on the matchup, but if Rhymes can find some sort of consistency, the Redblacks could have a nice trio of receivers for this season. Two-time Most Outstanding Canadian Brad Sinopoli is as reliable as always and RJ Harris has blossomed into a do it all pass-catcher.
The offence has scored points in all eight quarters so far this season and featured some fantastic line play from their all-Canadian offensive line.
They did not allow a single sack in week one and although they gave up four sacks to an all-star Roughrider defensive line that includes Micah Johnson and Charleston Hughes, adjustments were made in the second half to buy Davis more time on his passes.
Look how clean this passing pocket was for Davis late in the game. It gave him the ability to make the read downfield and step into an accurate pass to Rhymes.
.@D_DavisECU with another beautiful connection. After the play was challenged for offensive pass interference, the play stood as called. @REDBLACKS are rolling. #CFLGameDaypic.twitter.com/AJZiyEbzlS

— CFL on TSN (@CFLonTSN) June 21, 2019
Week one was the same, except the line dominance stretched to the entirety of the game. Here was a critical pass to Sinopoli on the game-winning drive. Davis had time to wait for Sinopoli's route to take shape and deliver an on-target throw.
Now, what have we learned about the defence? The Redblacks defence was great in week one against the Stamps but gave up tons of yards through the air to the Roughriders last Thursday.
Cody Fajardo may prove to be a more productive quarterback for the Riders than Zach Collaros but he was leading an offence that had gone seven full games without a passing touchdown. Fajardo threw two touchdowns to along with 360 passing yards.
It was an uncharacteristic performance for a Noel Thorpe-led defence that is considered top tier. What did translate over both games however was their ability to come up with key takeaways.
They have forced five turnovers already (no one in the CFL has more), including two forced fumbles courtesy of their punt coverage unit. Turnovers were key for the defence last year as well. They forced the third-most in the league in 2018.
The woes of the Redblacks pass coverage can't be place on the shoulders of one man but there is no denying that Saskatchewan targeted cornerback Chris Randle continuously.
Defensive backs got torched. One player sticks out on each side. #Riders#Redblacks#CFLpic.twitter.com/WAhkCGtgkN

— Nik Kowalski (@nik_kowalski) June 21, 2019
It was a rough outing for the new Redblack. Along with allowing two downfield touchdowns, Randle was flagged for a long pass interference penalty, beat on a two-point conversion and failed to wrap-up on a Roughrider receiver that resulted in a big gain for Saskatchewan.
It is still very early in the season but keep an eye on Randle's position within the Redblacks defence. If his play continues the way it is going, the team may look to go in a different direction with the left cornerback spot. Good news for the former Blue Bomber though, he can redeem himself against his old club next weekend.
The next challenge for the Redblacks, following this week's bye, will be the Winnipeg Blue Bombers next Friday night. The Bombers have only played one game to this point (a week one win over the Lions) but were considered favourites to win the Grey Cup before the season and remain so at this point.
It will have to take a complete team effort on the Redblacks part to beat perhaps the most complete team in the CFL. With two full games of tape on Davis and this new Ottawa offence, it will be a huge early season test. But if they have showed one thing to this point, it is that they are hardy group that is comfortable working through their mistakes.
Recommended Articles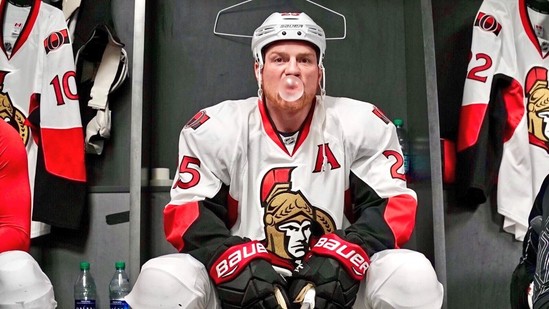 Nobody could have seen this coming. Chris Neil as Ottawa Senator franchise leader in penalty minutes...
Read full story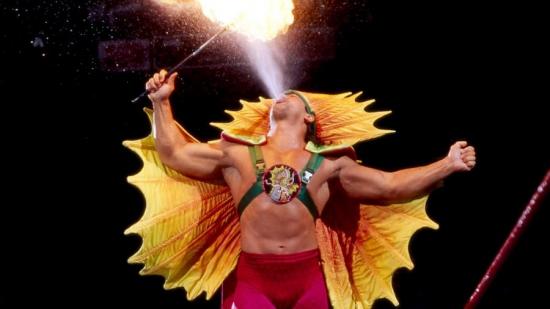 Wrestling legend Ricky "The Dragon" Steamboat will share in his new show at Yuk Yuks Friday Night aptly titled Dragon Tales.
Read full story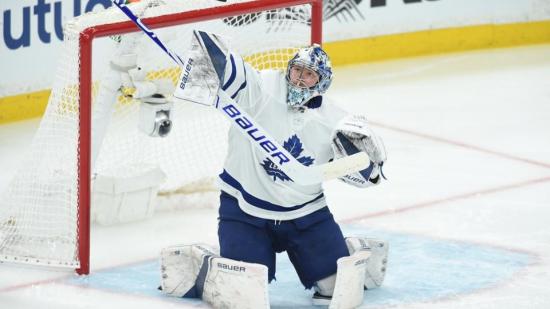 Boston's Patrice Bergeron pretty much nailed it after his Bruins took the Toronto Maple Leafs to the woodshed Saturday night in a wild 4-1 win in the Stanley Cup playoffs.
Read full story
Comments (0)
*Please take note that upon submitting your comment the team at OLM will need to verify it before it shows up below.