Good Reads
When we lead from the heart — some thoughts on inclusion in Ontario education
When we lead from the heart — some thoughts on inclusion in Ontario education
There are some words that pull at our heart strings universally, such as newborn, freedom and abandonment. Inclusion is another.

Who among us cannot recall an incident of not being included and the pain and hurt associated with it?
Maybe it was not being invited to a birthday party in third grade. Maybe it was not being asked to play hockey with a bunch of guys in a pickup game at a local rink on the weekend as a middle schooler. Maybe it was not being included in a clique of teenage girls having a sleepover or shopping outing to a suburban mall.
No matter our memory of such an experience, we likely all can still summon up those complex and negative feelings associated with not being included as part of the group to which we aspired.

Inclusion is a strong emotional word to use in the effort to bring change to the segregated practices of educating children with disabilities. It has functioned well for the advocates for such children, and policy makers lead from the heart to try and make education better for these youngsters. "Inclusion" is now entrenched in legislation around the world from the Convention on the Rights of the Child, in 1989 to the United Nations Declaration of the Rights of Persons with Disabilities, in 2006. Our Ontario Human Rights Code guarantees the right to equal treatment in education without discrimination on the grounds of disability, we are informed in a paper in the Ontario Ministry of Education publication "Achieving Excellence- A Renewed Vision for Education in Ontario" endorsed by the Minister of Education, Lisa Thompson on June 29, 2018.

Adults have responded to the suffering of disadvantaged children throughout time, because we are at our core, caring, protective and want to make life the best we can for our young. Leading from the heart, leaders created the Home Children program for orphans which was fraught with problems. Leading from the heart, leaders created our foster care system for children whose parents could not raise them, which is fraught with problems. Leading from the heart likely was instrumental in creating the Residential Schools for Indigenous children which was fraught with problems. And leading from the heart has created inclusion policies in Ontario education which is fraught with problems, as well.

The Ontario Ministry of Education, through the Education Act of 1990 and its updates identifies five categories of exceptionalities: behavioural, communicative, intellectual, physical and multiple. The details and examples of such exceptionalities are well covered in the Ministry document "Special Education in Ontario, Kindergarten to Grade 12, Policy and Resource Guide 2017". The Ontario Human Rights Code's definition of disability is broader and has primacy over other legislation, including conditions like Attention Deficit Hyperactivity Disorder.

Exact numbers of children in Canada or in Ontario, with disabilities are difficult to ascertain. Efforts to enumerate the types, severity, age and location of affected children by Statistics Canada from 2002 to 2012 were plagued with problems and in 2014 cancelled over concerns about the quality of data. In 2017, Stats Canada released the "Canadian Survey on Disability, 2017" which estimates that one in five Canadians over the age of 15 had one or more disabilities. More than one in ten youth have one or more reported disabilities and among them 8 per cent were mental health related, 6 per cent were learning related and 4 per cent were pain related. The Learning Disability Association of Canada estimates one in ten Canadians have a learning disability. Disability in Canada-Facts and Figures-Easter Seal Canada, states that 15 per cent of the world identifies as having a disability.

The roots and history of educating children with disabilities in regular classrooms at a neighbourhood school, commonly referred to as "Inclusion" began the 1970's as a movement which spread world wide, and is detailed in "Understanding Inclusive Education" by the Western Canadian Research Centre on Inclusive Education. Prior to that time children with disabilities were often unable to attend regular schools, sometimes experienced discrimination and were regularly segregated from others in their age group for their education. Helena Towle, in "Disability and Inclusion in Canadian Education-Policy, Procedures and Practise" explains in her 2015 paper that the parents and family members were and are the primary advocates for their children. Their personal and collective efforts have largely taken us to where we are with "Inclusion" policy and procedures in Ontario schools.

My granddaughter was a poster child for "inclusion". I celebrated her birth in 1990. I watched her develop through preschool, grow through her childhood and adolescence, and then flower in independence at Carleton University. I sadly attended her funeral in September, 2017.

My granddaughter was born with a rare form of Muscular Dystrophy. She was a girl with a sweet but feisty personality, a curious strong mind and an extremely challenging physical body. The child needed help with all personal care, was fed with a feeding tube and was dependent on a wheelchair to get around. She was at the same time blessed with an indomitable spirit, the best possible family to raise her and a birth date and birthplace that allowed her to become the best she could be.

This child with an exceptionality was well served in the English Catholic school system in Ontario, with inclusive policies and practices. Integration of special needs children was moving forward and she was exactly the kind of child for whom "inclusion" was perfect. She went through the Ottawa Catholic schools with ease, enjoying academic success that won her awards and accolades at the school level and at the board level as well. She was a superior intellectual and was able to contribute in every class she ever took. She had an educational assistant with her to deal with her physical needs, and used the computer to help her learn whatever she wanted, regularly creating projects and assignments superior to those of her peers. She went on to attend Carleton University where specialized accommodations, attendants and tunnels brought her freedom, independence and friends who could share her life experience, goals and dreams and provide her the intellectual and social companionship she needed and desired.

Inclusion and integration worked for my granddaughter. Inclusion and integration worked for her teachers. Inclusion and integration worked for her classmates all the way through. It worked because this child was a strong learner intellectually and well socialized. She also had an attendant who helped her manage her physical challenges, the incredible competent support of her devoted parents and outstanding needed services in our city such as the Children's Hospital of Eastern Ontario, among others.

Indeed, integration and inclusion is a compassionate and caring educational idea. Few people could philosophically reject it as something undesirable in any setting, for all boys and girls, no matter their special characteristics. The concept tugs at our heartstrings for sure.

But its implementation in education has created some significant issues for the children with disabilities, for the children without them, and for the teachers who serve them all. These issues may be uncomfortable to discuss, but need to be addressed transparently by parents, teachers and our educational leaders of all kinds.

Towle's publication cited previously states on page 10, "When it comes to practical application, not all schools are properly equipped to have children with disabilities in their classrooms."

In the same paper on page 24, she says that a Canadian Teacher Federation study found that teachers universally endorse inclusion but are frustrated with how to implement inclusion policies. It further reports that there is a strong disconnect between philosophy behind inclusion policies and its everyday classroom implementation. As well, teachers are feeling ill prepared.

"The Beginning Teacher Study 2018-The Development Of Inclusive Practices," by Dr. Jacqueline Specht Of Western University states, "Research shows that teachers are positive about the right to an inclusive education but are concerned about their ability to deliver."

Gillian Parekh of York University in "Exploring Inclusion in Ontario-March 16, 2018, notes that the Ontario Ministry document of 2009 entitled "Ontario Equity and Inclusion Education Strategy" actually avoids discussion of the structural issues related to programming. One has to wonder why that might be so?

The good, the bad and ugly of inclusion has caused me as a career teacher and social worker to have mixed feelings about this policy. The research alluded to above and the stories from some teachers and their helpers in the trenches these days, which follow, speak to the reasons why!

A highly trained experienced teacher I knew confided in me when inclusion was introduced that she had over 30 students in fifth grade in a crowded portable, many of whom had Identified special needs. Despite holding a Special Education specialist diploma, she said, " While I am trying to teach fractions to a class of children enrolled in grade 5, with a significant spread in skill and knowledge in mathematics, I have a child with Down Syndrome who needs a water table and sand box. I really have no idea how to teach this girl. I have no space, limited resources and very, very little time!"

In the same year a former colleague who was a stellar primary teacher and local board consultant for many years in Special Education was met at a local gym. In her last year of teaching she was heading into an English grade one class with a blind child registered among them. Her comment was, "I have no training or knowledge about how to educate a blind child. I am most worried about just keeping him safe in a classroom with 22 active boys and girls where the environment changes all the time."

A former client of mine was a talented, bright, primary school teacher with 20 years of successful experience dealing with little ones in Kindergarten. She decided to challenge herself by requesting assignment in her Ottawa school to a class of second graders. By mid winter she was off on stress leave. She said that roughly one third of her students were students with identified exceptionalities. Individual programming, time consuming meetings and paperwork requirements were oppressive. Helpers and resources were inadequate. Her own knowledge about how to teach some of the children was woefully deficient. Trying to control the behaviours and meet the demands of such a class was so stressful everyday she had to take medical leave.

Conversations about education in 2018 with several teachers and educational aids, met while waiting at a physiotheraphy office, walking at a nearby dog park or participating in an fitness class in Barrhaven, evoked comments like, "The behaviour of the children these days is off the wall. The staff at my school is under severe stress and negativity abounds." "Half the class is like the students we used to have in small segregated classes with a specially trained teacher. Now we have double the number of those high needs students along with a dozen or so kids described as average, and no specialized teacher or extra resources." "The demands on the teachers by special needs students are so great, there is not much learning going on for the average these days!"

A retired professional friend attended a Remembrance Day Service in November, 2018 at her grandchildren's elementary school where inclusion is the policy and practice. The teachers had obviously put a lot of work into preparing a lovely heartwarming ceremony for the youngsters, in my friend's assessment.
She commented to me, "Wow! By the time the teachers got all the kids under control and placed, and tried to present the program, some kids were up and moving, others not listening and a couple screaming and making so much noise no one could hear anything. How do the teachers teach anything?"

A youthful Ottawa police officer chatted with me about education recently while we waited together on another matter. Indeed he had given career teaching a shot for three years at the middle school level. In his opinion, inclusion has resulted in a large number of high special needs children, or children with exceptionalities and IEP's whose needs are so great there is very little time for the average child. Every child in a class of thirty deserves 1/30th of the teachers time and attention but that is not happening. Parents of average children need to get to the table, was his thought!

A 30-something Ottawa male teacher walking with me in my neighbourhood, by chance, after learning I had completed a career in elementary school education commented, "The behaviour challenges in the average classroom have escalated dramatically in the last seven or eight years. You would likely never recognize them as regular classes."

A former highly gifted colleague who had gone on to become a vice principal in an Ottawa middle school told me that close to one half of each English stream class was made up of children who would have been in small segregated Special Education classes in days of yore.
"That presents lots of challenges and I need a strong sense of humour," she commented. We shared an understanding smile knowing she could say no more about how tough the classroom world had become.

And finally a seasoned high school teacher commented to me, "In my school every class seems out of control. The average teacher is lasting five years or less these days. I got out into administration because I may have killed someone if I had stayed in the classroom."

These true stories indeed leave me with mixed reactions and thoughts about inclusion. They are all true stories from the front line. They are the lived experience of the teachers and assistants in the trenches in my network. And these stories, and others like them, are definitely concerning and deserving of attention to anyone interested in Ontario education.

Inclusion was a warm and compassionate programming idea that politicians, policy makers, parents and teachers bought into, because they loved children and wanted every single one of them to be treated fairly in our schools and to be accepted and valued in our society. No one should ever dispute those values or intentions. No one should fault our past or current educational leaders for their motives or noble ideals. Indeed, they lead from the heart!

That being said the results of trying to accomplish those values and goals in one classroom, with one average Ontario trained teacher, often with little or no guidance, few if any tested and proven implementation strategies from anyone, no added staff, no extra space, few extra resources, little if any extra planning and training time, needs a long hard look by our leaders.

As Doctor Phil McGraw would say, "How is that working for you?"

They need to look at the incredible difficulties facing our teachers in trying to be all things, to all children, all of the time. Exactly what kind of supermen and wonder women does the society think we have going into teaching as a profession, that they know how to teach every curriculum, to every kind of child, at many different levels, all in the same group, all at the same time? What teacher did I ever know, including myself, who knew how to teach a full class of children with all the different exceptionalities that are possible in one's classroom today in one regular large class, all at the same time? How is one teacher supposed to plan and create the lessons needed for all the different learning issues, deliver them, assess them, and record and report them in the manner expected for so many with IEP's, many more who may be waiting for them and the rest bundled as average? How is one teacher supposed to manage the wide range of behaviours that inclusion brings to the group while ensuring every child in the class moves forward in their knowledge of so many subjects? And lastly, what about the children once considered 'Joe Average' who get the least amount of a teacher's time because the needs and demands of others are so much greater?

Everyone involved in Education in Ontario would do well to try and separate their emotions from their intellectual capacity to assess inclusion as implemented and make good decisions for all children. We need to revisit the following questions and put inclusion as implemented under a microscope. Let us all reflect and encourage our leaders to do the same on some of the following questions:

1. What are classroom teachers and educational assistants, who are confronted with many high needs children now added to a full compliment of average students with their own diverse range of difficulties, saying about the reality of carrying out the expectations of this practice? How realistic is inclusion as it has been implemented in Ontario schools? Ask them with anonymity and confidentiality and listen to how they are coping? Anyone who has worked in a school system knows teachers must "talk the talk" given to the public that the Ministry, their employer and bosses expect. Getting the real scoop about their feelings and thoughts on the reality of their lived experience in inclusive classrooms, as implemented, will only be obtained with these guarantees, in my opinion.

2. Why are teachers internationally in recent years exiting the classroom in droves after only five years or less in their chosen profession? Much research including a study entitled "Why are New Teachers Leaving the Profession? Results of a Canada Wide Survey- 2013" by Thierry Karsenti and Simon Collin confirms the trend. Reasons given are too heavy a workload, too much work needed to be done at home, relationships with administrators, classroom management challenges including poor behaviour, and the giant chasm between theory taught in teacher training and the realities of practice in the classrooms of today. How has inclusion impacted all those variables?

3. Are our special needs children getting a quality education mixed in large regular classroom groups with teachers who as a group are feeling totally ill prepared in how to instruct many of them?

4. Are the children once considered in the average range getting their share of the time, effort and focus from the classroom teacher ? Does the increased load of high needs youngsters whom the teacher may have little or no training to instruct, and because of the very nature of the challenges these integrated students present, usurp the time which should be shared as evenly as possible with all children in the class? Has the increased load and demands for such varied programming impacted the depth and breadth of programming for children without disabilities? Should groups exist whose mandate it is to advocate for those children without disabilities?

5. Should inclusion be limited to students like my granddaughter who are the intellectual peers of the graded classmates and whose other needs can be dealt with by him or herself or with guaranteed assigned educational assistants? Should the definition of exceptionalities suitable for integration in regular classes be looked at again? Should children with behaviour problems, emotional problems or learning problems which impact others negatively in a regular classroom, and those whose instruction and management requires highly specialized knowledge, training and skill be placed in smaller class groups with teachers who are one hundred percent, completely competent and confident they can handle children with such disabilities and move their learning forward?

6. Could the softer attitudinal goals of inclusion such as equal access to knowledge, or socialization for all our children that fosters acceptance, tolerance and opportunities for everyone, be delivered to our young in better, different or other ways?

7. Should our policy makers, educational leaders and teacher training institutions be held accountable for ensuring theory and practice in educational practices, including "Inclusion", are pulled together tightly, so our brightest and best can feel ready and able to do the job they are so eager to undertake when they choose the service of children as educators, for their careers. Should professors in our teacher training programs be required to have demonstrated experience themselves in inclusive classrooms before they tell their students how it should be done? Should the same be required of those wanting to be principals in our schools, administrators further up the line and curriculum planners higher in the pyramid? Should all these ideas and other new ones which will no doubt be suggested, have to be road tested over time, in a few randomly selected schools in our province before systemic changes become policy?

We have been lucky in Ontario to have some very good leaders in education. We should be ever grateful for their service. But after leading from the heart with inclusive practices, those very same leaders and their replacements need to hone, massage and smooth out the wrinkles and creases, fill in the cracks and ensure we are on solid ground, by now leading with the head!
Recommended Articles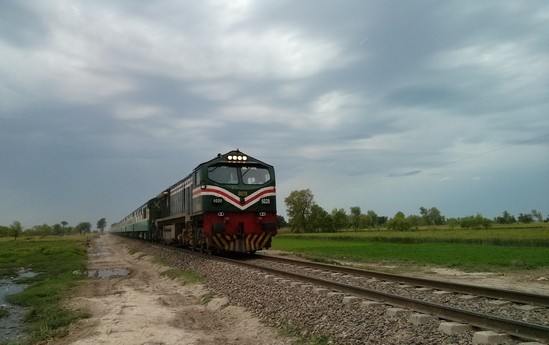 Railways in Canada have a high safety record, but trains' masses and the speeds they travel mean c...
Read full story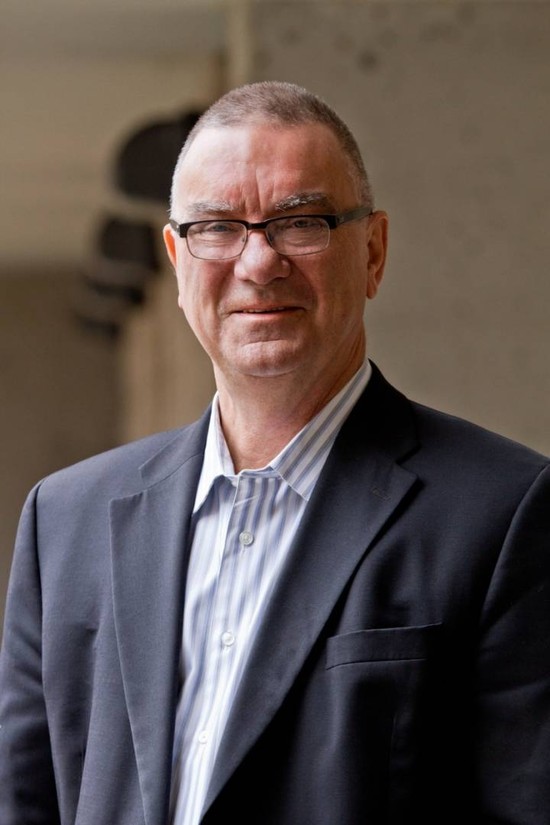 Dr. Peter Harrison has devoted his career to understanding Canada's northern and Arctic oceans. As...
Read full story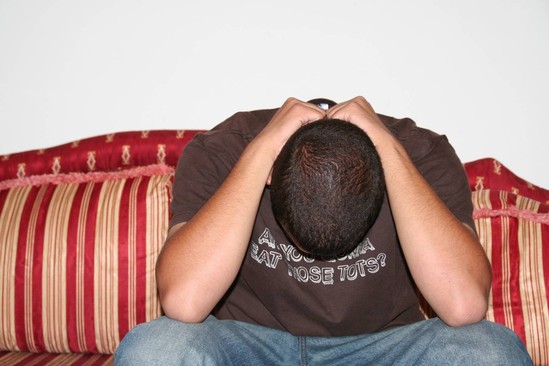 Canada Needs Improved Access to Mental Healthcare Services In any developed country, politicians and...
Read full story
Comments (0)
*Please take note that upon submitting your comment the team at OLM will need to verify it before it shows up below.