Politics
Who you know: Democracy Watch Calls for accountability in judicial appointments
Who you know: Democracy Watch Calls for accountability in judicial appointments
It's often said, when seeking a job or a step forward in a career, that it is not what you know, but who you know. Nowhere is that more true, apparently, than Canadian politics. But such connections can be questionable—even illegal—when they result in important appointments that dramatically affect the lives of Canadians made without due process.
A flurry of letters back and forth between Democracy Watch and the office of the federal Ethics Commissioner, Mario Dion, marks the most recent developments in Democracy Watch's call for accountability in judicial appointments.
Democracy Watch's original complaint, filed in July 2019, requested an independent investigation into whether Trudeau Cabinet Minister Dominic LeBlanc violated the federal government's ethics law by participating in the appointment process for judges in New Brunswick with financial and other connections to him.
Originally reported by CBC New Brunswick in 2018, two justices appointed to the New Brunswick Court of Queen's bench and one justice appointed to the New Brunswick Court of Appeal all donated to help Minister LeBlanc pay off his debt from the 2008 Liberal Party Leadership race. He had reportedly also received gifts from these candidates and individuals connected to them.
Democracy Watch followed their request for an investigation with a letter sent last month calling on the ethics commissioner to issue a ruling on this complaint. In Commissioner Dion's response, he explained that the examinations and inquiries he conducts are confidential. He also confirmed that there is no investigation at this time regarding Minister LeBlanc.
However, he does not mention that results of completed investigations or examinations require a public ruling if an MP or Senator filed the original complaint. A public ruling is also required when the Commissioner initiates the investigation. A ruling is not required if the investigation is discontinued for any reason.
"Ethics Commissioner Dion's letter amounts to a cover-up of his ruling on Dominic LeBlanc's participation in appointing New Brunswick judges who have connections to him," said Duff Conacher, Co-founder of Democracy Watch.
Minister LeBlancs involvement became even more probable after a federal whistleblower revealed that the Minister of Justice or Prime Minister's Office consult with Cabinet ministers and MPs from each province before appointing judges in their province. Given these regular consultations, Conacher finds it difficult to believe that Minister LeBlanc did not participate in the process of appointing New Brunswick judges who have connections to him.
Further still in the web of connections is a tie between Ethics Commissioner Dion and Minister LeBlanc. "Is Commissioner Dion refusing to issue a ruling because he was handpicked by the Trudeau Cabinet through a biased, secretive, dishonest process, and [because] his senior lawyer is LeBlanc's sister-in-law?" Conacher asks. "Commissioner Dion should have long ago delegated the investigation to someone independent of his office and all parties."
Democracy Watch filed a court case last November challenging the federal judicial appointment process for being too political because the Minister of Justice controls the process too much. This correspondence demonstrates the tangled web of connections that can lead to high-level government appointments—a web that Democracy Watch seeks to dismantle.
Recommended Articles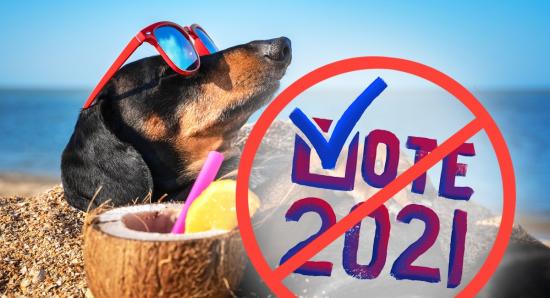 It is once again time to play official Ottawa's favourite game show: wild-ass nonsensical election speculation!
Read full story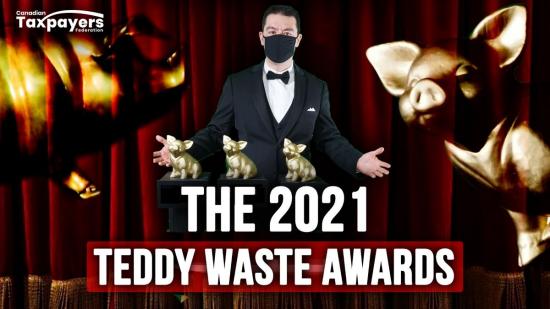 Former governor general Julie Payette took home the top prize at this year's Teddy Awards.
Read full story
The specific wording of the question varied, but they were essentially asking why the Minister did not take it upon himself to investigate the allegations made about his direct subordinate, the CDS.
Read full story
Comments (0)
*Please take note that upon submitting your comment the team at OLM will need to verify it before it shows up below.