Politics
Why Is Kathleen Wynne Unpopular?
Why Is Kathleen Wynne Unpopular?
Photo credit: Creative Commons, sourced from Jason Hargrove/Flickr
---
Becoming the leader of a political party is a one way ticket to absolute scrutiny—as the face of a political group, the leader takes all the heat. The former leader of the Ontario Liberal Party had become so unpopular among Canadians by the time of the Provincial election that it cost the Liberals official party status. Now that we have a new Provincial government we've decided to take a look back over the Liberal Party's time in office and analyze why leader, Kathleen Wynne, has received so much criticism.
The dislike for Kathleen Wynne hasn't just been noticed by voters; Haliburton Kawartha Lakes Brock MPP Laurie Scott has stated that never in her career has she seen a leader "hated as much" as Wynne.
Exactly where the extreme distaste for Kathleen Wynne came from is not always clear—what makes her different than so many other politicians?
Let's take a look at a few of the policies Wynne has been a part of—and where she may have gone wrong in the eyes of some of her critics.
Health Care
In an attempt to tackle Ontario's hospital wait time and the crisis of overcrowding, Wynne promised to boost hospital funding by 4.6% at $822 million. However, Ontario saw no positive change in terms of wait times. Apparently, the funding Wynne provided was not enough to meet the demands of Canada's growing and aging population.
Previous Financial Accountability Officer reports have shown that government funding must increase by at least 5.2% to 7% per year in order to maintain the status quo. Wynne therefore fell quite short when it came to fixing health care related issues, implementing short term fixes rather than long term solutions.
Wynne has continuously cut down services that directly affect patients, such as cutting physiotherapy services for seniors residing in long-term care facilities and retirement homes.
Although Wynne introduced free prescriptions for those aged 25 and under, she left out a very significant age group that may also need help paying for their daily morning, afternoon, and night pills.
It wasn't until the provincial campaign got rolling that Wynne announced the expansion of OHIP+ to those 65 and over—was she implementing this because she thought it was best for Ontarians, or because she needed to secure some votes from the older generations? If the second is true, then her primary focus would have been on what she needed to do to stay in power, rather than on what was best for Ontario and the people living in it.
Hydro
Following a speech delivered by Energy Minister Glenn Thibeault to the Economic Club of Canada, in which he stated that mistakes were made with Ontario's Green energy program, Wynne continued to sign more expensive green energy contracts for power that Ontario did not need.
Those decisions made Ontarians overpay hydro at approximately $37 billion—hitting rural areas with electric furnaces much harder than those heated with natural gas often found in the city.
A recent study by the Fraser Institute revealed that the rise in electricity prices caused by Ontario's green energy policies cut more jobs than they created.
1.8 permanent manufacturing jobs were lost for every new job created under the green energy initiatives, and the new position was often revealed to be only temporary.
"Sorry not sorry"
Kathleen Wynne released a new ad just days before the provincial election. In a 30 second clip focusing in Wynne's face, she states "I'm sorry more people don't like me."
The video is titled "sorry not sorry" because she is 'not sorry' for what she counts as her successes as a premier over the last six years. She claims that she has made life better in Ontario.
The ad is straight to the point and grabs the attention of viewers, however it may not have resulted in the kind of attention Canadian politicians tend to seek. What makes the video unique in this political landscape is that it is not direct advertisement; as a captain goes down with her ship, so does Wynne.
Recommended Articles

Ontario now has a majority government that believes in neither climate change nor abortion rights, has no fiscal policy, but is committed to $1 beer.
Read full story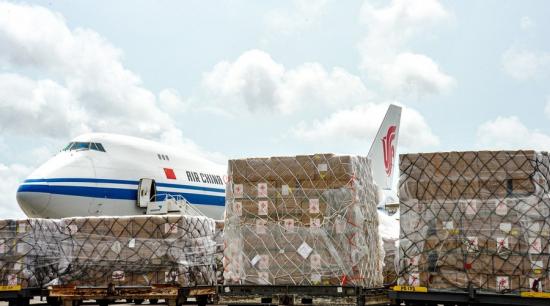 Chinese and African leaders hosted the 'Extraordinary China-Africa Summit on Solidarity against COVID-19' on Wednesday June 17, 2020
Read full story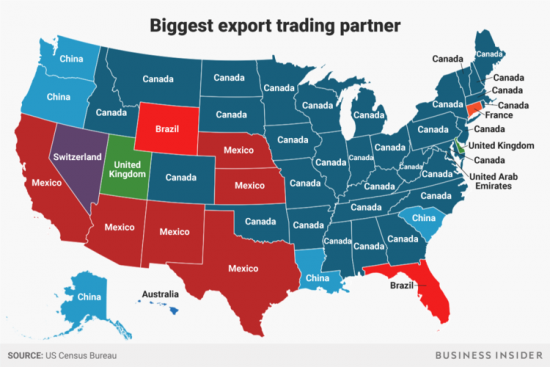 The United States Census Bureau Report shows President Trump's attack on Canadian steel and aluminium will harm 38 states and risks millions of American jobs.
Read full story
Comments (0)
*Please take note that upon submitting your comment the team at OLM will need to verify it before it shows up below.