Sports
Why Ottawa is a good place for sports fans
Why Ottawa is a good place for sports fans
Photo credit: Roch Lambert
---
Do you love spending your free time watching sports? There is no doubt that watching the games on television can be fun. However, it isn't going to be near as fun as watching the games live. Live games are so much more intense and exciting. Unfortunately, a lot of people reside in areas where they'll be unable to watch live sports. If you move to Ottawa, you'll be able to enjoy live sports throughout the calendar year. Within this good, you're going to find out why Ottawa is a good place for serious sports fans.
Versatility
Many people mistakenly believe that Canada is only a hockey country. This couldn't be further from the truth. When you look beneath the surface, you will find out that Canada is very versatile in terms of sports. Ottawa is big on its hockey team but there are many other sports to enjoy. When you live in this city, you'll be able to enjoy everything from ice hockey to baseball. You can also watch Canadian football too. Either way, Ottawa is full of many sporting events so you won't have to worry about missing out on anything.
They're Cheaper
Buying a ticket to an NFL game will be very expensive. The cost of living is more expensive in American so you can guarantee that ticket prices will be much more expensive. This is not going to an issue in Ottawa. The cost of living in Ottawa is far lower than that of New York City. So, you can rest assured knowing that the ticket prices are going to be cheaper too. If you want to enjoy your sports for less, you'll want to consider moving to Ottawa. You will not be disappointed.
The Hockey
If you enjoy playing poker, you likely enjoy betting on ice hockey too. Who doesn't? Hockey is one of the most intense sports on the planet and it is tons of fun to watch. Well, you should know that Ottawa is going to deliver in this specific category. If you love ice hockey, you're going to get plenty of that in Ottawa. The city is home to the Ottawa Senators, 67's, and the Lady Senators. While the Senators haven't managed to capture a Stanley Cup just yet, they've been close numerous times.
They can't do it unless you're there cheering them on. When you can't catch a Senators game, you can always cheer on the Lady Senators. Their games are just as competitive! Either way, you can guarantee that Canada is always going to have hockey for you to enjoy in person.
Canadian Football
Many people believe that they're going to miss out on the NFL when they move to Canada. This isn't going to happen. Canadian football might not be the NFL but it is just as exciting. In fact, some will argue that it is even better. The games are very similar to the NFL so you will feel right at home when watching a Canadian football game. Well, you should know that the Ottawa Redblacks is one of the hottest Canadian football teams on the planet. The team is new as it was established in 2014.
Still, they've improved a lot during their short stint and they're only getting better. When you live in Ottawa, you'll be able to watch their live games at TD Place Stadium. The team has won 1 Grey Cup and there is a good chance that they have many more in their future.
Ottawa Champions
When it comes to baseball, most people think about the MLB. The MLB is considered the best of the best. However, Canadian American Association of Professional Baseball is just as good. Look no further than the Ottawa Champions. The team has been playing since 2015 and they've already won one champion. They play their home games at Raymond Chabot Grant Thornton Park. If you're a fan of baseball, you'll love living in Ottawa. The weather is nicer during baseball season and you can guarantee that the Champions will put on a good performance every time.
As you can see, there are plenty of sporting events to enjoy in Ottawa. This is just one of the many reasons so many people are making the move from the United States to Canada.
Recommended Articles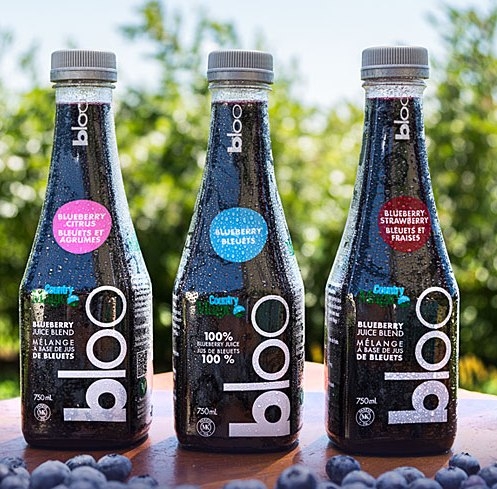 Touted as one of the healthiest foods you can put in your mouth, blueberries are classified as a sup...
Read full story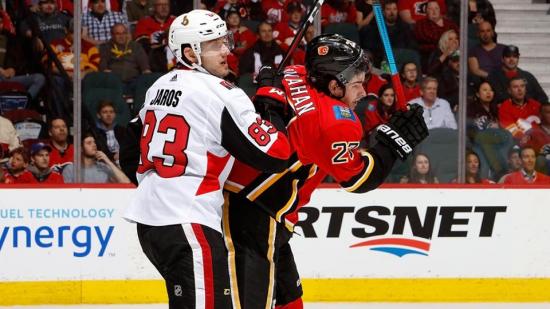 Ottawa fans like to poke the Leafs. Right, I get it. But the owner? Embarrassing. Truly embarrassing.
Read full story
The event hosted at Canadian Tire Centre, home of the Ottawa Senators, produced mixed results for the two schools. Carleton won the men's matchup and Ottawa won the women's.
Read full story
Comments (0)
*Please take note that upon submitting your comment the team at OLM will need to verify it before it shows up below.