Food & Wine
Natalie MacLean on Rising From the Ashes of Divorce, Defamation and Drinking Too Much
Natalie MacLean on Rising From the Ashes of Divorce, Defamation and Drinking Too Much
An interview with the author of one of the most anticipated books of the season
Sommelier, award-winning author, supertaster, and wine educator Natalie MacLean is Ottawa's own wine expert par excellence. I recently chatted with her about her career and her new book, Wine Witch on Fire, which hits the shelves on May 9th and is also available for pre-order online now. It is a refreshingly candid memoir about healing and recovering from online attacks on her professional reputation, her divorce, and her personal challenges to find a healthy level of drinking. Along the way, she found new love, too!
I had the opportunity to read her memoir pre-publication and loved it for its emotional honesty. What moved me about her book was how she shared her human vulnerabilities and challenges. There are also revealing truths about online mobbing, male dominance ​in the wine industry, ​and ​the ​slick marketing that encourages women to drink too much. There's a lot in this book that many of us can relate to.
Indigo/Chapters has named the memoir one of the "Most Anticipated Books of the Season," and it has the #1 Bestseller spot on Amazon.
Natalie MacLean, named the World's Best Drinks Journalist, has also won four James Beard Foundation Journalism Awards. She is the only person to have won both the M. F. K. Fisher Distinguished Writing Award from the James Beard Foundation and the M. F. K. Fisher Award for Excellence in Culinary Writing from Les Dames d'Escoffier International. She's the bestselling author of Red, White and Drunk All Over: A Wine-Soaked Journey from Grape to Glass and Unquenchable: A Tipsy Quest for the World's Best Bargain Wines. Those books were both selected as one of Amazon's Best Books of the Year. Natalie hosts the New York Times recommended podcast, Unreserved Wine Talk, and offers popular online wine and food pairing classes at www.nataliemaclean.com. She lives in Ottawa.
Natalie and I have been professional wine colleagues for many years. It was a pleasure to sit down with her and become better acquainted with this multi-talented person who goes from one success to another, in her career and in life.
OttawaLife: At what age did you start writing? Did you write about other topics, such as poetry or stories, as a young person?
Natalie MacLean: My love of writing came from my love of reading. My mother was a single parent who always took courses to upgrade her teaching license. Apparently, when I was sitting in my crib one evening holding a cloth book, she asked me what I was doing. I told her I was reading my Shakespeare. I grew up without a television, so I read voraciously.
My earliest attempts at writing were full of wordplay. Our first-grade teacher asked us to write about something in the classroom. I chose to write about the mysterious disappearance of a guppie from the aquarium and titled the piece "Something Fishy is Going on Here."
OttawaLife: When did you fall in love with wine?
Natalie MacLean: I didn't start drinking wine until after graduate school when I had the funds to get fancy. I wrote in Red, White, and Drunk All Over about the taste of my first great wine:
"As I raised the glass to my lips, I stopped. The aroma of the wine rushed out to meet me, and all the smells that I had ever known fell away. The wine gently stirred up memories from my imagination, helping me recall childhood moments of wordless abandon." I still yearn for that first taste again. By the way, that wine was a Brunello.
I love wine because every vintage and every bottle is different, unlike the packaged food I used to market at Procter & Gamble. Wine is an agricultural product celebrated for diversity and unpredictability. It's like going to a ballet performance versus watching an edited version on television. That live-in-the-moment risk is thrilling. Wine is more an experience than a thing in the way it accesses memories and emotions. I can float from place to place in my mind on the magic carpet of scent. I also love wine because it's fleeting — unlike a painting that'll exist for centuries. This glass of wine in front of me has one chance, one moment.
Natalie's comments reminded me of one of my favourite wine quotes by the Italian poet Mario Soldati: "Wine is the poetry of the earth."
OttawaLife: What was your inspiration to start writing about it?
Natalie MacLean: While working in tech, I'd spent several years taking the Sommelier Certificate program courses at Algonquin College during the evenings so I could graduate before my son was born. I was curious about how to get started in the wine writing profession.
While on maternity leave, I called a Canadian author of many wine books. Tech had taught me to be bold and call high, so why not ask advice from the most famous wine writer I could think of?
"Just don't expect to earn a living from it," he told me, after we'd spoken for a few minutes: "Treat it like a weekend hobby, sweetheart."
Sweetheart?
There was a long pause on the phone. "Thanks for your advice," I screamed silently into my son's teddy bear. That conversation was a turning point.
I knew that creating a business out of a passion for wine wouldn't be easy, but that conversation fuelled the fire inside this little "sweetheart." The next day, I pitched an article about finding wine and food pairings online to a local magazine. The editor asked if I had published previously. I said yes, thinking of my high school newspaper. Thank goodness she didn't ask me to send samples!
That assignment led to a regular column and to my cold-calling other editors. It worked, though I got twenty noes for every yes. At the end of my maternity leave, I didn't return to the supercomputer company. I loved writing and being home with my son.
I also found more meaning in writing about wine than in my work on the cooking oil brand at Procter & Gamble. Homogeneity is the benchmark in producing most packaged food, but good wine is about wild diversity in taste that changes every year depending on the weather. That's why we put wine, but not cooking oil, on the dinner table in its original packaging. It matters who made the wine, where it was made, and what happened that year.Those wine labels convey a lot of accomplishment and pride.
OttawaLife: You are a supertaster. What does that mean?
Natalie MacLean: Dr. Linda Bartoshuk, at Yale University School of Medicine, discovered the supertaster phenomenon in 1999. Women are more than twice as likely as men to be supertasters. Women have more fungiform papillae, the tiny structures on the tongue that hold taste buds. This doesn't mean that we're better tasters — that comes with practice — but it does mean that we're more sensitive tasters. Supertasters possess more than a hundred times more taste buds per square inch than regular tasters. She compares this to having five hundred fingers rather than just ten, noting that supertasters live in a "neon world of taste."
OttawaLife: What would you say to women who want to enter the wine business?
Natalie MacLean: From working in Tech, Natalie learned to be bold and call high. On the podcast she hosts, Natalie once asked Karen MacNeil, author of The Wine Bible, this same question. Karen's advice was to pay more attention to business. Remember that language can marginalize, so use a professional tone on your business card. Don't use titles like Wine Dolls, for example. "Give a lot and ask for a lot," MacNeil said. "Take risks. Adopt a professional, business-oriented tone of voice and dress the part. Take control when you can and when it's appropriate."
OttawaLife: Are there book launch events coming up?
Natalie MacLean: Yes, I'll be doing a book launch at the Cordon Bleu in Ottawa on Wednesday, May 31st, along with events in Toronto, Niagara, Calgary, and Halifax. You can get those details here: https://www.addevent.com/calendar/CB262621
OttawaLife: What wines do you enjoy drinking on your own time these days?
I still love Pinot Noir, though I've tried to widen my range. Here are four wines that have recently captured my attention and taste buds.

Adamo Parke Vineyard Pinot Noir 2017
Twenty Mile Bench, Niagara Escarpment, Ontario V.Q.A., Canada
Adamo Estate Parke Vineyard 2017 Pinot Noir is a fresh and zesty red from the Twenty Mile Bench, Niagara Escarpment wine region from vines between 10 and 20 years of age thriving in clay, loam, and limestone soils. Bright with fresh, ripe cherry, dried strawberry, earthy violets, meaty and spicy flavours on the palate. Pour with roast duck, grilled pork chops, lamb chops, and veal cutlets. 91 Points
Alcohol: 13% • Extra Dry • Drink: 2021‐2024 • LCBO# 14269 • $31.95
---
Malivoire Vivant Rosé 2021

Beamsville Bench, Niagara Escarpment, Ontario V.Q.A., Canada
Malivoire Vivant 2021 Rosé is a vegan-friendly rosé produced from sustainably-grown Pinot Noir and Pinot Gris grapes sourced from the Beamsville Bench, Niagara Escarpment wine region. Fresh with vibrant cherry, rhubarb, crab apple, lavender, and citrus zest flavours with a long citrusy finish. Produced by Winemaker Shiraz Mottiar. Rosé food pairings: soft herbal cheeses with dried fruit, strawberry and spinach salad with poppy seed dressing, fresh oysters, or citrus poached shrimp. 91 Points
Alcohol: 13% • Extra Dry • Drink: 2023‐2024 • LCBO# 498535 • $19.95
---

Zuccardi Q Cabernet Sauvignon 2019
Uco Valley, Mendoza, Argentina
Zuccardi Q 2019 Cabernet Sauvignon is produced from sustainably grown grapes and is great value at $20. Dry, medium-plus-bodied, and generous on the palate with black currant, cassis, cocoa, dried sweet tobacco, licorice, and cedar brush spice flavours showing purity of fruit on the palate. Grapes for this vintage were sourced from select vineyards sites between 900 and 1200 metres above sea level in La Consulta and Gualtallary, Tupungato, Uco Valley wine regions. Tannins are structured and fine-grained. Cabernet Sauvignon food pairings: venison roast with garlic and wild mushroom, boar steak with red wine sauce, and wild leek. 93 Points
Alcohol: 15.4% • Extra Dry • Drink: 2023‐2028 • LCBO# 28078 • $19.95
---
Le Brun de Neuville Champagne 2008

Champagne A.C., France
From a great Champagne vintage year, Le Brun de Neuville Grand Vintage 2008 Brut Champagne is produced from mostly Chardonnay with just a hint of Pinot Noir, giving it an extra dimension. The wine is aged over eight years on its lees and is dry, full-bodied with a fine persistent mousse of ripe apple, Meyer lemon, minerally steely notes, intense and vibrant on the palate. Disgorged in June 2022. Champagne food pairings: fish and chips, roast chicken, creamy cheeses, brunch dishes. 94 Points
Alcohol: 12.4% • Dry • Drink: 2023‐2024 • LCBO# 11131 • $88.95
---
You can learn more about Wine Witch on Fire here, including the bonuses Natalie's offering to those who buy her book. The book can be purchased from any of these online retailers now or in stores as of May 9th. You can also get the free companion reader's guide with suggested questions for book club discussions and tips on organizing an informal wine tasting with friends.
Wine Witch on Fire is a powerful story of hurt and of hope, of resilience and metamorphosis. It's also a story of how love heals. It's a page-turner, and I can't wait to read it again!
---
For more wine and food discovery from Jane Staples, visit www.bellovinoj.com
Recommended Articles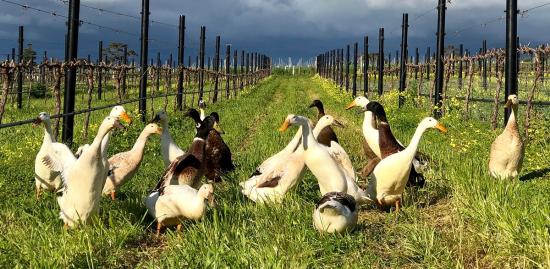 Visiting an organic winery in Niagara-on-the-Lake, such as Southbrook, is a great experience that combines pleasure and education
Read full story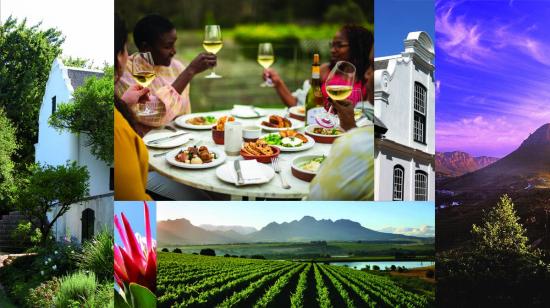 South African wines are crafted with a commitment to social and environmental sustainability. They offer wonderful variety, quality, and value.
Read full story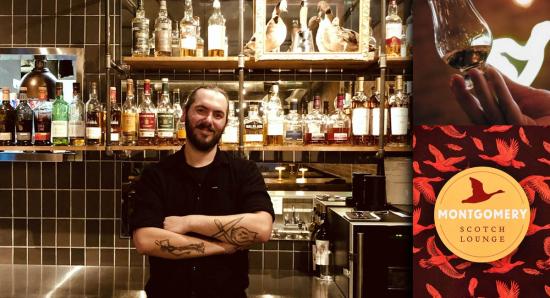 Picture yourself sitting back with a glass of single malt Scotch chosen from the nearly 80 varieties available on the menu, as you enjoy gourmet food
Read full story
Comments (0)
*Please take note that upon submitting your comment the team at OLM will need to verify it before it shows up below.