Arts & Events
Women in Black! Female All-Stars Gather for Johnny Cash Tribute
Women in Black! Female All-Stars Gather for Johnny Cash Tribute
50 years ago Johnny Cash and June Carter were married in a fever hotter than a pepper sprout. To celebrate the iconic country couple's Golden Anniversary the annual Cash Birthday Bash returns to the Rainbow Bistro tonight with a toe-tapping twist: an all-female guest roster.
"I think an all-female show is amazing!" beams one of Ottawa's top seamstresses of song, Danielle Allard. She'll be performing Cash's mournful rendition of Nine Inch Nails' "Hurt", the very song that made her a fan of The Man in Black.
"I have had few opportunities over the years to perform in this kind of environment and I am happy to see so many familiar and talented ladies sharing the stage again," she says.
Also part of the line-up is Kristine St-Pierre who became fascinated years ago with Cash's signature burly voice and the way he told stories through his music.
"I find there's a realness to his songs," says St-Pierre, agreeing with Allard that the opportunity to be surrounded by some of the city's amazing female musicians is icing on an already pretty sweet cake. While Cash gets most of the spotlight, St-Pierre says that Carter's music was hugely influence on her and that the female tribute show makes sense when you consider how bonded together the two lovers became. It is hard now to not picture Johnny without thinking of June and vice-versa.
Cash and Carter would first cross paths backstage at the Grand Ole Opry in 1956. For Johnny, at least, it was love at first sight. June wasn't so sure. The pieces would fit perfectly together…eventually. Cash was married at the time, battling demons of drug and alcohol abuse and, though the two would engage in a fiery affair, it would be 13 years before Cash would propose to Carter during a live performance in London, Ontario.
The couple's love may best be described in the song "Ring of Fire". The heat of their relationship would inspire Carter to pen one of Cash's biggest hits, the lyrics signifying that the storybook relationship some made it out to be wasn't always so when the audience faded away: "The taste of love is sweet / when hearts like ours meet / I fell for you like a child / Oh, but the fire went wild". The song does not tell of the love raising them higher but the lover going down, down, down as they burn.
According to Rolling Stone's Top 500 Songs issue, Carter wrote the song while aimlessly driving around one night worried about Cash's wild ways but still very aware she couldn't resist her desire to be with him. The lines that intitially came out of her were: "There is no way to be in that kind of hell, no way to extinguish a flame that burns, burns, burns". Still, despite the rocky road, Carter would remain with Cash through his darker moments, even reaching a point where she would have to flush her husband's drugs down the toilet to keep him clean.
"My parents' love for each other lasted throughout their whole life," the couple's son John once said. "They didn't give up. They accepted each other totally unconditionally."
June Carter died in 2003 after complications following heart surgery. Johnny would follow her into the great beyond four months later.
Cash Bash 2018 is not only a tribute to the couple's romance and songs but, with the powerhouse female vocalists taking the stage, it is also a tribute to the amazing woman who held her own alongside one of music's most legendary but troubled figures.
In addition to Allard and St-Pierre, the show, also a fundraiser for CKCU, will feature performances by Hamilton Music Award winner Ginger St. James, KJ Thomas, Sarah McClurg, Eniid Goodman and Sherri Harding. The roster will be backed by The Whiskery Standards, a group made up of CKCU regulars and Cash Bash founders Ray and Greg Harris. Also on the bill is special guest band Ball & Chain.
"These women have incredible voices. For me personally, it's also a great opportunity to sing someone else's songs with an amazing band," ," St-Pierre tells Ottawa Life as she gets set to perform her rendition of "Long Legged Guitar Pickin' Man".
"They have done a fantastic job of organizing a truly logistics heavy event. They made sure we have an even split of duets and ballads balanced by dance tunes," Allard adds also highlighting how happy she is being part of a show put together not just in support of a radio station that shines such a beacon on local artists but, also, one that unifies so many gifted women.
"I am most excited for another night of Ottawa coming together to support its community and to share the stage with so many talented musicians for an important cause."
Tickets are now sold-out online but a limited batch will be available at the door.
Recommended Articles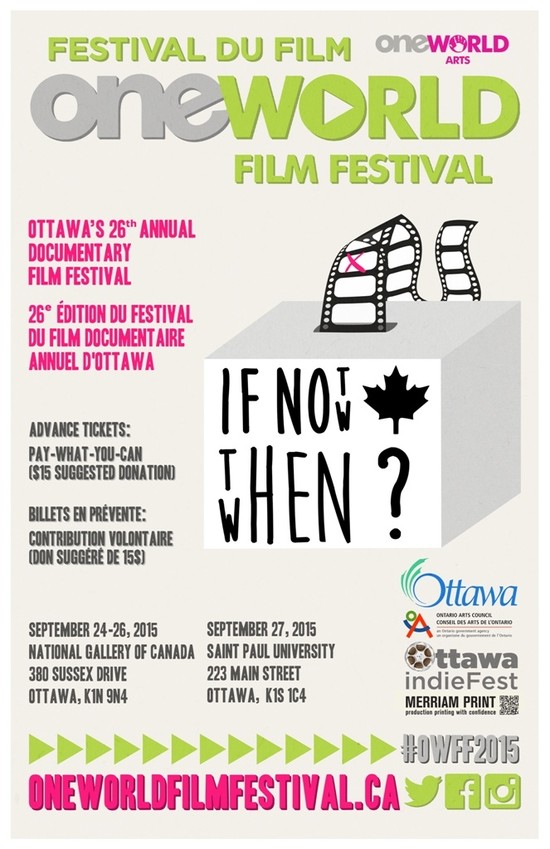 Film junkies won't want to miss Ottawa's 26th annual documentary festival, the One World Film Fe...
Read full story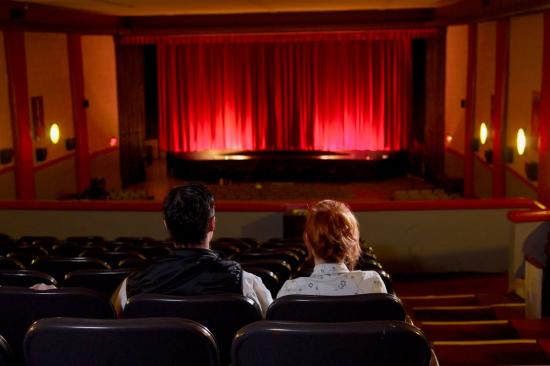 After 32 years of operation, the independent ByTowne Cinema has been forced to close its doors due to numerous challenges related to the COVID-19 pandemic.
Read full story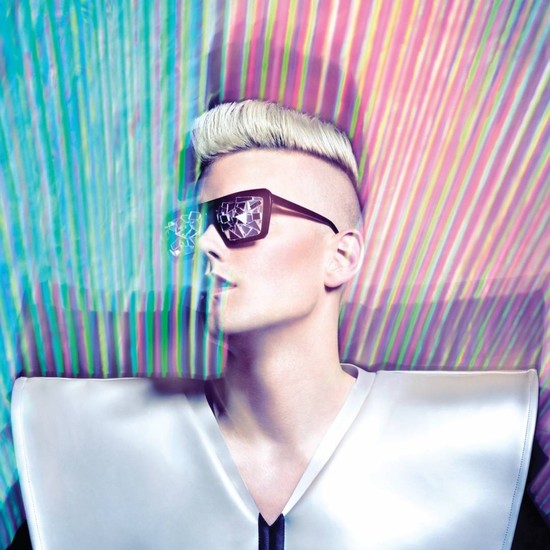 The lack of pretension on Special Affections, Diamond Rings' debut full-length release, is one of...
Read full story
Comments (0)
*Please take note that upon submitting your comment the team at OLM will need to verify it before it shows up below.