Top Stories
Women's March: The Experience of a Colombian Woman Living in Ottawa
Women's March: The Experience of a Colombian Woman Living in Ottawa
I am Colombian, proud of my country and unofficial ambassador of Colombia. I arrived in Ottawa on August 12th, 2016 because my husband was accepted to do his PhD. We knew that coming to Canada was going to generate immense pain because it meant leaving our families, our friends, our jobs, our routine, our quality of life, our customs and everything that we had built with love and daily work behind.
Looking back at these past five months, we have made the best decision of our lives. We have grown professionally, academically and personally. Of course, every day is a spiritual, emotional challenge and, obviously, a challenge in terms of language. We miss speaking and writing fluently with the elegance we were taught, we miss being able to debate our points of view without questioning ourselves. We also miss our daily meal and nice cup of coffee.
However, we've fallen in love with Canada! We love the cold, we love the transportation system, we love the high standards of respect, we love the educated people living in Ottawa - and no doubt in other parts of the country -, we love the gender equality, the opportunities and the friendliness of the people. To this day, we have not met a single person who is unwilling to help, or to guide and serve others.
When we decided to make the move to Canada, it was inevitable for me to think about what was going to be my role as a woman. Although Colombia is a country full of opportunities and hardworking and wonderful people, it is still a misogynistic country.
I would never speak ill of my country, I simply want to explain that I come from a society where women are seen as sexual objects, where catcalling and sexual harassment is more than normal, where men beat up women for no reason. It is a society in which the role of women in the home is minimized and undervalued, where - absurdly - a man belonging to a prestigious family in the Colombian capital can kidnap, torture, rape, and murder a seven year old girl of limited resources on a "quiet and normal Sunday, December 4th, 2016" and then try to hide her body. Or yet, where women have to fight with their bosses in order not to be harassed at work, or so women achieve recognition in the labor sphere. Discussing this sad, but true reality brings tears to my eyes.
I know my country is consciously working towards equality and, although there is much work to do, I trust in God that someday women will earn their rightful place. At this point, I feel I must point out that my experience as a woman living in Ottawa has been wonderful. I feel that women, children and the elderly have the importance they deserve. Here I feel safe, protected and respected! I still find it odd to walk down the streets and not have to listen to a man shouting comments putting down women... I still feel strange feeling safe. That makes me feel happier and more at peace here.
I cannot help but feel lucky. As I write these lines I remember my life back home and I think of my grandparents, my uncles, my father, my brother and my husband. I remember the home in which I grew up, where my mother was an integral woman, exemplary in her work, an excellent mother, wonderful daughter, extraordinary wife, great citizen, a goddess and treasure and my dad´s very reason to live. I remember my father, who passed away 16 years ago, but who left me a very high standard of what a real man and wonderful father is. He loved us, he gave his life for us, he made us happy and educated us with respect and example. I remember my grandparents and I feel pride and happiness for having had them in my life. My paternal grandfather was an extraordinary musician, cultured, bohemian, elegant, very intelligent and liberal. My maternal grandfather a landowner, defender of his wife and family, hardworking, educated, noble and conservative.
I see my brother: intelligent, successful, gentleman, entrepreneur, understanding of women´s role in society. I see my husband and feel calm and certain that he will remain a man dedicated to his home; faithful, hardworking gentleman, responsible, respectful and supportive of my dreams and aspirations.
Work-wise, my Colombian bosses have always respected and valued my work. And I am lucky yet again. Once I arrived at Ottawa Life Magazine I found an integral, respectful, exemplary work team. The women working here are intelligent, brave, as well as beautiful in their physique and personality. They are cheerful and dreamy. They are mothers, daughters, wives, hardworking and friendly women. And the men? Gentlemen, respectful, professional and focused on their work.
Even still, however, I am afraid. I am afraid because the United States already has a new President that, undoubtedly, will change the political, environmental, economic, social and cultural status of our neighboring country. The family now living in the White House, in my opinion, does not represent values of equality and respect for women. I am terrified to think of a President who is sexist, unfaithful, humiliating, egocentric, closed-minded, stubborn and unkind.
For her part, the first lady (not Ivanka Trump, but Melania Trump) will be a Barbie and not a Lady. She will be nothing more than a well-dressed and eye-candy woman, with a beautiful body and a beautiful face. But beyond that, what is the inspiration that she instills on those women who for decades have fought for our rights around the world? Not to mention that women have been protagonists in the role that their husbands have played as leaders of the United States. Mary Todd, wife of Abraham Lincoln, was called Mrs. President, or Nancy Reagan, wife of Ronald Reagan, played a leading role in her husband's work team, as well as in the decisions made during his presidential period.
The march of women in Washington represents unity, solidarity, strength and determinism. It is a march that motivates women around the world - including the women of my beloved Colombia – to not to remain silent when they are physically, psychologically or verbally mistreat, at the personal, work or social scenarios. Many women, like me, are fortunate because of the quality of men we have at our side, and the environment that surrounds us. Nevertheless, we cannot be selfish and ignore that in 2017 women still suffer and cry out for equality and respect.
Of course, the aforementioned march is not the solution to all the problems that women face around the world. However, it is an inspiration for many mothers to teach their daughters the importance of loving themselves, of valuing themselves, of knowing that they have a leading and unique role in society. To teach future generations to have criteria, not to be afraid, to fight for their dreams, for their happiness, for being beautiful - of course - but also for being good, generous, strong and intelligent.
To teach them that, despite the example that Donald Trump symbolizes in our lives, there are still men courageous, faithful, hardworking and respectful of women. To teach them that it is more fun to wake up next to a person who wants to fight with you to achieve goals in the course of life, than to have a blue prince at home, elegant, "perfect" and wealthy who is not willing to fight battles shoulder to shoulder because he sees you weak, inferior or incapable.
I can only thank God for putting me here in Canada. I can only ask God that Canada will continue to be a good country, protect it in these next four years and, of course, continue to overcome the difficulties that, like any country, Canada also has.
Recommended Articles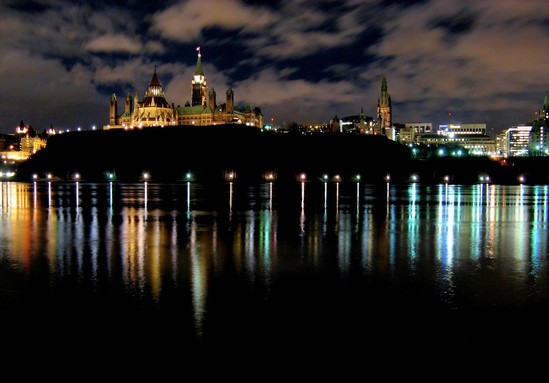 As I watch the frenzied, over-the-top media coverage of the supposed Senate scandal, I'm reminded...
Read full story
All photos by Andre Gagne. "The Earth is not my home I'm just passing by." -Tom Waits A three-...
Read full story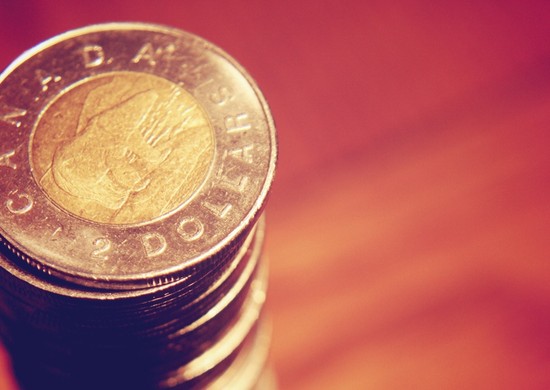 Studies finds public investments in childhood education, health and affordable housing good for the...
Read full story
Comments (0)
*Please take note that upon submitting your comment the team at OLM will need to verify it before it shows up below.