Politics
Yasir Naqvi: Let's Get This Done!
Yasir Naqvi: Let's Get This Done!
An interview with the Liberal MPP for Ottawa Centre and Ontario Minister of Labour
A first generation Canadian, Naqvi arrived in Canada in 1988 after the Pakistani government imprisoned his father for leading a pro-democracy march.
Naqvi was first elected to the Legislative Assembly of Ontario in October 2007. He served as the Parliamentary Assistant to the Minister of Community Safety and Correctional Services, the Parliamentary Assistant to the Minister of Revenue, to the Minister of Education, and to the Minister of Finance.  In February, 2013, Naqvi was appointed as the Minister of Labour for the province of Ontario.
As the Liberal MPP of Ottawa Centre, Naqvi has been a strong advocate for public services and sustainable community growth. He has helped secure funding to build over 350 new affordable housing units, two new buildings at Carleton University and over $250 million in infrastructure upgrades and community projects throughout Ottawa Centre. In representing the views of his diverse urban riding, he has also introduced four Private Member's Bills: the Safer Communities and Neighbourhoods Act, 2009, the Independent Public Health Act, 2009, the Escaping Domestic Violence Act, 2010, and the College and University Student Associations Act, 2011 – each born of an idea from one of his constituents.
Naqvi holds a Masters in International Affairs from the Norman Patterson School of International Affairs at Carleton University, as well as a Bachelor of Arts (Political Science) and Bachelor of Sciences (Life Sciences) from McMaster University.
He is recognized by his peers as a strong community leader and involved resident of Ottawa Centre. He has sat on the Board of Directors of the Centretown Community Health Centre for four years and has been the Co-Chair of the Capital Food Bank Blitz since 2005.  Over the last seven years, the food blitz raised 320,000 pounds of food for those in need in our community!
Ottawa Life interviewed Yasir Naqvi on December 6, 2013.
What are the biggest challenges facing Ottawa Centre and how you are dealing with them?
Yasir Naqvi: There are two issues I would classify as significant that I'm working on that impact my community. One is the Ottawa River Action Plan. As you know, we've had challenges in our city with the overflow of sewage into the Ottawa River, something that from my point of view is definitely not acceptable. The provincial government has worked with the City. The City developed an action plan, the cost of which was roughly $100 million, with the province contributing roughly one-third of that amount. The impact has been significant in terms of stopping the overflow of sewage into the Ottawa River. As a result of the first phase of implementation, the data shows that we were able to reduce overflow by about 75 per cent, which I think highlights the importance of getting the second phase done as well so we can totally eliminate any overflow of sewage into the Ottawa River.
I'm quite active, working along with my Ottawa Liberal caucus, and the Mayor as well... in fact, just earlier today, I had a good meeting with the Mayor to learn more about what stage Phase 2 of the Ottawa River Action Plan has reached and making sure that the provincial government is there with its support just like for Phase 1. My riding borders the Ottawa River so this is an issue very close to my community and to myself.
We just want to get this done. From my perspective, this is not something we want to talk about to the next generation now that there is a very solid plan – a plan, really, that works. Just looking at the data from the completion of the first phase of the Ottawa River Action Plan, I think it's imperative that we get the second phase done as well and I look forward to doing our part at the provincial level in getting the necessary funding, but it is something that will of course require all three levels of government – federal, provincial and municipal – to work together as we did in Phase 1, getting the requisite amount of money and making sure that the health of our river remains vibrant.
So that's one issue. The second issue is development in my community. A lot of development is taking place in the downtown and this is an issue I've been working along with my community for some time. What my community essentially asks for is that development that takes place keeps in line with the Community Design Plans that are developed by the City in consultation with the communities and also that development takes place in a way that it is community-inspired and really reflects the values and the character of our neighborhoods. I've been very active in that conversation  in terms of what kind of reforms need to be made to our land use planning system and the appeals that are done through the Ontario Municipal Board. I had discussed in the last election some very specific ideas as to what those reforms might look like and how they could improve the system, as a result of a very significant community consultation in my riding in which almost one hundred people participated, and on which we developed a report outlining ideas of reform which I then shared with the Premier and the Minister for Municipal Affairs and Housing. I've been very actively lobbying the (provincial) government that they need to take this on. The good news is that the government has initiated a consultation across the province on land-use planning and appeal system reform. They were in Ottawa just a couple of weeks ago listening to the views of our community. The government intends to bring a piece of legislation in the spring outlining those ideas that they have heard through the consultations. Very significant movement has taken place on this issue. I'm very happy to hear that, because it's an issue of huge significance and concern for my community – with all the development that's going on in the downtown core.
Obviously, I won't put myself in the place of City Council. What I always talk about is making sure that when the municipality develops its official plan, it goes through developing a committee design plan. What's decided in those plans should be the law. It should not just be some sort of guidelines. If it is decided that as a result of a very extensive community design plan, a building no taller than nine floors should go in a particular spot, then that's it. The City should not allow a developer to come in and propose twenty or thirty stories in that particular location. So we need to have a better process in place for municipal planning purposes. Then of course we need to be sure there is appropriate consultation... that the neighbors are brought into the discussion and that their point of view is taken into account. Lastly, if there is an appeal, the system has to be such that the zoning laws should be considered paramount. There is need for reform in every step of the process so that we have projects in our communities that really reflect the values and characteristics of a neighborhood.
As Ottawa Centre MPP, what do you see as the most pressing infrastructure requirements in your riding?
Yasir Naqvi: From an infrastructure point of view, there are a couple of things in my riding that are very important. One is of course the need to complete the Confederation Line for the Light Rail Transit Project that is ongoing right now and to look at the expansion of the LRT. I'm excited to see what the City has put forward in terms of the LRT expansion. Again, I bring a downtown perspective to this equation. The downtown core of our city is the hub of our economy. Members of my community would rather see people taking a train or bus as opposed to driving into downtown. So by having a good, functional network of public transportation in our system, it's going to assist in that. So on a long-term perspective, that's a very important infrastructure priority for me. I'd like to see more extension of O-Trains into the south end of the city. If you look at the congestion on Bronson and Bank Street right now coming into downtown from south to north, it's pretty extensive and one of the reasons is that as the city is growing southward, more and more people are driving into downtown through Bronson Avenue and Bank Street and this obviously creates a lot of traffic congestion. When Lansdowne Park is redeveloped, with sports venues and entertainment programs at the Stadium, that will also bolster the case for extending the O-Train further south so members of our community from that part of the city – instead of driving to watch a football game – would be able to take a train to Carleton University and enjoy a football game. The O-Train extension will improve the quality of life in my community of Ottawa Centre and the quality of life for all citizens of Ottawa.
The second important infrastructure issue that I'm always working on is repairs to the aging infrastructure in the downtown core, including roads and bridges – major roads such as Churchill, Bronson, Bank and Somerset. Their long-term ongoing renewal is extremely important – not only what's on the surface but what's underground... all the water and sewer infrastructure is extremely important as the intensity in the downtown core is increasing with more condominiums going up. We need to make sure that this infrastructure can keep up with all the new development. I'm a big proponent of active modes of transportation such as bicycling, better opportunities for people to walk to work; especially those of us who live downtown prefer that. We don't need to drive a car. We choose to pay higher property taxes so we can enjoy public transit or be able to walk or take a bike to work. So I'm very excited to see projects like development of complete streets on Main Street, Churchill, Scott Street (in the future), as well. I think that's going to create a very inclusive infrastructure for the downtown core, which will benefit my residents. (On complete streets, safe and comfortable access for pedestrians, bicycles, transit users and the mobility-impaired is not an afterthought, but an integral planning feature. A complete streets policy ensures that transportation planners and engineers consistently design and operate the entire street network for all road users, not only motorists. – Ed.)
Would you say that Ottawa Centre is becoming a more pleasant urban environment in which to live because of all this growth?
Yasir Naqvi: I think some amazing development is going on in our community. I find that Ottawa Centre is very dynamic. We're seeing this amazing rejuvenation that is taking place in the downtown core. I give you the example of Hintonburg, which has really blossomed into this incredibly hip and artsy part of our city. And that kind of evolution has only taken place in the last five or six years. We see new families that are moving in. There's a real renaissance happening in our city where families are choosing to come and live in the downtown core, as opposed to what happened in the past when everyone moved to the suburbs. The result is that you've got a very vibrant community that is being built with a lot of incredible things to do. That has been my focus. It comes from making sure you have good public transit, more parks, good infrastructure for walking and bicycling – all those components allow members of my riding to continue to live in a very vibrant environment.
Will the Government of Ontario fund further expansion and widening of the Queensway once the first phase of the LRT project is completed?
Yasir Naqvi: Well, LRT is our focus. The provincial government is a big booster and champion of public transit, something that I very much agree with. That's why I'm really proud that our government was the first one at the table with $600 million for the first phase of the LRT. I'd like to learn more about the second phase of the LRT. What is it going to cover? Who is it going to serve? What ridership is it going to have? What's the cost? What's the timeframe you're talking about in terms of procurement and building of the second phase? I think that's very exciting. Most of the first phase of the LRT project is being built in Ottawa Centre, including the subway segment through the downtown core.
There is a 10-year implementation plan as it relates to the Queensway which does not include its widening through the downtown core. That was a decision made and supported by myself and my community. We need to focus on building good public transit infrastructure so fewer people are driving into downtown and are taking public transit instead. But part of that 10-year plan for the Queensway does include work to improve safety on the Queensway, so we're doing bridge replacements (most of the Queensway bridges in the downtown core are being refurbished or replaced). We are redesigning the Bronson and Parkdale interchanges so they are safe – specifically safe for pedestrians once those ramps come in to our city streets.
You secured funding for two new buildings at Carleton University and over $250 million in other community projects in Ottawa Centre. Would you care to elaborate?
Yasir Naqvi: We've been able to do a lot in Ottawa Centre in the last six years, since I've been elected as the MPP for this amazing community! All these projects have been a great partnership These projects have taken place because the community that I represent has endorsed it and supported it and asked for it. So we are investing $15 million for the Innovation Centre at Bayview Yards. This is being done in partnership with the City, province, and the private sector. The Innovation Centre will really transform that part of my community.
The province of Ontario contributed $26.2 million towards the River and Canal buildings at Carleton University. These buildings have become a showcase for the renaissance that is taking place at Carleton University. Yesterday, Premier Kathleen Wynne was in Ottawa to formally open the newly renovated and expanded MacOdrum Library. The province has invested $16 million towards that project. We have tripled the library in size and created a beautiful new space for students to learn in. One of the priorities that was identified by my community some years ago was to develop a Hintonburg Hub, because that area has no real health care facility so we worked with the Somerset West Community Health Centre and I was able to secure annual new operating funding for health care and social services at the Hintonburg Hub, which will be ready and functional by next year.
In terms of environment, we invested $5 million towards building a green roof at the Ottawa Courthouse next to the City Hall to improve the air quality in our downtown core; $3.1 million for new supportive housing for Cornerstone in Chinatown on Booth Street, which is a great seniors' residence partially and also for women who are chronically homeless. That project has been a great success. We spent $3 million for the new residence of the Shepherds of Good Hope on Merivale Road which provides permanent housing for chronically homeless men and those who had alcohol abuse issues. Another great project is the expansion of the Ottawa Heart Institute in the Civic Hospital Area. The province is investing $200 million towards that particular project. The Ottawa Heart Institute is one of the best cardiac centres in the province and that expansion will go a long way in making sure that the services they provide to residents of Ottawa and eastern Ontario are world-class.
It's a very exciting time to be living in the Nation's Capital. What do you hope to accomplish in Ottawa Centre between now and the next provincial election tentatively scheduled for October 1, 2015?
Yasir Naqvi: There is always more to do! There are three projects that I'm very much focused on between now and the next election. One is to secure funding to rebuild Broadview Public School in Westboro. You may have read about Broadview Public School being fairly old. It no longer serves the learning needs of our children today. I'm very much geared and focused towards securing funding and working very closely with the Ottawa Carleton District School Board to make sure that it's very high up on their capital priorities list. I'd like to be able to secure funding from the Ministry of Education to have that school rebuilt. It's a huge priority for me and for the community and extremely important for the children who attend that school.
The other project is completion of the Bayview Yards Innovation Centre, with a provincial investment of $15 million. That particular centre is really going to help economic development in our city. The Innovation Centre will be our equivalent of the MaRS Discovery District in Toronto or the Canadian Innovation Centre in Kitchener-Waterloo, because it's going to provide an exciting place for new entrepreneurs and established businesses to come together, work in cooperation and foster innovation that will really put Ottawa on the map. We're working very closely with the City of Ottawa and Invest Ottawa in making that project happen, and I really look forward to seeing that project completed, so I'm quite involved in that, given the province is a large funder for this particular project. It will do amazing things for the nearby neighborhood of Mechanicsville, which is in my riding and is going through a fair bit of rejuvenation. Having a Hub-like Innovation Centre located so close by is going to give a whole new vibrant flavor to that particular neighborhood. The City of Ottawa just passed a report through the Economic Development Committee that outlines all the timelines and as I recall, the date of completion of construction is 2016. (The Innovation Centre – part of the Bayview Yards Redevelopment Project – will include space for private sector and non-profit use and is due to be completed in 2016. – Ed.)So the work is in progress. The money is in the bank. The province has already transferred the money. The key now is to make sure the project stays on time and is done in a way that it meets the needs of the community and economic development for our city.
The last project that I'm really focused on is the Centretown Community Health Centre located right downtown (at the southwest corner of Bank and Cooper). As more people are coming and living downtown, of course there is big pressure on the Centretown Community Health Centre to expand as well to accommodate and serve more clients. I've been working very closely with the Centretown Community Health Centre and the Ontario Ministry of Health in finding new capital dollars to expend. We're looking at ways to expand the existing space, because getting new spaces downtown from a cost perspective is quite prohibitive. But there are some opportunities for us to expand the current location of the Centretown Community Health Centre, which the clients are very comfortable with because they know where it is located, so that's another significant project that I hope to complete before the next election.
Recommended Articles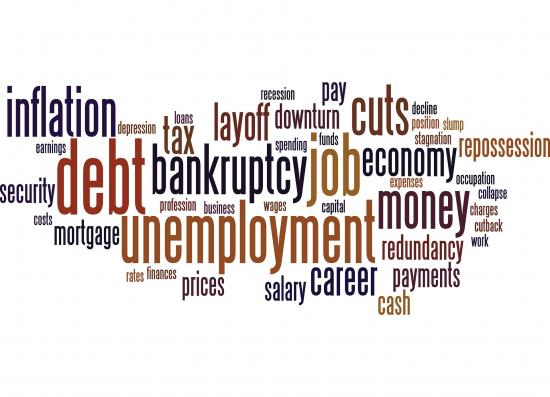 The Ottawa Chamber of Commerce, in partnership with the Ontario Chamber of Commerce (OCC) released the second annual Ontario Economic Report (OER), a comprehensive analysis of data and emerging trends on the economic health of the province and the news is not good for the Wynne government.
Read full story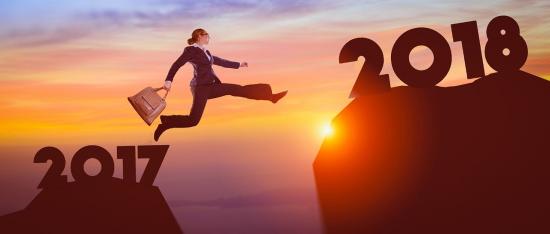 The $2.40 rise in wages per hour at first seems quite beneficial to low income earners and their dependents. However, the rise may actually have negative effects on Canadians.
Read full story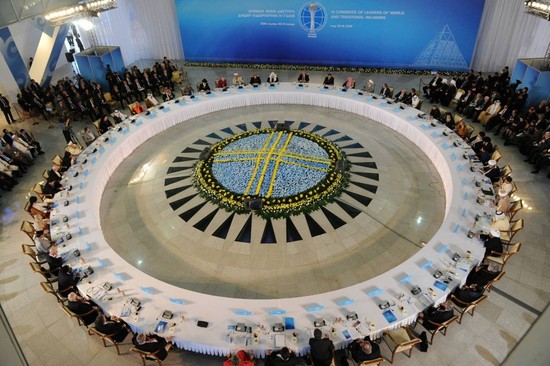 Photos provided by the Congress of the Leaders of World and Traditional Religions Kazakhstan's capit...
Read full story
Comments (0)
*Please take note that upon submitting your comment the team at OLM will need to verify it before it shows up below.