Reviews
You'll get hooked on funny and well-written Cobra Kai
You'll get hooked on funny and well-written Cobra Kai
Synopsis: Season four of Cobra Kai finds the Miyagi-Do and Eagle Fang dojos joining forces to take down Cobra Kai at the All Valley Under 18 Karate Tournament . . . and whoever loses must hang up their gi. As Samantha and Miguel try to maintain the dojo alliance and Robby goes all in at Cobra Kai, the fate of the Valley has never been more precarious. What tricks does Kreese have up his sleeve? Can Daniel and Johnny bury their decades-long hatchet to defeat Kreese? Or will Cobra Kai become the face of karate in the Valley?
Stars: Ralph Macchio, William Zabka, Martin Krove
Showrunners: Jon Hurwitz, Hayden Schlossberg, Josh Heald
---
There are many people in my world who, when they hear certain phrases or words, think of me: movies, chocolate almonds, roti! That was never my goal, but I'll take it. Likewise, when I hear of the show Cobra Kai, I immediately think of my friend Andrew. Again, I don't think it was his goal, but it happens.
Years ago, when YouTube Red (didn't even know what YouTube Red was) announced they would be launching a Karate Kid reboot series called Cobra Kai, Andrew was front and center excited for this project. I couldn't have been any less interested. 'Another reboot…Yaaay' I thought. 'Can we get any originality . . . please?' was my take, but not Andrew. He was as excited as a young child on Christmas morning. His Facebook posts were flooded with his excitement around the series.
Then season two came, and again, I wasn't interested, but that was ok as Andrew's enthusiasm made up for both of us . . . both of us and quite possibly everyone on the planet Earth!
I'm not sure why but, in late December 2020, I started watching Cobra Kai. First, I was wrong. It didn't take long to realize this show was a lot better than I thought it would be. I started binging. One episode eased into the next, into the next, and I was very impressed with so many aspects of the show. The fact that it explored different themes that were discussed in social media and overall pop culture surrounding the original movies. 'Was Daniel the bully?' There is a character in Johnny Lawrence, played brilliantly by William Zabka, who is just as misunderstood as he is entertaining. We were introduced to a crop of new characters with strong performances from Xolo Mariduena, Tanner Buchanan, Mary Mouser, Jacob Bertrand, and Peyton List, to name a few.
I think part of the genius behind this show is that not only does it attract a new audience, but it pays homage to the original content.
So now that I am at the Cobra Kai party, admittedly late, I was excited for season four which dropped on New Year's Eve 2021. My New Year's Day was dedicated to binging this show which was both a pleasure and an exercise in frustration.
At the end of season three 'John Kreese' played by Martin Kove, reached out to former friend, 'Terry Silver' (the baddie from Karate Kid 3 played by Thomas Ian Griffith) and invited him back to Cobra Kai . . . . Oh just when he thought he was out, they pull him back in!
Silver had found a peaceful life full of a vegan diet and has put his Cobra Kai days behind him. Meanwhile, Daniel (Ralph Macchio) and Johnny are trying to put their differences aside so they can work together. Easier said than done.
There are so many thoughts that come to mind when watching this. The writers of this show are so talented and funny, the pacing of this show is great as they have a story to tell, and they are patient to execute it, and finally, I never knew that the karate scene was so intense in Encino Valley, California.
Like the original Karate Kid movies, this series challenges you to deeply look at who the heroes and the villains are. Sometimes people are pure evil, and sometimes they are just a victim of their circumstance.
This show is also a pleasure to watch because just when you think you might be going down a stretch of predictability, they (the writers) flip the script (literally) on the audience and take us down a different path.
Consider this, The Academy of Television Arts & Sciences has an annual event called The Emmy Awards. Every year they nominate and award the top shows in television. Last year Cobra Kai was nominated for Best Comedy Series. Let that sink in. The highest level of television awards recognizes this as one of the best shows on television.
They didn't win, but if you had told me they would have been nominated, I don't think I would have believed it, but Andrew would have. I take my hat off to him and promise not to doubt him again.
The fourth season of Cobra Kai delivered. There seems to be no slowing down as the stories are still compelling, and the groundwork for a fifth season has been laid out, which brings me to why this show frustrates me.
You mean I must wait until December 31, 2022????
Grade: B+
Recommended Articles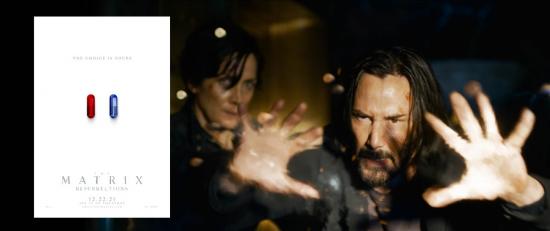 Director Lana Wachowski has come back home to the Matrix franchise.
Read full story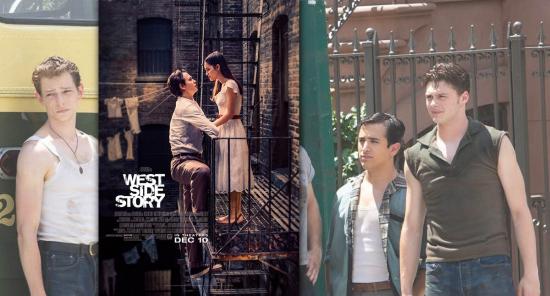 You wouldn't know that Spielberg hasn't directed a musical before, he did the source material very proud.
Read full story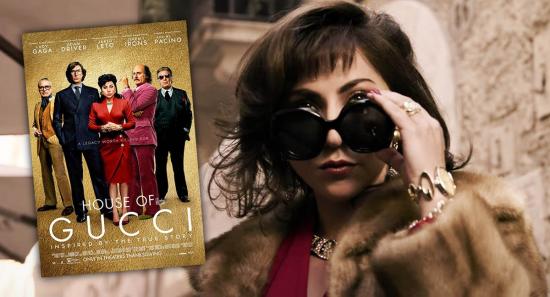 Lady Gaga will blow you away with her performance as Patrizia Reggiani in the rag-to-riches drama about the Gucci family.
Read full story
Comments (1)
*Please take note that upon submitting your comment the team at OLM will need to verify it before it shows up below.