Sports
Some Netflix selections in lieu of news about the NHL draft
Some Netflix selections in lieu of news about the NHL draft
As the Ottawa Senators prepare for the NHL draft – whenever that's intended to take place – whilst ('whilst?') the rest of the world attempts to untangle what the hell dunce-caps Donald Trump and our vaunted say-nothing leader Justin Trudeau spout about COVID-19 (IMHO), there are more important things to ponder.
Like: What the heck do I watch next in Netflix?
I mean, is there anything more important than Netflix right now? According to social media . . . nope.
Apologies for the sarcasm, but this gets me through the night, dear reader.
So with that, here are a few choices to sample.
During the course of this pandemic, I have had loads of opportunity to test and sample many, many shows.
At the top of my chart is Ricky Gervais' brilliant tragi-comedy After Life.
"After Life series 2 is even better and will leave you chuckling while you cry," writes Steve Corbett of the Sun (UK).
"So wonderfully nuanced in humour and heartache with bereavement at its core, this is Ricky Gervais's finest work. In fact, it's one of the best shows we've ever watched."
I agree.
Heed this though, if you are not a fan of Gervais's work, fugget-about-it.
Me?
I love his honesty and ability to observe and dissect.
Golden Globes?
Yup. Big time. He was easily the best host the corporation ever hired.
Ricky's work was first turned over to me when my brilliant brother in Boston sent me the box-set of The Office for Christmas about a dozen years back.
It was a tough view through the first couple of episodes, but it hooks you like an Eagle Claw Lazer Sharp L7 Light Wire Extreme Live Bait Hook right through to the end.
(Yes, I had to Google 'fish-hook' . . . what ya' gonna do?).
Anyhow.
Season 1 was dandy and Season 2 is equally satisfying.
So, what's the story?
Ricky plays a small-town journalist (anybody remember what that is?) who recently lost his lovely wife to cancer.
He's a miserable, likely alcoholic sot, who takes his anguish out on everyone he encounters – postman, co-workers and 'sex workers.'
It's certainly not It's a Wonderful Life, but there is great satisfaction in watching him turn to the good.
Plus he has a dog.
A beautiful dog.
That kind of sealed it for me.
Couple of other choices on the Netflix dial?
Most definitely: Mindhunter.
Unmissable TV.
Cleverly scripted and casted, Mindhunter explores the development of the FBI's Behavioral Science Unit in the 1970s.
The writing is poetic.
The story-telling is exceptional.
And it's smart television.
Speaking of which – if you want to watch something that's a little tougher than a well-done sirloin – check out Unbelievable.
I definitely did not enjoy the first two episodes, but after that – exceptional.
This is a hard view.
It revolves around the rape of a young woman. The authorities don't believe her.
Either do we.
Truth sets in and as they say, the ball starts to roll.
Toni Collette, Merritt Wever, and Kaitlyn Dever kill it as the stars.
Gob-smackingly good.
Onto other issues.
People, for some reason, spout their love for Ozark.
It's a good show, but definitely over-rated (IMHO). I am a huge fan of Jason Bateman and Laura Linney.
I will say this – the first few episodes are intriguing – but it's a meandering plot-line that eventually lands in the land of 'meh.'
Yeah, I get it . . . the show slammed down the awards at several awards shows.
It's not The Wire or even close.
Before you bury me, I still think it's worth a view, or a few.
Julie Garner steals the stage here. She is magnificent.
Bateman is his usual outstanding self – both in the acting sense and directing self.
The story here revolves around a family that embeds itself in con-games and eventually – quickly actually – gets into serious trouble.
So sure, check it out. Most have and would likely disagree with my 'meh' assessment. (my girlfriend is on that boat).
Other than that, the skies are relatively clear, and the weather seems to be warming up. Not a bad thing at all.
Life is life.
Do what you can.
Senators – the week ahead:
Who knows?
Recommended Articles
Yoga is a discipline that has existed for millennia in India, and more recently has become popular i...
Read full story
On Sunday, Ottawa soccer fans were treated to world-class soccer at TD Place in a rematch of the 2016 Summer Olympics Bronze medal match which Canada won 2-1 over Brazil.
Read full story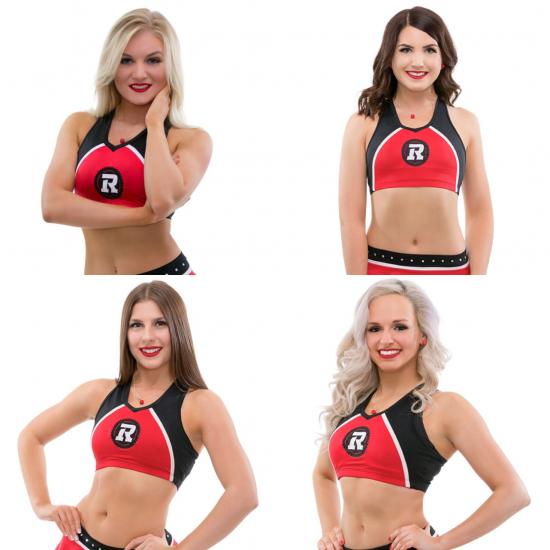 Every day this week Ottawa Life will be profiling the Ottawa REDBLACKS Cheer and Dance Team. Articles will feature spotlights on team captains, alumni and rookies but today we take a look at the vets.
Read full story
Comments (0)
*Please take note that upon submitting your comment the team at OLM will need to verify it before it shows up below.