Travel
Your Peru: An Empire of Hidden Treasures
Your Peru: An Empire of Hidden Treasures
Tucked away on the west coast of South America lies Peru, one of the continent's hidden gems. As one of the most diverse nations on our planet, you can take a dip in the ocean and explore the jungles, or climb Peruvian mountains and encounter the cold, dry air of the Andes. In town, observe ancient cultures that still live on today.  In the cities, you will encounter a strong night life and a culture that has an intense love for food. With all these wonders to discover, you'll find that one trip is not enough.
Peru embraces many traditional festivals, rituals and ways of life from pre-Columbian times. The legacy of ancient Peruvian cultures is showcased by traditional clothing, folk art expressions, and ways of working and cooking. For a taste of this culture, visit Ayacucho, a town filled with history, nature, and art. Visit ancient temples such as the Temple of Santo Domingo, the Temple of San Cristóbal, and Temple and Convent of Saint Francis of Assisi, all built in the 16th century. Take part in an Andean ritual celebrating reciprocity called, "payment to the earth," where offerings to Pachamama (Mother Earth) are buried to give her strength and energy.
If you want to explore a Peru of adventure, try trekking the 39-kilometre Inca Trail to Machu Picchu. From April to October, you can make the four-day hike along one of the most incredible trails in the world. Passing through cloud forests and alpine tundras, vast archaeological sites, and the dense, lush jungles will prepare you for your arrival at the breathtaking Machu Picchu citadel.
Peru's finest example of ancient Inca culture can be found high in the mountains. Machu Picchu, now a World Cultural and Natural Heritage site, was built in the 15th century by the Inca Pachacútec. The intricate stonework without the use of cement is just one of the mysteries of the place: archaeologists still theorize about the purpose of the citadel.
Though Peru is rich with ancient culture, Peru's cities are modern and cosmopolitan, with a variety of entertainment, art, music and design.
In Peru, gastronomy is considered a symbol of national identity. Named by The Economist as one of the 12 most exquisite cuisines on the planet, there are thousands of options and ideas to discover. At places known as "huariques" (small, family-run restaurants known for excellent cuisine) or market stalls, taste home-made flavours made by local chefs.
In Lima, sample seared cuy or Amazonian river snails covered in a spicy chorizo sauce at Malabar, one of Peru's top restaurants located in the heart of San Isidro. At Astrid y Gastón, another Lima restaurant which specializes in novoandina cooking, the seared cuy is served Peking-style with purple-corn crêpes – complete the meal with selections from their first-rate international wine list.
Take your time to marvel at Peru's hidden wonders, for there is never enough time to discover them all.
Marca Peru
Sponsored article
ContactFAQCareersLegal NotesTerms
Recommended Articles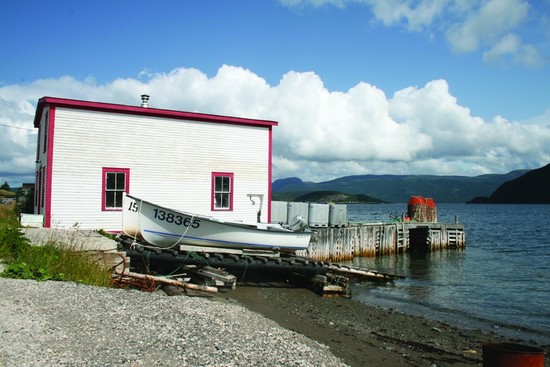 Western Newfoundland: A place that rush hour forgot. Stepping out of the airport in Deer Lake you ca...
Read full story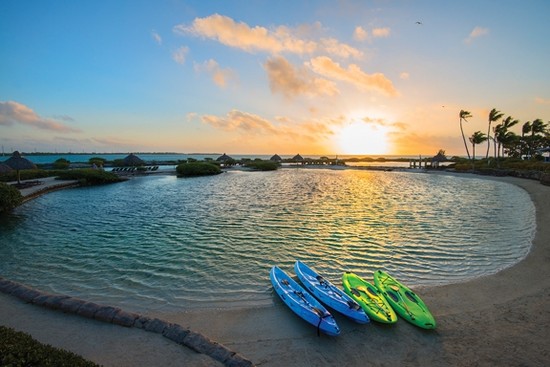 Now that it's cold, our minds just naturally turn to heat and how to get it. This year, escape to...
Read full story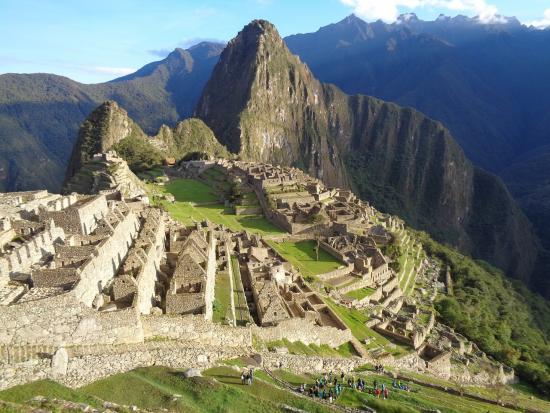 Travel can be an expensive affair but luckily there are a plethora of deals and discounts out there to take advantage of.
Read full story
Comments (0)
*Please take note that upon submitting your comment the team at OLM will need to verify it before it shows up below.