Arts & Events
10 things to do in Ottawa this weekend – September 16-18, 2022
10 things to do in Ottawa this weekend – September 16-18, 2022

Walk Right Back – The Everly Brothers Story
When: September 18, 2022
Where: Meridian Theatre @Centrepointe, 101 Centrepointe Drive
What time: 7 pm
Admission: From $59 • Click here for tickets
With "harmonies from heaven," The Everly Brothers were unmatched in their talent. Walk Right Back is the first show of its kind to tell the phenomenal story of two brothers and their unforgettable music. The performance follows the Everly Brothers' rise to fame from a humble country beginning to superstardom through their decade-long feud to their glorious reunion, which gave them back to each other and the world.
Photo: Paquette Productions
---

Wadded Up Monster Truck Tour Live
When: September 17, 2022
Where: Rideau Carleton Casino, 4837 Albion Road South
What time: 1:30 pm or 7: 30 pm
Admission: From $22.60 • Click here for tickets
The Wadded Up Monster Truck Tour is crashing into town this weekend. See the Monster Trucks, including Bucking Bronco, Wadded Up, SWAT, and Canadian Crusher, plus meet the drivers and get up close with the HUGE Monsters at the Pre-show Pit Party. If that is not enough excitement, purchase a Monster Truck Ride ticket and take a ride in a REAL MONSTER TRUCK!
Photo: Bucking Bronco Monster Trucks
---

Starwalker: A Celebration of the Songs, Music, and Life of Buffy Sainte-Marie
When: Friday, September 16, 2022
Where: NAC, Southam Hall, 1 Elgin Street
What time: 8 pm
Admission: From $45 • Click here for tickets
Be part of the audience as Canadian musicians take the stage to celebrate the timeless artistry and tremendous impact of Oscar-winning composer, musician, visual artist, activist, and educator Buffy Sainte-Marie. Buffy will be in attendance to witness these dynamic tribute performances acknowledging her lifelong artistic contribution. The guest of honour will join her band on stage for an unforgettable finale. The concert is for broadcast on the National Day for Truth and Reconciliation.
Photo: NAC
---
CityFolk
When: September 15-17, 2022
Where: The Great Lawn at TD PLACE
What time: Click here for the full schedule
Admission: From $77.52 • Click here for tickets
The final weekend of CityFolk hits The Great Lawn at Lansdowne Park this weekend. Matt Andersen & The Big Bottle of Joy, Matt Mays, and The Record Company are performing Thursday. On Friday, catch Orville Peck, Whitehorse, and Tre Burt. On Saturday, see the legendary John Fogerty, local songstress Sarah Harmer, plus Shovels & Rope.
Photo: CityFolk
---

West End Studio Tour
When: September 17-18 & 24-25, 2022
Where: Click here for the route map
What time: 11 am - 5 pm
Tickets: Free
WEST is a walking, biking, or driving tour in the West End of downtown Ottawa. Over two weekends, participating artists will welcome you in their yards and on their porches as they display their work outside with physical distancing and access, following the guidance provided by Ottawa Public Health. Maps of the locations are available on the WEST website. The tour is a rare opportunity for art lovers to leave the echo of the gallery and visit spaces where artists use their inspiration to form various media into rich visual displays.
IMAGES: Courtesy WEST
---

Hamlet
When: Until October 1, 2022
Where: Friday 16th and Saturday 17th at Canadensis Experimental Farm
What time: Daily7 pm (no shows on Sundays) • Click here for the full schedule
Admission: Pay what you can
A Company of Fools presents their take on Hamlet with five actors, a live musician, and only 90 minutes to take you to Elsinore and the depths of the human experience. To be or not to be? Maybe the real question is: can you handle our Hamlet? Returning home to attend her father's funeral, Hamlet discovers that another ceremony has taken place: the marriage of her mother to her uncle. That's right, her dead father's brother. As if that's not bad enough when Hamlet is visited by her father's ghost demanding that she avenge his murder, Hamlet begins to wonder – is it she who has gone mad or everyone around her?
Photo: Fools
---

Bryan Hatt at Yuk Yuks
When: September 16 & 17, 2022
Where: Yuk Yuks Ottawa, Inside the Marriott Hotel
What time: 9 pm
Admission: $22.13 • Click here for tickets
Nearly two decades in the business have transformed Bryan into one of the best acts in the country. Bryan has filmed a special for the Comedy Network, appeared on the Halifax & Winnipeg Comedy Festivals, was a finalist in the Great Canadian Laugh Off and has opened for legends like Gilbert Godfried, Harland Williams, Big Jay Oakerson, and more! He'll make you laugh and feel thinner all at once!
Photo: Yuk Yuks
---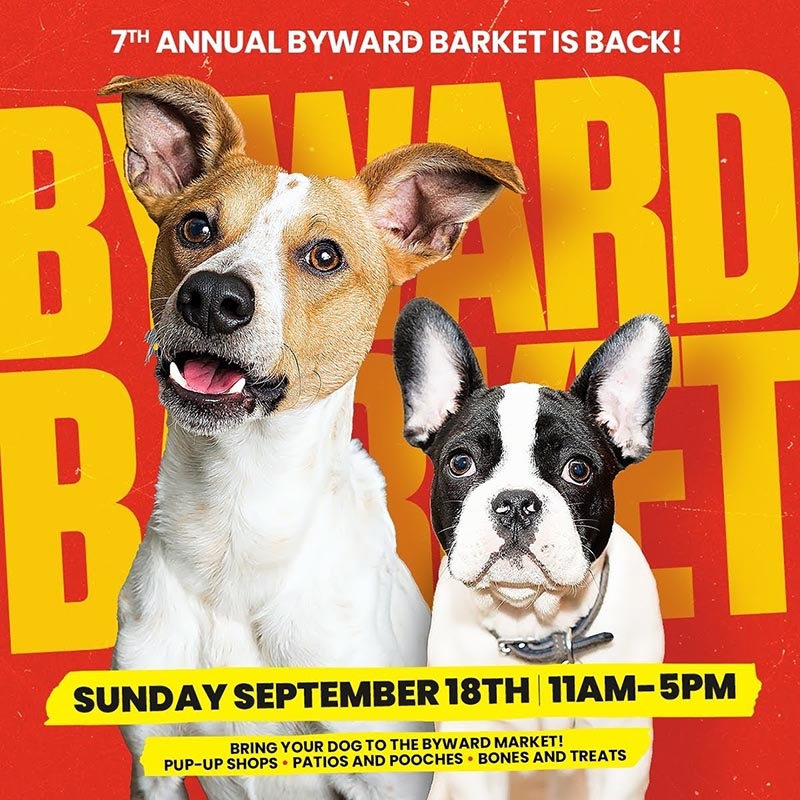 ByWard Barket
When: September 18, 2022
Where: ByWard Market, Ottawa
What time: 11 am - 5 pm
Admission: Free
Ottawa's dog festival is returning to the ByWard Market. Local merchants and business owners in the ByWard Market are collaborating to welcome our furry friends. The 7th annual ByWard Barket is a destination dedicated to the love of dogs: vendors to treat your pets, special promotions in select businesses, as well as special events such as a dog fashion show (in the TIN HOUSE Courtyard next to Fairouz Restaurant at 11:30 am), and lots more!
Photo: Byward Barket
---

Aero Gatineau-Ottawa: Above and Beyond
When: September 16-18, 2022
Where: Gatineau-Ottawa Executive Airport, 1717 rue Arthur-Fecteau, Gatineau
What time: 9:30 am - 5 pm
Admission: Adults from $39 • Click here for tickets
For its 5th edition, Aero Gatineau-Ottawa: Above and Beyond is pulling out all the stops with more than sixty aircraft on display, both on the ground and in the air. A real jet truck (truck equipped with a jet engine) will be present to race against an aircraft! The Northern Stars Aeroteam, made up of 3 seasoned pilots at the controls of Pitts Special, as well as Rick Volker and his famous pink Sukhoi SU-26M and Mario Hamel, aboard his Salto glider, will be performing amazing aerobatics. Prototype electric aircraft, drones, military aircraft, and more!
Photo: Aero Gatineau-Ottawa: Above and Beyond
---

Cirque du Soleil - Kooza
When: Until September 25, 2022
Where: Zibi, 3 Rue Eddy, Gatineau
What time: Various time
Admission: From $50 • Click here for tickets
The family-friendly Cirque du Soleil's big top is back with the production KOOZA. The show is non-stop entertainment from beginning to end and explores themes of fear, identity, recognition and power between strength and fragility, laughter and smiles, turmoil and harmony.
Photo: Cirque du Soleil
Recommended Articles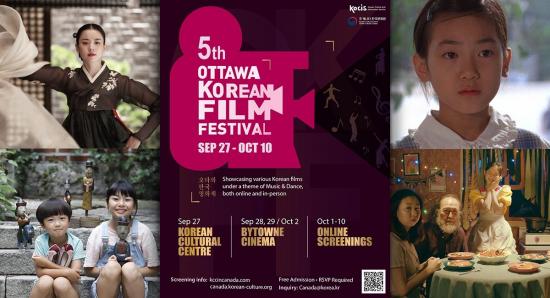 The 5th Annual Ottawa Korean Film Festival (OKFF) returns with in-person screenings!
Read full story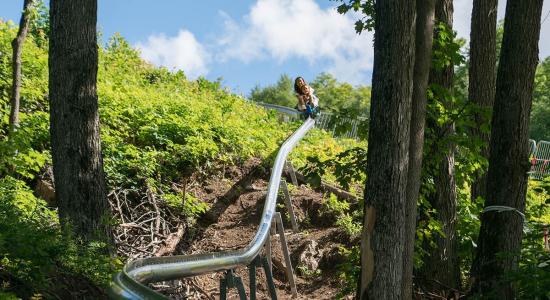 It feels like a cross between bobsledding, tobogganing, and a rollercoaster ride!
Read full story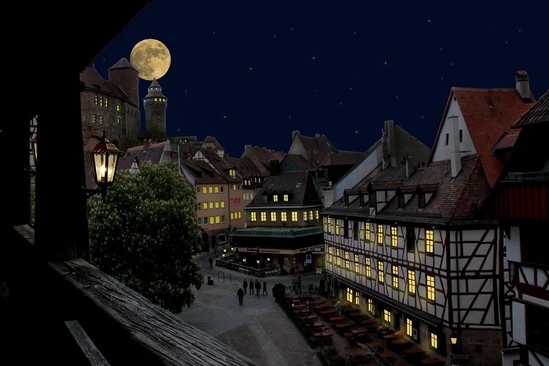 I was sitting around my room one night When all of a sudden I saw a dreadful sight Right before me c...
Read full story
Comments (0)
*Please take note that upon submitting your comment the team at OLM will need to verify it before it shows up below.