2020 trends in urban fashion
When you're preparing for the start of a new season, it's nice to step out in the best-looking wardrobe. Don't wait until the season is in full swing in order to figure out your looks. Besides, Spring Fashion weeks have already happened across the globe. You can easily look at what came down the runway in order to get a good idea of what to wear this season. Consider some of the incredible 2020 trends in urban fashion.
1. Patchwork Prints
Whether it's a t-shirt, a button-down top or a light jacket, look out formens urban street wear that contains patchwork prints. The eclectic look is going to remain a trend for the rest of the year. The mixed print look has been in for a few years. Unfortunately, not everyone knows how to pull it off. If you're someone who has always loved the mixed print look but didn't know how to execute it, just purchase a garment that showcases a patchwork print. You'll get the mixed print look without feeling as though you're not doing it right. Plus, patchwork is a work of art. If you can feel like a walking piece of art at all times, why not do it in a patchwork print?
In addition to purchasing different patchwork tops in the clothing stores, consider visiting a tailor. First, head over to the thrift store to pick out different shirts that contain interesting yet complementary fabrics. Bring the garments to a tailor. After creating a sketch for the vision, hire the tailor to create a custom-tailored patchwork printed garment for you.
2. Crossbody Bags
Though crossbody bags were once considered a feminine accessory, they've now become unisex. There are plenty of men who are enjoying the versatility of the crossbody bag. It's a great way to store everything like a wallet, smartphone and more. There are really sleek options that come in vegan leather, real leather and more. If you're into the designer bags, plenty of designers like Gucci offer fashion-forward yet understated crossbody bags.
3. Oversized Clothing
Most men wear blazers throughout the year. Yes, the blazers are made of lighter materials during the warmer months, but they'll always be a staple piece in a man's wardrobe. In this case, you might want to forgo the tailored blazers. Instead, purchase blazers that are larger. The large, loose look is back in. The more effortlessly loose your blazer is, the better off you'll be.
As the weather gets warmer, get ready to put on a different pair of shorts. The oversized rule applies to shorts as well. The new style involves large shorts with a hemline that hits the mid-calf area. The key is to make sure those shorts fall past the knees. Between the stylish blazers and longer shorts, you'll be able to effectively pull off the oversized look.
4. Clunky Boots
If you've been paying attention to the trends over the past few seasons, it's clear that clunky boots are making a lasting impression on many. Think of the classic Dr. Marten boots that so many people used to wear in the 90s. That style of boot is back in style. Men can wear the boots with shorts, dress pants or jeans for a stylish look. Ladies can wear the boots with anything from skirts to shorts as well. If you're someone who's into the large platforms, those are great for incorporating a clunky look that's dressy.
5. High-Waisted Pants
For most women, the high-waisted pants are considered a major life-saver in the wardrobe because they're able to conceal and create a cinched silhouette. Now, men are adopting a similar look with tailored high-waisted pants. Though high-waisted jeans are often viewed as a feminine look, men can rock the look as well. It's all about the execution. One of the best ways to execute a high-waisted pair of pants involves making sure the pants have wide legs or loose legs. That will make the difference. It's a great idea to pair the high-waisted pants with a stylish t-shirt or a button-down top.
One of the best ways to make sure you look your best this spring involves planning ahead. When you're able to purchase clothes and create sketches of the looks you want to embody, you can plan appointments with your tailor to help you get the customized fit. You can also spend a few afternoons in your closet. Try different combinations to see which ones work best for you. As you figure out the outfit combinations, take pictures or write them down. When it's time to go somewhere, you don't have to worry about wondering what you're going to wear. Now, you can focus solely on making sure everything is clean and hanging in your closet. This might sound like a lot of work, but these are the habits people put into practice when they're desiring to present a flawless look.
Recommended Articles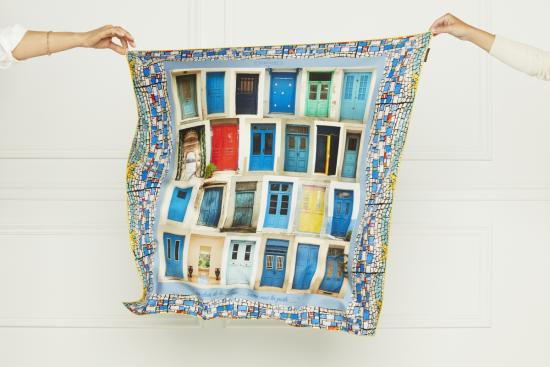 Nimi Nanji-Simard, an entrepreneur with a global vision, is making gorgeous fashion accessories and supporting important causes around the world.
Read full story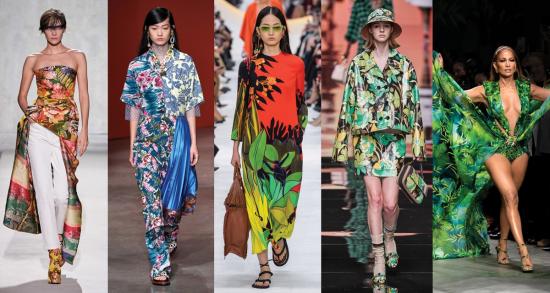 Tropical Prints and bright colour pairings took over the spring 2020 runway shows!
Read full story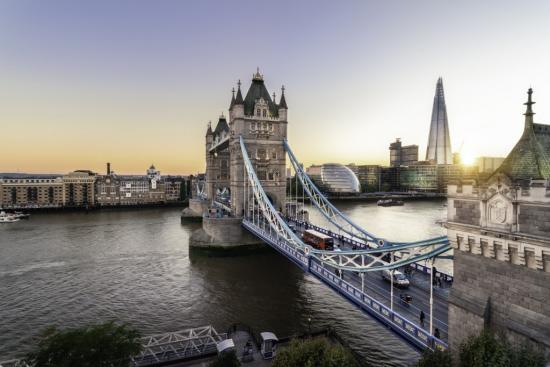 There is so much going on this vibrant city you could live here 100 years and see only a part of what it has to offer.
Read full story
Comments (0)
*Please take note that upon submitting your comment the team at OLM will need to verify it before it shows up below.