6 Benefits of hiring an interior designer for your home renovation
Whether you want to make every space of your house look bigger or change your interior's entire aesthetics, the design ideas for home design and renovation are endless. To make sure you're doing the right thing for your house, hiring a professional interior designer can be a smart decision.
As such, experts in home decoration can guide you from planning to making your home look aesthetically pleasing and functional without blowing your budget. That said, here are some of the benefits you can get if you hire a professional decorator when designing or renovating your home.
Avoid Costly Mistakes
Most people think that hiring an expert interior designer is nothing but an additional expense. But, it might not be the case for first-time homeowners who want to renovate their homes yet don't know how to start. As such, professional decorators can show you great design ideas that can turn your home into a reflection of your personality and style.
On top of that, an interior designer can help you skip unnecessary spending and prevent you from making costly mistakes, saving you money in the long run. They also know how to beautify your home based on your budget and get the best value out of what you can actually spend.
Saves You Time
Just like hiring an interior designer can save you money, it can also save you time. An interior design expert has a trained sense of what needs to be done for your home renovation and how to do it.
With their expertise, they can anticipate some of the problems that may arise during the entire revamping process. Besides that, they may also give you a hand in looking for various accessories, furnishings, and lighting for your home.
Professional Evaluation
Whether you're living in Alberta, redesigning your home in Quebec, or planning for Ottawa renovations, hiring an interior designer is a smart step in creating a solid plan of action when it comes to decoration. They can give you a professional evaluation of your home's situation that you, as an owner, may not even know. Their expertise will help you select furniture that will fit your style or create the right color scheme for your interior.
A designer's eyes are trained to notice the most unlikely issues that you may not be able to see. As such, they can help determine the right order of things, which is essential in creating a design plan. It is the key to identifying which room should be revamped and what space needs to be repurposed.
Moreover, the professional assessment given by an expert may also encourage you to spend more efficiently. With this, you can utilize your money for essential things, which will have a positive impact on your overall budget.
Better Resources and Trustworthy Contacts
Another perk of getting the help of interior designers is their access to various resources. Since professional decorators work in the home improvement industry, they likely have reliable connections that offer products or services you may need for your renovation. Hence, there are tons of products available to them that aren't accessible to the general public.
With better resources, interior designers may provide excellent redesigns- each room having a unique and collected look. Additionally, a design expert may also know skilled and trustworthy plumbers, electricians, or contractors that they worked with before.
Achieve a 'WOW' Factor
Thinking outside the box is what professional home decorators do. That said, hiring one will help you come up with exceptional design ideas and choose different design elements- from the color palette and fabric choices to proper lighting and furniture arrangement. As a result, your home will not only look cohesive and beautiful, but it'll also be well planned out and highly functional.
Increase The Value of Your Home
Since interior designers can add a 'Wow' factor to your home, they can help you increase your property's overall value when it comes to selling your house. Besides that, a great deal of pleasant style added to your home promptly speeds up the selling process once an ad is posted in the market.
With the impact brought by experts to the value of your home, hiring an interior designer is more as an investment rather than an additional expense. They are your helping hand in deciding what materials to use to withstand the test of time and achieve an interior that can appeal to a variety of home buyers.
Takeaway
The artistic insights and professional assessment of interior designers can help you achieve your expectations when renovating your home. With exceptional design ideas, your house will turn into a space that reflects your personality and lifestyle. It can also increase your home's value, which will be a good investment in case you want to sell your home in the future. However, if you're still unsure whether you want to get the help of an interior designer or just go for DIY, the benefits of hiring an expert mentioned above may help you come up with a decision.
Photo: Amy Hirschi, Unsplash
Recommended Articles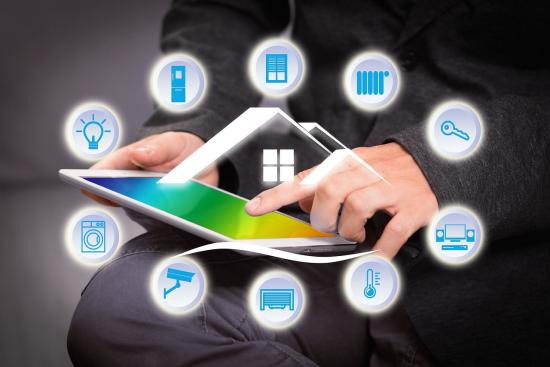 In this article, we've rounded up some of the best home security systems that guarantee to automate your entire home and provide you smart gadgets such as video doorbells. So, take a read!
Read full story

With the days being so much shorter now, there is no better time to discuss the impact of lighting i...
Read full story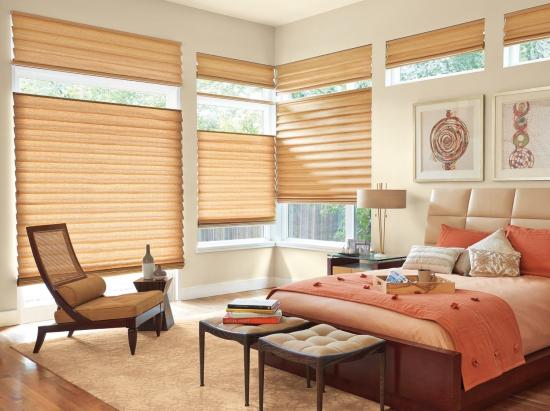 Updating your home can make the space more livable and beautiful. But giving your home a refresh can also boost your property value. Here are some ideas to consider for your next improvement project, big or small.
Read full story
Comments (0)
*Please take note that upon submitting your comment the team at OLM will need to verify it before it shows up below.