A 28-Year Partnership Lights the Way
The First annual United Food and Commercial Workers (UFCW Canada) Day was launched by the Leukemia & Lymphoma Society of Canada (LLSC) on December 2, 2013 to highlight the incredible 28-yearlong fundraising partnership between the two organizations.
UFCW Canada is the country's leading and most progressive union representing 250,000+ members working in every aspect of the food industry, as well as other service, commercial, processing, manufacturing, technical and professional occupations.
LLSC is Canada's largest voluntary health agency dedicated to fighting blood cancers. Its mission is to cure leukemia, lymphoma, Hodgkin's disease and myeloma, and improve the quality of life of patients and their families.
Since adopting LLSC as their charity of choice in 1985, the members of UFCW Canada have raised over $28.7 million for leukemia research.
Throughout the year, UFCW Canada members are involved with fundraising efforts for the LLSC, including walkathons; bowl-athons; barbecues; bake sales; pool, tennis, golf, volleyball and hockey tournaments; bottle return drives; and many other events put on by UFCW Canada members and supported by UFCW Canada Local unions, and the National Office.
For 2012-2013, UFCW Canada members in total raised $2,536,452 — setting a new annual fundraising record for the eighth year in a row — and reaffirming UFCW Canada as the largest annual source of donations for funding research to develop better treatments and to find a cure for blood cancers.
Each year, in communities across Canada, UFCW Canada teams, concerned individuals and local and national organizations also come together to raise funds for LLSC's Light The Night Walk: Taking Steps Toward Cures and bring help and hope to people battling blood cancers.
During the Light the Night Walk, family and friends gather in select sites across Canada to bring light to the dark world of cancer. Thousands of walkers carry illuminated lanterns showcasing their relation to the cause: a white lantern for blood cancer survivors; a red one to walk as a supporter; and a gold one in memory of a loved one.
Illuminated lanterns and Light the Night T-shirts are provided to all Champions for cures who raise $100 or more to help fight blood cancer.
Monies raised by UFCW Canada and other participants through the Light the Night Walk and other fundraising events offer real help, including valuable information and support programs for blood cancer patients and their families; education on the latest medical advances for health care professionals; advocacy efforts that draw government attention to cancer-related issues; and grants for leading researchers across Canada who are working diligently to cure blood cancers.
"Almost everyone has a family member or friend who has been touched by leukemia, lymphoma or myeloma," says Paul Meinema, the national president of UFCW Canada. "We are heartened that UFCW Canada's ongoing support has allowed LLSC to identify and support lifesaving research that has really made a difference."
As a voluntary health agency dedicated to blood cancer, LLSC has achieved its leadership position through the ongoing support of partners such as UFCW Canada, and by forging partnerships with biotechnology companies, universities and medical centres to develop the next round of potential blood cancer therapies. In 2012, LLSC committed over $6 million to cutting-edge Canadian research projects, including 24 research grants and one research partnership.
Thanks to the generous donations from UFCW Canada that have helped fund innovative research in the last 28 years, more than 100,000 Canadians affected by blood cancer can benefit from a higher quality of life. We are on the threshold of amazing breakthroughs and dollars raised by committed individuals accelerate miraculous new treatments and healing therapies once thought to be medically impossible.
For more information, visit www.lightthenight.ca, www.llscanada.org or www.ufcw.ca
Recommended Articles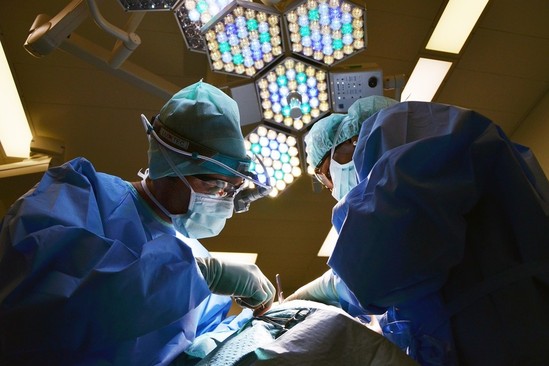 For the last 30 years or so, Canadians have repeatedly flagged healthcare as the most important nat...
Read full story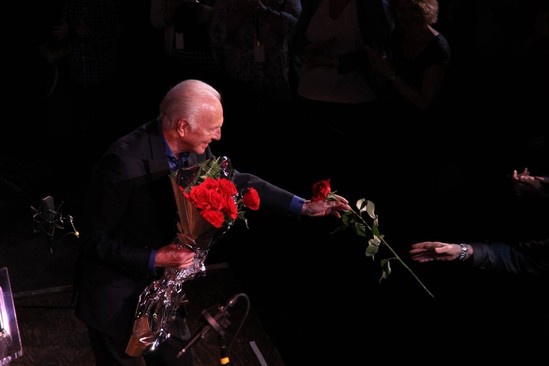 As the crowd stood and applauded, Plummer was handed a bouquet of roses, some of which he shared wit...
Read full story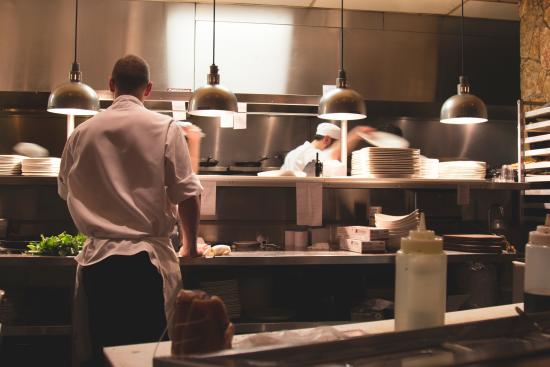 In today's world, negative reviews about a certain business can spread like wildfire, especially if the food served has insects or other organisms in it.
Read full story
Comments (0)
*Please take note that upon submitting your comment the team at OLM will need to verify it before it shows up below.