A month of free transit isn't enough.
Everyone will be travelling fare-free on OC Transpo during the month of December. The action may appear like a well-deserved break for citizens' pocketbooks but it is only a band-aid solution that scratches the surface of measures that city council should take to fix Ottawa's broken transit system.
The city's transparency regarding their contact with the Rideau Transit Group has been the worst kind of secretive, with much of the contract redacted or unlisted. A municipal public transit system is not a government intelligence dossier or a piece of security infrastructure for the Department of National Defence. It looks suspicious when the public cannot access the document in its entirety, like the city has something to hide. Further adding to this hunch is the absurdity behind the mayor's argument that an inquiry into the LRT will cost too much to warrant it.
Councillor Catherine McKenney has rightfully pointed out that although the auditor general can report on the LRT, the findings will not be public. With secrecy and division at city hall, is there any hope that the LRT debacle will be solved?
Councillor McKenney has now twice pushed for such an inquiry and believes that a fare-free December isn't enough. Councillor McKenney said, "Residents want a public transit system that is reliable, predictable, safe, and affordable. We'll bring back our ridership only when the ridership can trust that we'll get them where they need to go, when they need to get there. Right now, regardless of bus or train, they can't count on an effective transit system in their city. They are paying rates that are too high for transit that fails them, again and again. That's unacceptable, and one free month of rides won't convince anyone otherwise".
The majority of city councillors are concerned about the cost of an inquiry when they should be up in arms about the Rideau Transit Maintenance (RTM) monthly bill — $4 to $5 million a month for servicing the O-Train. And yes, they were paid during the times the trains wasn't even running!
The price of an inquiry is worth every penny if it means the safety of passengers. Thankfully, nobody was injured during the last derailment but think of the consequences if the train had been full of passengers? What if there were injuries or deaths? The cost of settlements alone would be more than that of an inquiry.
The whole affair is beginning to stink of a coverup.
Councillor Shawn Menard and Councillor Catherine McKenney have been at the forefront of calling for accountability, but with the council vote going 13-10 in favour of quashing any public investigation it seems that the two progressive heavyweights on the city council will have to look to the Ontario Progressive Conservatives to get the ball rolling.
The provincial Transportation Minister, Caroline Mulroney, has stated that all options are on the table. If the city had withheld RTM's payments during the period the system was not running they would have at least $8 million in the kitty to put towards the cost of an inquiry, which might end up being forced of them.
A month of free fares isn't enough to bring back riders and it won't instill confidence in the half-built, two-year-old system that continues to be plagued by problems.
Accountability and transparency will go a long way to raise the confidence of riders and to ensure that Canada's capital city has a world-class transit system.
The O-Train debacle will continue.
Recommended Articles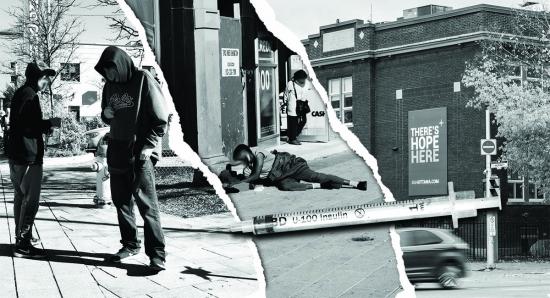 "The situation has become very disruptive to my business and I often worry about the safety of my staff and customers."
— Lowertown business owner
Read full story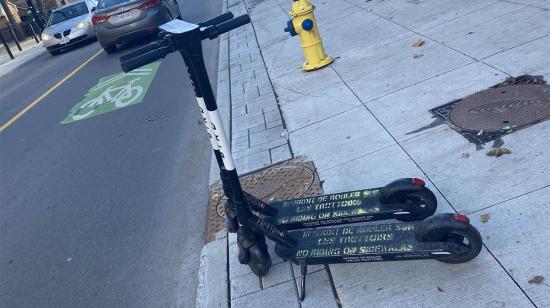 E-scooter are an innovative way to get around town. The downside is that once riders no longer want to use them, they can be left anywhere.
Read full story
After over 20-years writing about life in Ottawa, we think we have a pretty good idea of the best of what this city has to offer. Check, share and discuss #OLMBest every week!
Read full story
Comments (0)
*Please take note that upon submitting your comment the team at OLM will need to verify it before it shows up below.