A Musical Farewell with Oliver Jones
Photos by Andre Gagne and supplied by the National Arts Centre.
Oscar Peterson watches the sun set from the corner, his piano by his side. A swinging melody plays from above as a couple hurriedly approaches. "I hear he plays just like him," the woman says, jutting her thumb towards the statue of the famed Canadian jazz pianist before disappearing around the corner of Elgin and Albert, hurrying towards the National Arts Center for the final Ottawa performance by one of Peterson's most accomplished protégés. If he were still with us, one could easily picture Peterson, his familiar smile wide and proud, there in the front row for this night of melancholy goodbyes.
"It's been 70 years struggling with this baby here," the protégé, 81-year-old Oliver Jones, says addressing the audience while lightly tapping the edge of his piano. "I feel happy but I still feel sad. This is probably the last time I'll play here."
The audience lets out a collective sigh towards the man on stage who received a standing ovation filled with thanks and warmth before his fingers even touched the keys. As though realizing he needed to lighten the mood, Jones added: "I look forward to a career in golf."
Oliver Theophilus Jones was born on September 11, 1934 in Montreal's Little Burgundy. He started playing piano at a young age. In a neighbourhood filled with musicians as well as athletes, however, the young Jones's mind turned often to baseball as opposed to his piano studies. He recalls disliking practicing and a little sister that would keep him in line, running off to squeal to their father if Jones strayed from his daily two hour lessons. Things changed, however, when a five year old Oliver first heard Peterson play.
"I saw Oscar play at our church, Union United on Atwater Avenue, and it was quite a moving experience for me," Jones recalls in an interview with Ottawa Life.  "I had never seen anyone play at Oscar's level and I was truly fascinated.  When my family moved to Fulford St. we ended up living just around the corner from the Peterson family.  Oscar was 15 and he had a regular radio show. To us kids he was a celebrity already! We saw him every day in the neighbourhood and we were very impressed!"
Though he'd already discovered Boogie-woogie jazz and had dabbled in that style, Jones wanted to play like Oscar. Who better to turn to for tutelage, if not Peterson himself, than his sister Daisy. Daisy Peterson was an established teacher in the city but, to his youthful disdain, she would instruct Jones on a strict diet of classical music. Though Jones saw the value of her teaching, he continued those pieces in vein with other melodies in mind.
"It didn't interest me as much as the latest crazes:  Boogie-woogie and swing," he says, recalling how he'd often hear Peterson practicing from another room.  "Of course, the thing that inspired me about Oscar was his complete command of the piano at a young age and he was truly very disciplined as far as music was concerned. Extremely serious about anything pertaining to music, he didn't fool around."
Through Daisy's teachings, he continued to shape his style often fooling his sister to thinking he was practicing his classical scales only to turn to jazz when she was out of earshot. He developed a sort of novelty act around the city, dancing while also playing the piano, sometimes from underneath the instrument or while hiding the keys with a sheet.  He'd even do the splits! A constant performer, Jones formed a band with some neighbourhood friends when he was about 11 and the group played dances in the area as well as some church functions. It wasn't long before they started making a name for themselves, especially the young pianist who was already being compared to Peterson. Oscar's career had already taken flight and, inspired by him, Jones was set to follow. By the time he turned 16, Jones was writing his own music, using scenes from the neighbourhood to inspire compositions like "Lights of Burgundy" and "Fulford Street Romp".
Jones began touring in 1953, though his career really took off in the 1980's with the release of his first album, Live at Biddles. By the middle of the decade he was performing at major festivals across the country and overseas. His tour of Nigeria would become the subject of a 1990 National Film Board documentary. Shortly after its release, Jones would be named an Officer of the Order of Canada. His recordings have received 9 Juno nominations with two wins. In 2005 he was given Canada's highest honour in the performing arts, the Governor General's Performing Arts Award. However, perhaps it's the accolade he received in 1990 that touches the pianist the most. Second only to Peterson himself, Jones was given the Oscar Peterson Award recognizing his contributions to jazz music in Canada.
With the praise of his pears and mentor, and many years on the stage behind him, the year 2000 seemed like a nice end point for the then 65-year-old. However, somebody told him it just wasn't time for goodbye yet. That man was the very same one the young Jones used to listen to from behind closed doors, the one whose style he so wished to emulate.
"I had spent so many years on the road, my wife and I didn't get a chance to travel together during those years and many of our friends were retiring so, I thought, it's time. It lasted 4 ½ years. I was prompted to come back out of retirement by Oscar. I was in Toronto at his place and we got to talking about how I was too young," says Jones relaying how shortly thereafter the two would share the stage at the 25th Anniversary of the Montréal Jazz Festival. "I thought, maybe I'll just keep it simple, 10 or 15 concerts a year. I ended up doing 85 shows that year.  I've always had a problem saying no!"
This "problem" continued in his Ottawa farewell performance on May 19. Before the second set, Jones instructed the audience to place requests in a basket ("No hip hop"), as though the musician, knowing he would not return, wished to satisfy as many of those gathered as possible before the final note was played.
Alongside drummer Jim Doxas and bassist Éric Lagacé, the trio blazed through a swinging set that included favourites such as "Cheek to Cheek" and "Body and Soul", a soul touching rendition of "Georgia On My Mind" and a medley of Gershwin tunes.
Picking out a request for the standard "Misty," Jones joked, "You know, every night for 45 years I think, if I get by one night without playing "Misty" I'll give everyone a hundred dollar bill. Well," continued Jones disregarding the request, "somebody messed it up for you."
There was a sense that the band was all in, that the finality of what they were working towards fuelled the performance. From engaging in a playful duel with the bass, to ensuring a young girl in the crowd was played a lullaby, Jones moved from showcasing his masterful speed to his graceful elegance with the tender ballads. Of course, there were stops in between to pay tribute to Peterson.
"Without Oscar Peterson and his family, I probably would not have become a pianist," he said before dedicating one of Peterson's seminal recordings, "Hymn to Freedom", to Oscar's daughter Celine who was in attendance that night.
Returning to play one more song alone in the spotlight, before leaving the NAC stage for the last time, Jones urged the audience to embrace up-and-coming Canadian musicians, passionately relaying how important it is for us not to let talent go to waste.
"So many of them are finding it hard to find work in their field and it can be very discouraging," Jones said. "In the past I have gone to schools to speak to these young men and women about my life and hopefully to inspire them to follow their dreams and continue to create – just as Oscar inspired and encouraged me."
Though the musician admits he is looking forward to his retirement, he will miss traveling across country, from Cape Breton to Victoria, seeing fans and friends along the way.
"I hope that over the years, after having the opportunity to play with so many wonderful musicians, that they will remember me as always being pleasant and enjoyable to work with," Jones says.  "I think probably some of the most important and inspiring moments that I've had is playing with and watching the performances of so many amazing musicians. There are so many wonderful memories."
With a final wave, Jones made his exit. Some of the audience, misty eyed, stood in place as though not wanting to acknowledge that this was, indeed, goodbye. Oscar said his farewell many years ago but, like Oliver Jones, the music will remain long after the farewells have been said and the tears have dried.
As the crowd exited that night, some walked by Peterson's statue, ever the watcher from his spot on the corner, his piano playing somewhere above them in the Ottawa night. Perhaps the drop or two on Oscar's sculpted face are the remains of an earlier shower of rain. Perhaps.
Recommended Articles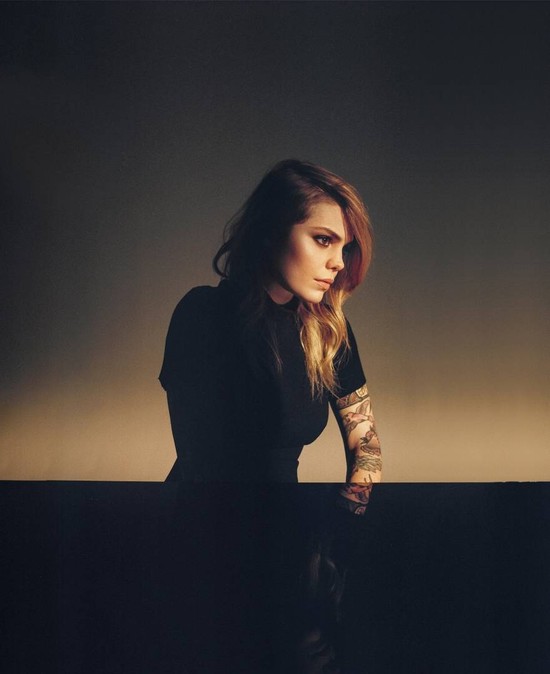 Photo by Etienne St. Denis. Béatrice Martin, better known by her stage name Coeur de pirate, will s...
Read full story
My beloved friend, Irene Mettler, has introduced me to a number of German-speaking filmmakers, one o...
Read full story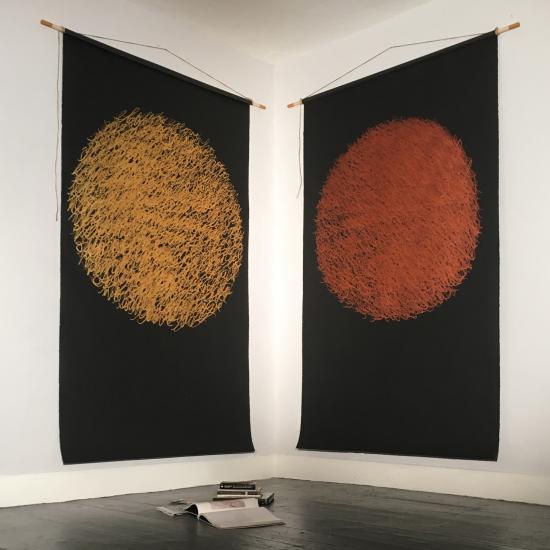 Today, Sarah lives in New York, but recently came back to Ottawa to exhibit her #moonscrolls. Nickie Shobeiry talks to Sarah about her work.
Read full story
Comments (0)
*Please take note that upon submitting your comment the team at OLM will need to verify it before it shows up below.