Politics
A New Stage in Canada-Hungary Relations
A New Stage in Canada-Hungary Relations
There are more than 300,000 Canadians of Hungarian descent living in Canada today. Many of them are musicians, film producers and CEOs, one is even an 87-year-old Nobel Laureate. Hungarian Canadians live all over the country, from the East Coast to the West, and despite their diversity, many of them have one thing in common: the year 1956.
That year, roughly 37,500 Hungarian refugees arrived in Canada, fleeing the Soviet invasion of their country. This wave of migrants was the largest Canada had ever accepted in its short history, and few countries took in more refugees than we did. The success these refugees had in Canada set the precedent for Canada's welcoming of 50,000 Vietnamese refugees two decades later and our current process of accepting Syrian migrants. It has also created a lasting bond between Canada and Hungary.
"Everybody has a connection to Hungarians, through family or friends or colleagues," says Hungarian Ambassador Bálint Ódor, sitting at the conference table in his Metcalfe Street embassy. "1956 is not only a Hungarian history, and a Hungarian story, it's also a Canadian one."
To recognize the 60th anniversary of this exodus, and the partnership it inspired, Ódor and his staff are organizing cultural celebrations across the country. Beginning in September, they hosted a week of events in Montreal, including a Hungarian Film Festival. November 1st they are doing another major event in Halifax's Pier 21, where many of the refugees originally landed.
The commemorations come to Ottawa on October 24th, where the Hungarian Foreign Minister will speak at the Canadian Museum of History.
"From the beginning of September to mid-November there will be events, from Halifax to Vancouver" Ódor says. He says that these commemorations will give Canadians a chance to celebrate and learn more about their common heritage with many Hungarians.
"It's really just to look back and say thank you to Canada and to Hungarian Canadians who made their lives a success here in Canada, thus contributing to a positive image of Hungary," Ódor adds.
These celebrations are a bit of a departure from Ódor's normal role as ambassador. Since he took the position in 2014, he's been focused on strengthening political and economic relations. After his arrival Hungary chaired the international organization named International Holocaust Remembrance Alliance (IHRA). One of the main events of the Embassy's awareness raising activity in Ottawa was a memorable concert where an audience of five hundred could enjoy klezmer music and traditional Hungarian Jewish music.
Opening up trade and tourism in the two countries was also high on the agenda. That following year, he helped establish a direct flight route between Toronto and Budapest. Before that, there were no flights directly connecting Hungary and Canada, or Hungary and North America, for that matter.
"Between two countries geographically far from each other, this is a very important thing," Ódor says. "The diaspora is able to come home and come back…it deepens relations."
On the business side, he is focused on promoting innovation. Canada and Hungary have historically focused their trade on machinery, pharmaceutical trade and medical equipment. In 2012, trade between the two countries totaled $634.4 million, with Canada importing roughly twice what it exported.
Ambassador Ódor wants to improve upon this by creating new relationships centred on research and innovation.
"Hungary has always been a very innovative country," he says. "I think the future between Canada and Hungary is very much in the field of research and development."
The ambassador also plans to spend more time deepening relations in Quebec specifically, where many of the 1956 refugees landed in Canada.
"We want to bring Budapest and Montreal closer," he says.
Budapest's mayor will be opening the Montreal cultural week in September, an event that Ódor hopes will make many Montrealers, and other Canadians, consider visiting Budapest in turn.
Find out more about the cultural celebrations around the country by visiting 1956canada.developmentserver.ca/eventsor BudapestinMontreal.ca.
Recommended Articles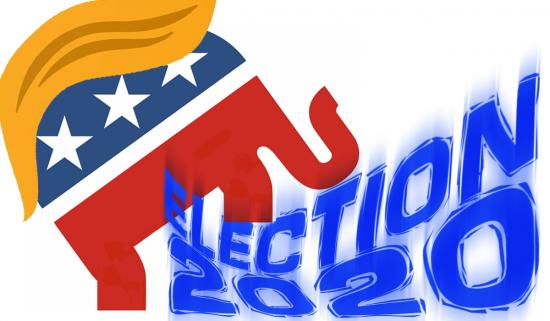 What if the worst happens? What would Canada actually do about such a dire situation on its border? Has any thought been given to how Canada would respond to the collapse of our-once great neighbour?
Read full story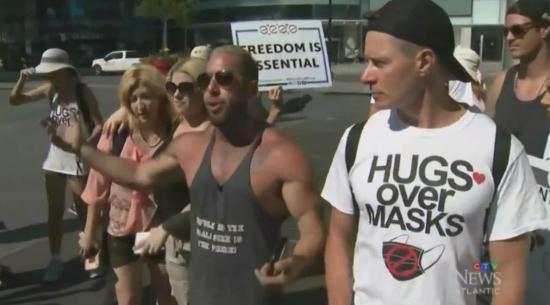 On top of testing the limits of Canadian citizens, Covid-19 has also tested the limits of our political ideologies and fundamental beliefs.
Read full story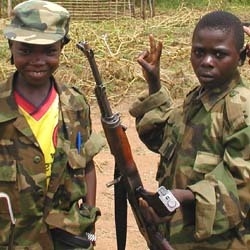 When you look deep into a child's eyes, you can see their complete trust in the world and their vu...
Read full story
Comments (0)
*Please take note that upon submitting your comment the team at OLM will need to verify it before it shows up below.