Music
Album Reviews: Silk Sonic, Zaz, Beach House
Album Reviews: Silk Sonic, Zaz, Beach House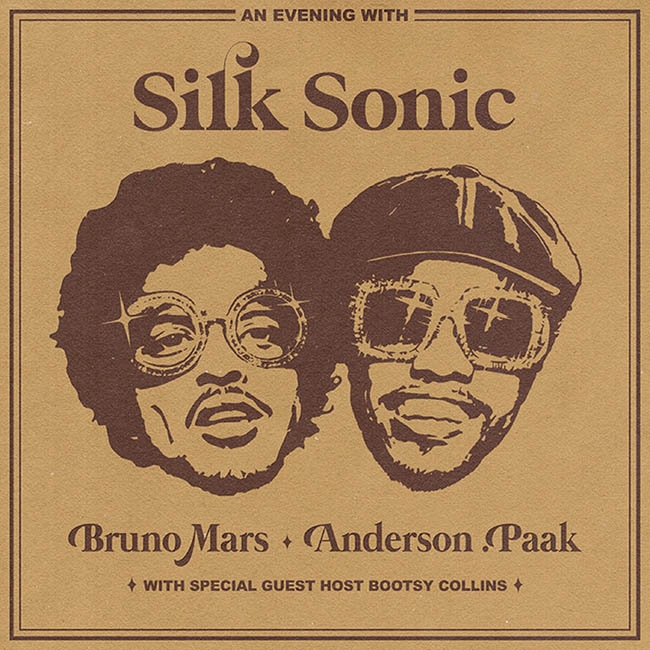 Silk Sonic – An Evening with Silk Sonic
(Oxnard, CA/Honolulu, HI)
Bruno Mars and Anderson .Paak decided to make a loving soul/R&B throwback record, and somehow made a lost classic we never knew we needed. Smooth, punchy and often just cheeky enough to be fun, this pushes all the right buttons for those that need a bit of classic 70s cheese that is produced to the nines. While the initial hooks of "Leave the Door Open" will catch you right away, it's all those little guitar slides, the ringing bells, and the booming late solo vocals that go into the stratosphere that seal the deal. With the silly lines of Bootsy Collins and the grooves of Thundercat in tow, "After Last Night" is a hilarious but suave riff on a pillow talk track, with the pop sensibilities of both Mars and .Paak at full power, with more hooks than you know what to do with. There's a sublime cruising tone to "Smokin Out the Window," but it's all those great cut-in breaks that .Paak uses to accent how broken his love is that make the otherwise cheesy chorus all the more memorable and contrasting. While "Skate" certainly has bounce to it, "777" has an innate funk-meets-punk take to the duo's styles, and makes for a perfect party track that has enough bite in its sound to play to .Paak's fans the most.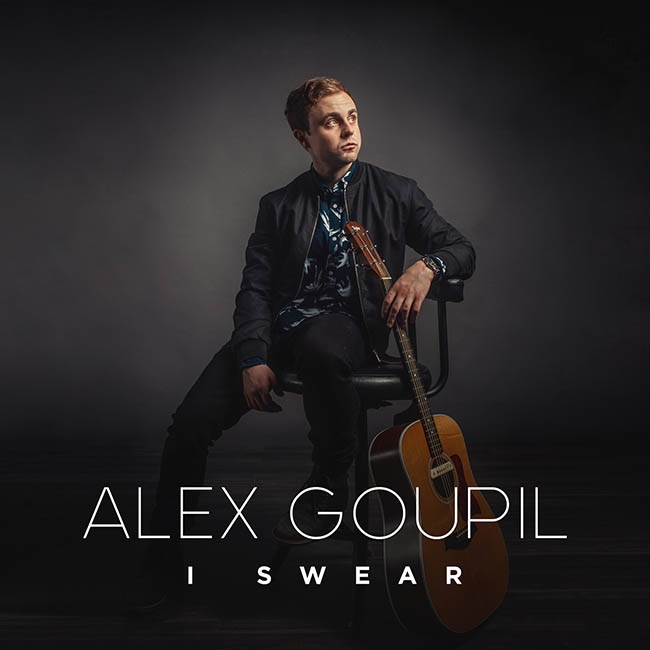 Alex Goupil – I Swear
(Single)
(Ottawa/London, U.K.)
As a sad but playful inversion on many love song tropes, Alex Goupil can easily lull you into thinking his track is welcoming a partner in at times. While it's definitely got a gripping sound to it, the strength is the lyrics here as Goupil takes the morose aesthetic and shows a sense of self-confidence, growth and stability rather than wallowing. Goupil offers a borderline sneaky pop bridge near the finale of his track however which shows the most promise for his potential and range with so many great melodic moments and overall production layering in this space that show him learning from the most stripped-down vocalists to the pop fusion of bands like Paramore.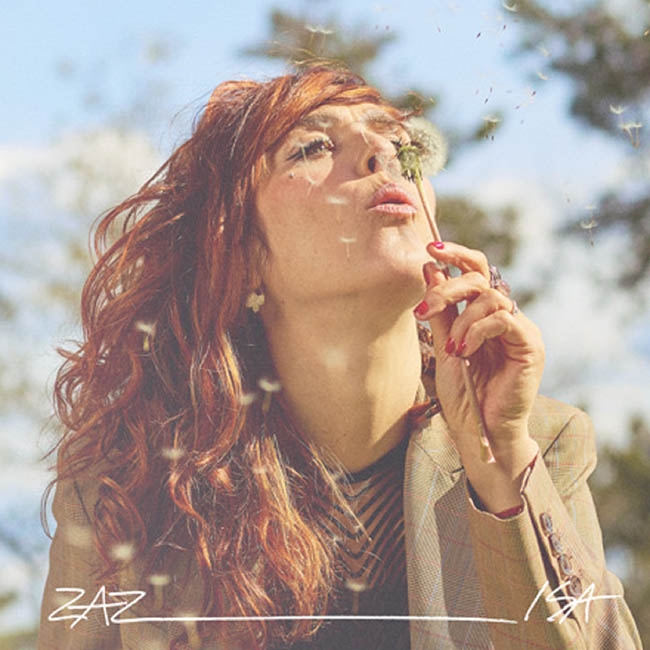 Zaz –
Isa
(Tours, France)
As a pop singer that can always weave in the quirks and colours of gypsy jazz into pop, Zaz is eternally a joy. Whether leaning into a full-blown ballad or more swing, the oddly specific arrangements of Zaz's music elevate even the most familiar pop. Seemingly continuing the musical conversation between her and Jain, "Imagine" shines with its funky guitars, and becomes unforgettable in its weird pianos, string instrumentations and the unusual vocal affections Zaz adds to the mix. The distraught ballad of "À Perte de Rue" can feel Bond-like at times, but also dripping with a European street sound thanks to ringing string notes that play throughout. The oppressive delivery of "Le Jardin des Larmes" is almost unbearable, but shows a maturity and willingness to explore darkness that show Zaz at her most ambitious emotionally. And with "Et Le Reste" there's a sense of self-awareness and certainty that makes the simple piano lines feel stoic and chilling, in the way that Zaz can sound sad, yet able to accept where she is.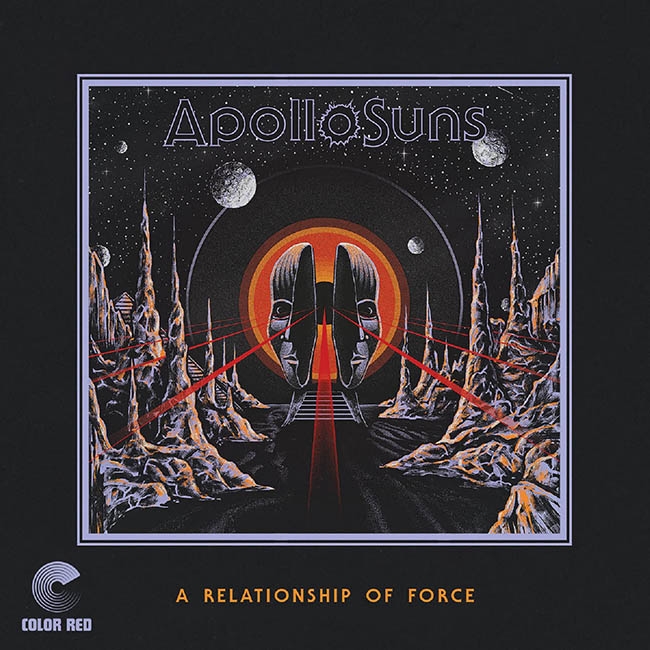 Apollo Suns – A Relationship of Force
(Winnipeg)
With a sound that rides that vicious edge of funk and the unpredictability of bombastic jazz, Apollo Suns keep punch in their latest EP. "Silver Gloves" roars right out the great with a flurry of horns and riffs, offering a track reminiscent of much Japanese jazz rock and particularly at times calling to both the "Cowboy Bebop" theme and at least one "JoJo's Bizarre Adventure" song. Even the more sunny and slow feels of "Changes" keeps that fun as it leans so hard into its rhythm and keys that it ends up hypnotizing you in its circling licks. The only track that really goes into a low, low, low energy is "Lake Country" and the soul it brings out of its guitars and the way it tumbles down through moments with the horns just transcends where you think it will go. The rush of "So Long Ethan" sets a fiery blaze in the back-half of the EP, with the brass taking a focal point here, as they veer like a race car and often go into these totally ballistic runs that will blow you away.
Beach House –
Once Twice Melody: Chapter One
(Baltimore, MD)
Beach House went from sheer iconic craft on Bloom to multiple great but ultimately similar meditations on their aesthetic before 2018's totally reinvented sound on 7. With that spirit to completely renew their creative juices, the sectional offerings (ie EP-like break-outs) of their latest record offer a glimpse of Beach House as a vintage, cinematic and utterly magical version of their former selves, experimenting through the worlds of synths as a band that redefines themselves as wizards of sound. The retro feel of "Once Twice Melody" lets its folk round chants feel eerie, and the whole track's electronic feeling gets oddly witch-like at times. The ethereal and goth tones of "Superstar" aches with death and gloom, subduing the immenseness the band usually goes for to let the melodies really pound through and their mastery over tones and layers paint the world instead of the whole experience. There's an instant David Lynch overtone to "Pink Funeral" with Phantogram-like beats, all mixed in with Beach House's classic organs for a menacing slow-burn track that often feels epic yet fearful. The way every bass note, swirling bell, string and stacked harmony intertwines here is simply magic, and the lyrical punch is poetry in its most enigmatic and fascinating. Even playing to more classic tones of the band, "Through Me" focuses it through pronounced moments, and sees the wonder of its growing feedback and synth swirls to create a lush soundscape that totally disintegrates in its back-half.
Recommended Articles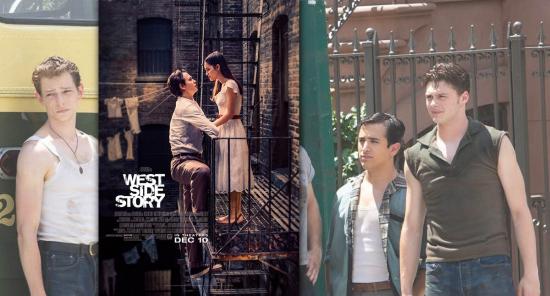 You wouldn't know that Spielberg hasn't directed a musical before, he did the source material very proud.
Read full story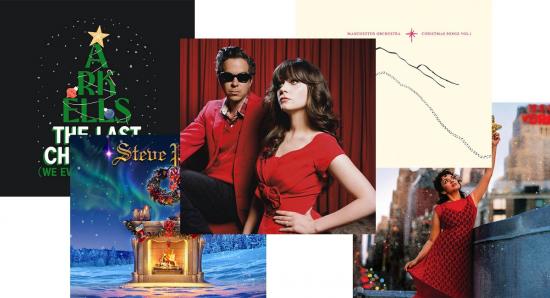 Five holiday albums to help you get into the spirit of the season!
Read full story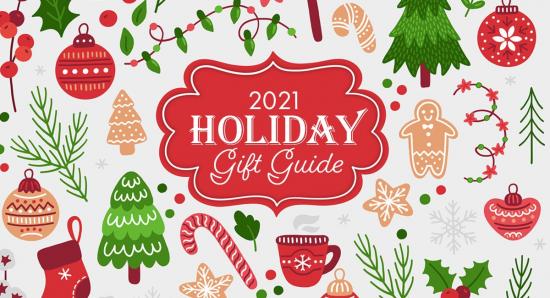 The holidays are fast approaching. OLM's gift guide will help you find the perfect present for everyone on your list!
Read full story
Comments (0)
*Please take note that upon submitting your comment the team at OLM will need to verify it before it shows up below.