Education Series: Reaching Higher
Alyson Reid-Larade: A teacher with a passion for education
Alyson Reid-Larade never thought she would become a teacher. In fact, if someone would have told her when she was a teenager that she would end up dedicating her life to teaching, she wouldn't have believed them. "If anybody told me back then that I would become [a teacher] I just would have laughed," she says, even though teaching has now been her passion for 21 years.
Reid-Larade began her professional career as a kinesiologist in Toronto. She was always fascinated by the brain and body and therefore kinesiology seemed like the perfect fit. However, teaching slowly began to trickle into her life without her even realizing it. As part of her job she used to educate adults with sports or motor vehicle accident injuries about the healing process and how the pain cycle worked. "They were always telling me about how I was really good at explaining how their body functioned and healed," she says.
After a couple of years working as a kinesiologist, Reid-Larade reached a crossroads. She was either going to continue in the healthcare field and become a chiropractor or a physiotherapist or try her hand at teaching. On a whim she decided to apply to all three programs. "I made a little deal with fate that I needed to go where I was meant to be," she says "I said I will accept the first one and if I don't get into any of them I am creating a backpacking trip to Europe."
Within a few weeks she received her acceptance into teacher's college in Ottawa. She accepted on the spot and never looked back. She did all her practicums in the Ottawa area and ended up teaching high school science, biology and physical education at St. Peter High School in Orleans for 14 years. Seven years ago she moved to St. Francis Xavier High School in Riverside South where she continued to teach sciences, as well as outdoor education and health for life. For the past three years she has also been working in special education. "I wanted to be able to work more closely with the students who struggle with school and struggle with the learning process," she says. "[I want to] help them to find their strengths."
Reid-Larade is very passionate about promoting both mental and physical health for her students. She loves nature and has taken many students on overnight camping trips. She has even taken school groups to Costa Rica three times. "I think negative stress is an indoor illness and when kids are given the opportunity to challenge themselves outside, they grow in all sorts of wonderful ways," she says.

Reid-Larade didn't leave her interest in the human brain behind when she started teaching and has been studying neuroscience online with the Neufeld Institute for many years. She often uses her knowledge about the human brain in her work. She is passionate about getting students, parents and other teachers to understand the teenage brain and what might stop them from fully engaging at school. She wants to help educators and parents see a different side of teenage behaviour so they can respond effectively and aid with the learning process. She also wants teenagers to understand how their brain is developing and that there isn't anything wrong with them when they can't seem to shut off their busy thoughts. "When I talk about this kind of stuff it's amazing," she says. "I could have a crowd of 200 students in front of me and you could hear a pin drop."
Mental health is something Reid-Larade talks about regularly with her students and she has even written a book on self-esteem called How To Be Your Own Hero: A Teenager's Toolkit for Building Self-Esteem. The book focuses on the way self-esteem affects decision making regarding drugs and alcohol, relationships and sexuality, nutrition and personal safety. "It's a lot of what is going on inside that is driving what we are seeing on the outside," she says. Reid-Larade also has a website and blog where she writes about education, self-esteem and teenage mental health.
Reid-Larade says that throughout her teaching career she has learned the value of the student-teacher connection and how it is even more important than simply focusing on the curriculum. "The curriculum is important, but it doesn't need to be a constant struggle to deliver it. If you've connected with [the students] and you're passionate about your subject they can't help but be passionate, about learning it too." she says. "That is something I have watched over the years and it still excites me every time I see it."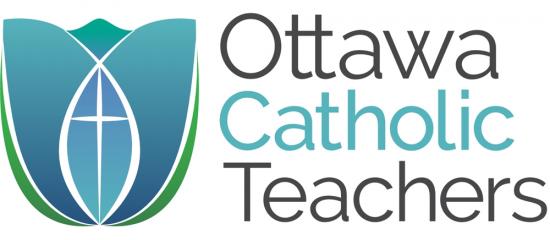 Reid-Larade is adamant she is just one of many amazing teachers that are making a difference in students' lives every day. She also believes that teenagers are wonderful and often don't get the credit they deserve. "Teenagers are an amazing group of citizens," she says. "They're looking for guidance, looking for assistance and looking for role models." Reid-Larade says she sees teachers stepping up to the task daily, making a significant impact in the lives of their students. "I am inspired by the people I work with every day and I hope to do the same for them."
Recommended Articles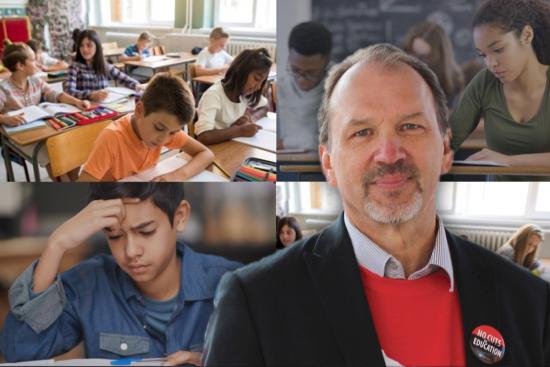 Despite all the challenges the Ontario public education system has faced this year it is still regarded as one of the best in the world.
Read full story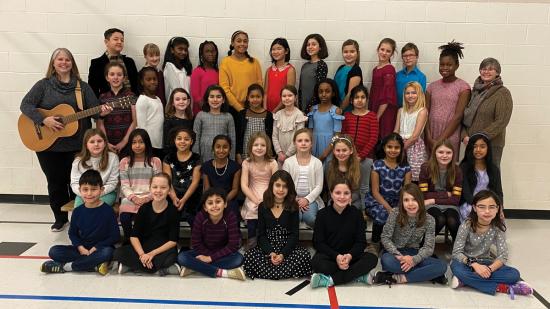 It's not every day you meet a music/math polymath, but some lucky kids at St. Martin de Porres Catholic Elementary School in Kanata get to meet one every school day.
Read full story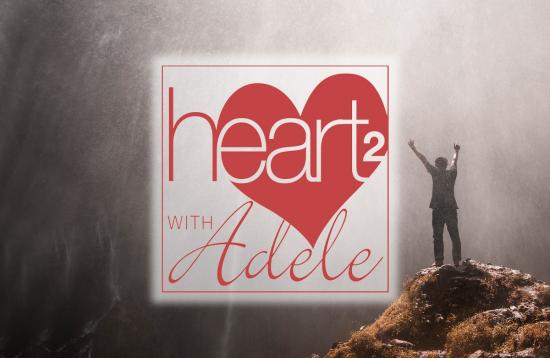 My son is in grade 11 and has zero idea about what he wants to do after high school . . . I'm freaking out!
Read full story
Comments (0)
*Please take note that upon submitting your comment the team at OLM will need to verify it before it shows up below.