Top Stories
Argyle Associates organizes premier education event for hundreds of dental professionals
Argyle Associates organizes premier education event for hundreds of dental professionals
Technology, like in most industries in the world, is having an impact on how dental professionals conduct their services for the betterment of their clients or in the case of Argyle Associates, their patient service care.
Each year, Argyle Associates welcome dental practitioners, hygienists and staff to an informative event and this year's focus is on the technological innovations in surgery and dentistry.
Argyle Associates Oral & Maxillofacial Surgeons is one of the largest, most established groups of its kind in Canada, with four locations in Ottawa and seven surgeons many of whom also teach at universities and perform procedures at the major hospitals in the capital. For over 40 years, Argyle Associates have provided the complete scope of oral and maxillofacial procedures to patients from the Eastern Ontario region.
On November 1, 2019, they will present their 31st annual Education Day at the Ottawa Conference and Event Centre where attendees will be immersed in a comprehensive curriculum of topics such as using non-invasive, laser imaging to detect caries, robotic surgery, the next generation of tissue scanners, digital smile design and much more!
"Our surgeons and management team are always researching new and valuable content to present to our referring dental colleagues and the greater dental community," Aaron McFarlane, Director of Business Development. "Each year, we explore different topics that will enhance and empower the dental community to lead successful and prosperous dental practices."
This year's outstanding group of presenters include Dr. Stephen Abrams, Dr. Marta Kersten-Oertel and Dr. Peggy Bown."These three presenters all are leading experts in their prospective fields," says McFarlane. "They come highly regarded as great speakers with an innovative element to contribute to the dental industry."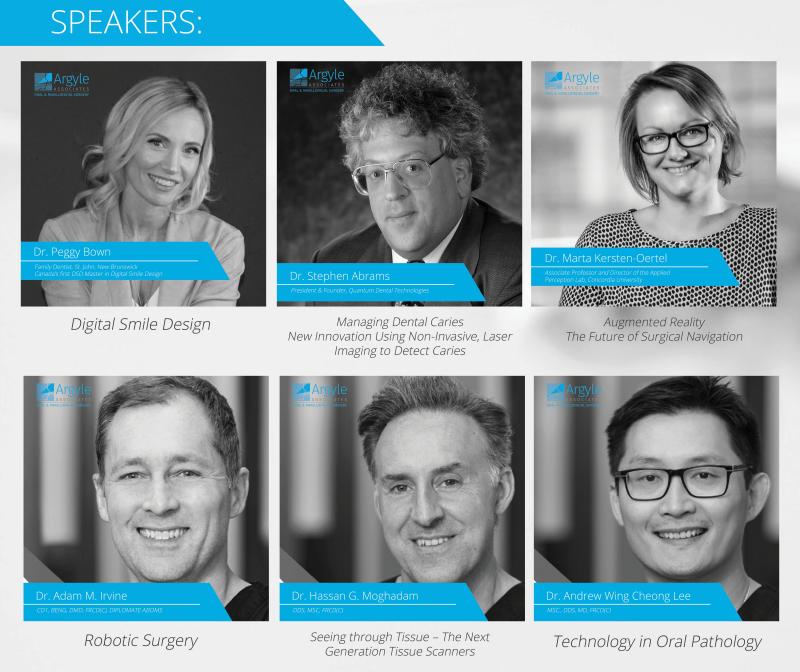 Dr. Stephen Abrams is a general dental practitioner with over 37 years of clinical experience. An active member in the dental community, he is a member of the Academy of Dentistry International, International College of Dentists, Ontario Dental Association and ACCERTA Claim Corporation. As part of his contribution to the advancement of the technology in the industry, Dr. Abrams founded Quantum Dental Technologies in 2006 to introduce The Canary System, a precise, low-powered, laser-based instrument with an integrated intraoral camera that detects the presence of cracks and caries (tooth decay) before they are large enough to appear on dental X-rays.
Dr. Marta Kersten-Oertel is an Associate Professor and Director of the Applied Perception Lab at Concordia University. Her research has been published in various journals including the European Journal of Operational Research, the International Journal of Computer Assisted Radiology and Surgery, the Medical Image Analysis and more. Dr. Kersten-Oertel's research revolves around the impact of augmented reality visualization for particular surgical tasks.
Dr. Peggy Bown is a well-known and respected family dentist within the greater Saint John area with 17 years of experience. Since opening her own, fully digital dental practice in 2015, Dr. Bown continues to push the boundaries within her field. In 2017, she became Canada's first Digital Smile Design Master, a unique systematic approach that carefully analyzes one's facial and dental proportions to create a naturally beautiful smile. When she is not busy embracing new technologies for her clinic, she serves on the Humble Smile Foundation, a world non-profit organization.
Argyle Associates was very pleased with the overwhelming response from the dental community at last year's event, with over 250 dentists, specialists and auxiliary staff present. This year, they expect 300 professionals in attendance.
New this year, is an upscale business social that will be taking place after the education day inside a VIP Suite at the Courtyard by Marriot.
This year's sponsors include: Nobel Biocare, Palladium Insurance, Classic Dental Lab , Watersedge Dental, EasyMarkit, Crest Oral B, Sunstar Gum, 123Dentist*, Germiphene, Dentalcorp, Investor's Group, BMO, Hansamed, Welch LLP, Patterson, 3M, TD, Microdental, Surgical Room.
To learn more about the Argyle Associates and their commitment to furthering the dental industry through informative and engaging events visit https://argyleassociates.com/.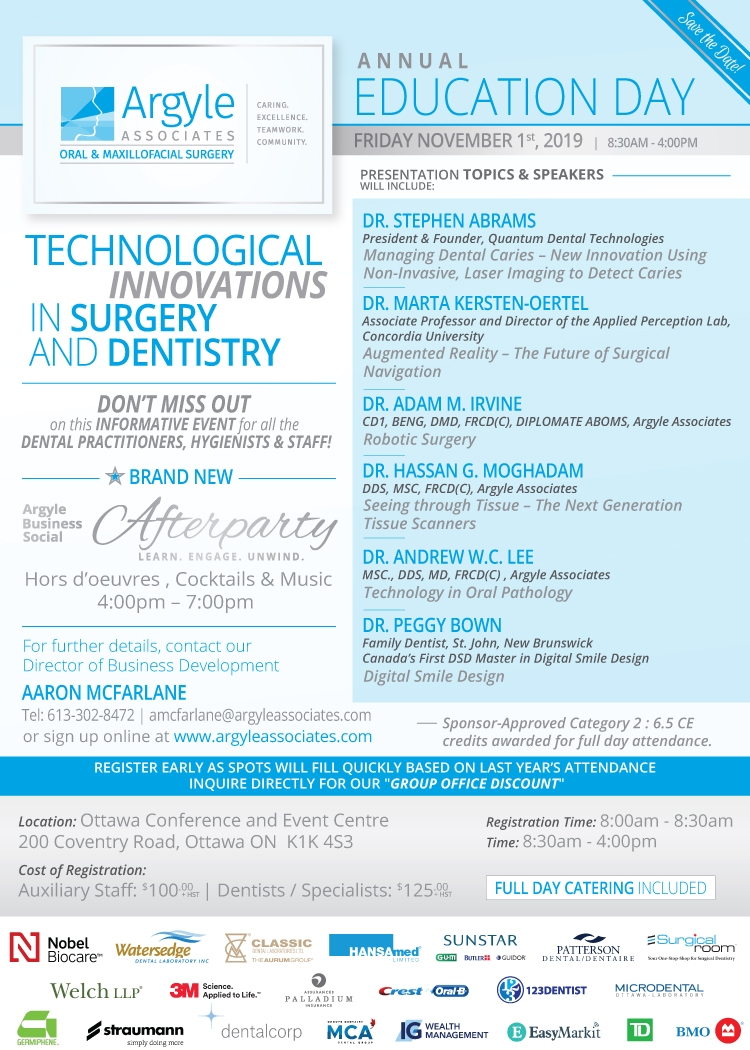 Recommended Articles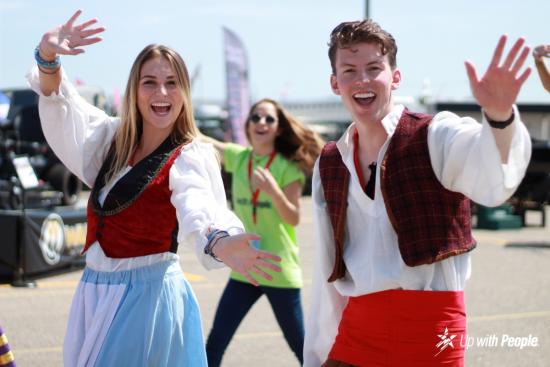 The live two-hour performance is a dynamic blend of featured soloists, full cast production numbers, fast-moving choreography and colorful costumes.
Read full story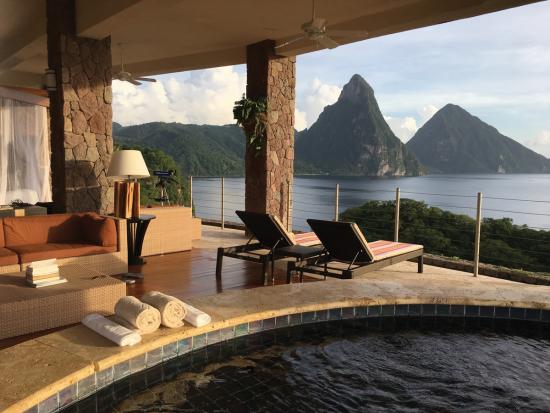 An architect's love for jade and passion for his craft combined to create a one-of-a-kind paradise that will have you fall in love with Saint Lucia.
Read full story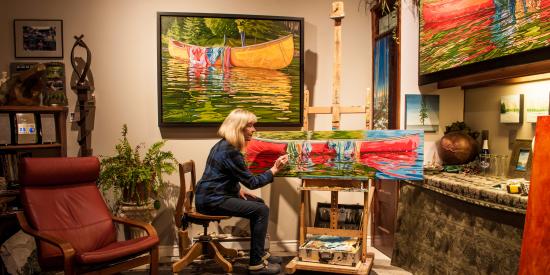 Janet K. MacKay's new series of paintings will warm your heart and enliven your soul while maintaining a PG rating.
Read full story
Comments (0)
*Please take note that upon submitting your comment the team at OLM will need to verify it before it shows up below.