Food & Wine
Best of Chinatown: Yangtze Dining Lounge's elevated Chinese classics
Best of Chinatown: Yangtze Dining Lounge's elevated Chinese classics
The Yangtze Dining Lounge is a staple of the restaurant scene in Ottawa's Chinatown. Yangtze has treated its customers to the highest quality service and authentic Szechuan and Cantonese cuisine since opening in its iconic building at 700 Somerset in 1982. With a long menu and plenty to choose from, there is always something new to try at the Yangtze Dining Lounge.
During my visit, I met friendly staff on the stairs to pick up some of the restaurants most popular dishes. I walked home down Somerset as the sun set and traffic backed up under Chinatown's iconic archway with the heavenly, savoury smell rising from the dishes of delicious takeout in my arms.
Upon unpacking, I was greeted with a beautiful selection of classic Chinese food elevated to a new level of high quality food. My personal favourite were the giant, deliciously crunchy spring rolls stuffed with cabbage and vermicelli and still steaming hot after a long walk home. The savoury pork potstickers were nearly as good, with a perfect pan-fried exterior and meaty, tasty interior.
Finally, the fried shrimp balls were noticeably high quality. A far cry from the artificial, disturbingly uniform fried dough ball I used to understand as a staple of Chinese takeout, the fried shrimp balls had big, fluffy breading and careful attention to taste and texture in the stuffing.
Then, the Shrimp Shui Mai, available on Yangtze's All Day Dim Sum menu, were also delectable. Featuring a mixture of whole shrimp pieces and light seasoning wrapped in translucent, sticky steamed dim sum wrapper, the classic dish bears the mark of the Yangtze Dining Lounge's 35 years of experience with it.
Yangtze only offers its full selection of dim sum on the weekends, where any filling you could possibly imagine is wrapped into steamed pockets of sticky goodness. On weekdays, only their more popular varieties are available, though the selection is still large enough to be mildly intimidating—though I wouldn't worry. It would be very hard indeed to go wrong with any kind of Yangtze's dim sum. It is what the restaurant is known for, and it is so for good reason.
Topping everything off was a dish of fried noodles with fresh shards of green and white onion with a mild, savoury sauce that could be dressed with any of the different sauces (soy, hot sauce, sweet and sour, or plum) that arrived along with my assortment of dishes. I opt for simple soy and hot sauce mixture, but packaged sepately like this it is all too easy to customize everything to your own taste.
Proportions are very good, and can be quite sizeable depending on the dish ordered. Prices are reasonable, particularly for dim sum dishes, though rise with the rarity of the dish in question. I would highly suggest gathering with your bubble and ordering a selection of different options from their weekend dim sum menu to try a little bit of everything.
Yangtze Dining Lounge has had decades to perfect their craft and perfect it, I believe, they nearly have. Their Cantonese and Szechuan dishes are elevated to a far higher standard than typical Chinese takeout. Even so, they do not shirk popular classics like the big, beautiful giant spring roll (which I cannot recommend highly enough, should you make Yangtze your next takeout destination) or fried shrimp ball, and apply their attention to detail and care for quality to everything they make, from dim sum to noodles and everything in between.
Recommended Articles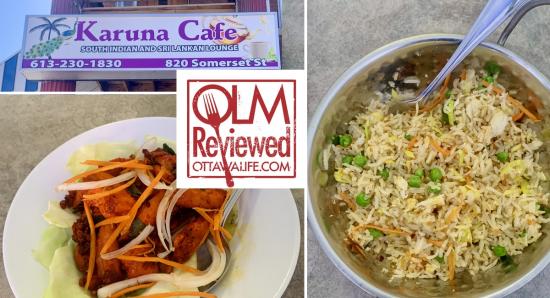 Karuna Cafe serves perfect proportions for one at some very reasonable prices.
Read full story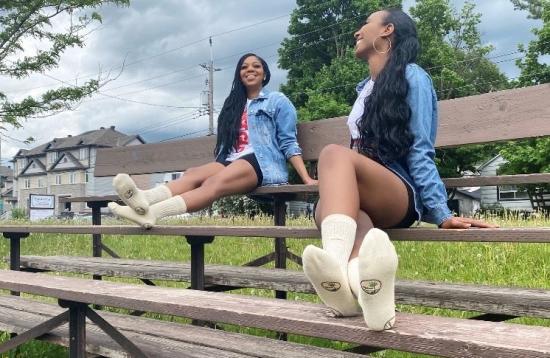 Local musician and businessman Karl Acelin has been interested in the power of hemp for over 15 years, this inspired him to launch Boxhim.
Read full story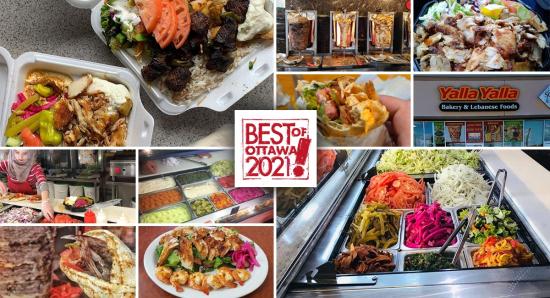 After over 20-years writing about life in Ottawa, we think we have a pretty good idea of the best of what this city has to offer. Check, share and discuss #OLMBest every week!
Read full story
Comments (0)
*Please take note that upon submitting your comment the team at OLM will need to verify it before it shows up below.