Book Review: I Have Something to Tell You
I Have Something to Tell You • A Memoir
By Natalie Appleton
314 pages • ISBN 978-1775004400
---
Natalie Appleton's I Have Something to Tell You is a lyrical, illuminating, funny and frank account of contemporary twenties angst –from the Canadian Prairies to Southeast Asia.
When The New York Times's "Modern Love" section ran Natalie Appleton's passionate account of narrowly avoiding a proposal from her small-town Alberta boyfriend, only to move to Thailand, where she met and later married a man from Medicine Hat, readers wrote to ask Appleton where they could find her book.
Now, with the debut of her literary memoir I have Something to Tell You, Appleton is pleased to finally have an answer for those readers.
In I Have Something to Tell You, a twenty-something-year-old Natalie Appleton discovers she doesn't want to settle for sevens, and starts over. Approaching Christmas and a proposal from her long-time boyfriend, she abandons her life in small-town Alberta and departs for Bangkok.
Along the way, with startling illumination, honesty and humour, Appleton unpacks the past that caused her to flee: cheating hearts, small-town suffocation, a tattered family and a genetic disposition to madness. In Thailand, Appleton kills an albino gecko, crawls into bed with a lamp seller and almost calls off her quest when she´s nearly attacked. And then, at a grimy guesthouse one year after arriving in Bangkok, everything changes.
Appleton took tonal inspiration from The Alchemist and Bridget Jones's Diary when writing the book. "My voice is definitely candid, and I happen to be a bit of Klutz, so that helps lighten those moments when my melodramatic 22-year-old self is trying to figure out what the heck I'm supposed to with my life, and is looking for clues from the universe," she says.
Appleton's writing career began in journalism, working at newspapers across western Canada and later freelancing for national publications. She started writing I Have Something to Tell You during her studies in Creative Writing at City, University London (UK). An esteemed writer of multiple genres, Appleton won Prairie Fire's Banff Centre Bliss Carman Poetry Award in 2016 was longlisted for the CBC Creative Non-fiction Contest.
Perhaps due to influences from Appleton's poetry and fiction, I Have Something to Tell You is a lyrical approach to memoir, filled with evocative imaginary, and poetic language. A vulnerable exploration of the meaning of love, family, home, and the magic of the universe, Appleton offers captivating window into two dramatically different worlds: the-oil-patch-laden Prairies, and resplendent Thailand.
"Whatever the reader's age, wherever they grew up, I hope they'll relate to the feeling of being afraid to leave –whether it's a crummy partner, town or job," says Appleton. "Or at the very least, if they've ever wondered, what if?"
Recommended Articles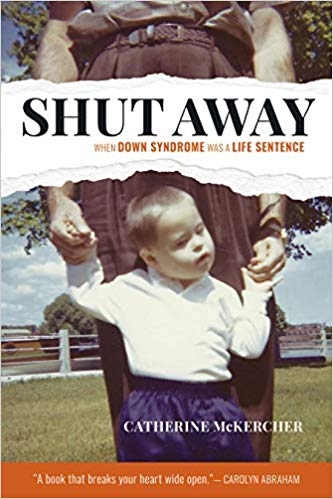 "How many brothers and sisters do you have?" It was one of the first questions kids asked each other when Catherine McKercher was a child. She never knew how to answer it.
Read full story
Are you one of those who think that animals can feel love, empathy, gratitude, fear, and compassion? Rather, do you think that animals are there for our fun and services without any awareness concerning the world that surrounds them?
Read full story
Could it be that Canada is not immune to the forces of populism, social fracture, and backlash that have afflicted other parts of the world?
Read full story
Comments (0)
*Please take note that upon submitting your comment the team at OLM will need to verify it before it shows up below.