Politics
Boosting mayoral power in Ottawa is a good thing.
Boosting mayoral power in Ottawa is a good thing.
The one word that best describes how most Ontario citizens view municipal politics is apathy. The 2018 elections in Toronto and Ottawa saw voter turnout rates of 40 per cent and 42 per cent, respectively.
Comments on online social platforms make it apparent that many citizens who comment on municipal politics have less of an idea of how the political system at the municipal level work than they might think.
In Ottawa, anger is often directed at the mayor for not fixing issues like policing, transit, and public projects. Social media criticism often includes, "why doesn't the mayor just do this."
The reason why municipalities often get stuck in gridlock is quite simple. City mayors in Ontario hold no executive powers and are essentially councillors with the added job of being speakers of the chamber and the convenors of meetings.
Watching Jim Watson in Council chambers makes it clear that the mayor's role is more akin to that of the chamber's speaker, with the added responsibility of being the moral voice of the citizens who voted for him as mayor. Watson often encourages Council to vote for motions, but he cannot force them through nor veto or oppose legislation that other members of Council want to be passed. During a crisis, this makes the mayor less able to ram through needed actions such as forcing police actions, diverting funding, ordering investigations, and supporting projects development such as housing.
Unlike the prime minister or the premier, who have legislative and executive power, the mayor needs to get the support of the Council.
The Ford government is proposing new powers for the mayors of Toronto and Ottawa. Ford explained the current mayoral power to Global News: "They're accountable for everything, but they have the same single vote as a single councillor." Premier Ford knows the struggle of getting municipal work done better than most at the provincial or federal level.
When his brother, Rob Ford, was elected mayor of Toronto in 2010, the younger Ford had a clear mandate in an election with forty mayoral candidates, including George Smitherman, Joe Pantalone, Sarah Thompson, and Rocco Rossi. Ford took 47 per cent of the vote, far more than the Federal Liberals have ever been able to garner with Prime Minister Justin Trudeau at the helm. Despite this, Rob Ford could not push ahead with the mandate that the citizens of Toronto granted him.
In Ottawa, Jim Watson has been luckier. At times, about two-thirds of the Council generally supported the mayor. However, obstruction and gridlock have plagued the 2018-2022 Council, with certain councillors such as Shawn Menard or Diane Deans being serial no voters to any legislation that Mayor Watson proposed.
When trying to complete large projects, Council was often held up by councillors attempting to insert, at times ridiculous, changes to motions into infrastructure projects like incorporating affordable housing into luxury housing developments at Lansdowne Park. Given that socialized housing often comes with extensive issues, including mental health and drug abuse, this is not a policy that should be pursued in a business and tourism area of the city. Yet, because of the ideological bent of some inner city councillors, the mayor has to placate or compromise with councillors often elected with less than 10,000 total votes. The mayor had an overwhelming mandate with 71 per cent of the total vote city-wide or 170,000 votes. The current system has been disastrous for Ottawa, as the ideologically driven councillors can deride city-wide plans.
Doug Ford cut his political teeth on Toronto City Council and understands the inner workings of governing a large city better than most. What he is proposing is not anti-democratic. The mayor will be given a veto that two-thirds of councillors can vote to overturn.
Currently, two-thirds of councillors generally vote in favour of Watson-backed policy, but when a new mayor is elected in the fall, there will be gridlock at the city council. The race is already shaping up as contentious. Ironically, no matter which front-runner, Catherine McKenney or Mark Sutcliffe, get the job, they will likely need the power to shape Ottawa in their vision, yet both have come out against the idea.
Councillor Carol Anne Meehan tweeted, "Giving big city mayors more power, as proposed by @DougPremier, would not serve democracy. As a councillor who has fought to be a voice for residents, my vote was often defeated by the mayor's team. Councillors need more power, not just the mayor." The irony is that the same citizens overwhelmingly voted for Watson in 2018.
Comments from former Toronto Mayor David Miller about the expansion of mayoral powers were also ironic. Miller Tweeted, "I always said, "You don't need a strong mayor system, you need a strong Mayor,"a statement which has stood the test of time."
National Post columnist Chris Selley pointed out that David Miller was a proponent of more substantial mayoral power at certain times and likely would have benefited from them during the 2009 Toronto garbage collection strike.
The new measures being floated by Doug Ford will help municipalities get things done in a timely matter. It will force Council to work together, whether in support of an issue or to get the two-thirds majority to overturn a veto, and it will stop radical councillors from holding up council time.
Giving executive powers to the mayors of Ontario's two largest cities will benefit the municipal system.
Recommended Articles
His recent announcement made a big splash in the local news and was met with great enthusiasm by the local business community and many community groups.
Read full story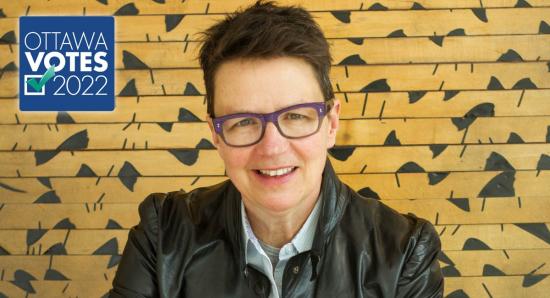 "I also think I have well-rounded knowledge of the city and what it takes to make it a better place." —
Ward 14 Councillor and mayoral candidate Catherine McKenney
Read full story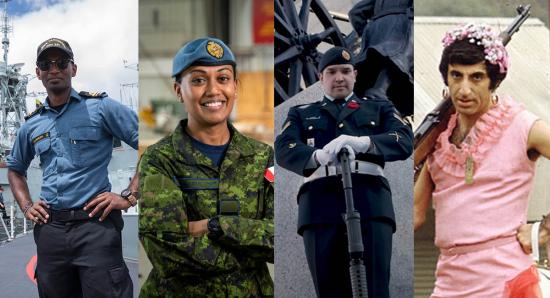 Sartorial change is in the air again in the Canadian Armed Forces. . . One wonders: will we see an uptick in recruiting under these new rules? That seems doubtful.
Read full story
Comments (0)
*Please take note that upon submitting your comment the team at OLM will need to verify it before it shows up below.