Good Reads
Canada-Kazakhstan Bilateral Relations Flourish
Canada-Kazakhstan Bilateral Relations Flourish
Kazakhstan and Canada established diplomatic relations in 1992. The 20th anniversary of this historic event saw a significant strengthening of bilateral cooperation between the two countries in 2012, through highlevel exchanges, inter-parliamentary contacts and enhanced trade and economic ties. Bilateral relations continued to flourish in 2013.
Canada's Agri-Food Minister Gerry Ritz made a return visit to Kazakhstan in May, meeting with Prime Minister Serik Akhmetov in Kazakhstan's capital city of Astana to discuss opportunities to further strengthen cooperation and bilateral business ties.
Last fall, Kazakhstan's Baiserke Agro Company signed a $3-million contract with Friesvale Farms International Company of Woodstock, Ontario, for the supply of live cattle. This agreement is expected to promote a longterm business partnership between the two countries. Each year, more companies from Kazakhstan participate in business forums and fairs hosted by Canada, including Alberta's Farmfair International, which was attended by representatives of several Kazakh companies, including KazBeef, Miras and KazCanAgro. Kazakhstan and Canada are consistently broadening and deepening their partnership in agriculture.
The oil and gas industry continues to play a significant role in Kazakh- Canadian relations. The two countries are intent on expanding the successful partnership that has resulted in sales to Canada of Kazakh oil amounting to $3 billion in 2013 and the active participation of companies from Alberta, British Columbia and Ontario in the delivery of equipment and the provision of services to Kazakhstan's oil and gas sector. (For example, Calgary-based Condor Petroleum Inc. has invested $200 million in the development of several oilfields, using advanced technology.)
Kazakhstan's Minister of Oil and Gas, Uzakbai Karabalin, visited Calgary in October. His delegation included KazEnergy Association Vice-Chairman Jambulat Sarsenov; and Kayrgeldy Kabyldin, the General Director of KazTransOil JSC. Canada's experience with the oil sands is attracting a great deal of attention in Kazakhstan, especially with regard to the oil and gas industry's implementation of environment-friendly technologies and sustainability measures. Karabalin attended a presentation on the province's oil sands and expressed his intention to visit Alberta's oil sands region in the near future. As well, many opportunities exist for cooperation between Kazakhstan and Canada in developing offshore oil and gas fields, such as the Kashagan offshore reserve in the Caspian Sea.
Kazakhstan and Alberta enjoy mutually-beneficial partnerships in many sectors, including agriculture, oil and gas, and education – three fields which are inter-related. This was confirmed when Karabalin visited the Southern Alberta Institute of Technology – also called SAIT Polytechnic – that was chosen as a strategic partner in the development of APEC Petrotechnic, the Interregional Professional Training and Retraining Centre in the oil and gas sector in western Kazakhstan. By 2017, it will be an established independent institution modeled after SAIT and its graduates will receive diplomas according to Canadian standards.
Other high-level visits are taking place between the leadership of Alberta and Kazakhstan. In 2013, Kazakhstan's Deputy Prime Minister Erbol Orynbayev and Minister of Agriculture Asylzhan Mamytbekov visited Alberta, while two delegations from Alberta visited Kazakhstan; one delegation was led by the province's Minister of Agriculture and Rural Development Verlyn Olson.
Kazakhstan clearly sees the leading role that provincial governments play in broadening economic and investment ties. Thus, Kazakhstan recognizes the importance of engaging them on business, education and health care, among other fields and disciplines.
Such is the case with Saskatchewan's agriculture and uranium industries: Cameco Corporation is Kazakhstan's leading partner in the uranium sector. Canada and Kazakhstan are major players in global nuclear energy. In October, for the first time, Kazakhstan served as the venue for the meeting of Cameco's Board of Directors. This reflects the importance that the two parties attach to bilateral partnership in the nuclear industry. Due to the constant growth in demand for energy and the availability of significant uranium reserves, Kazakhstan has decided to build a nuclear plant on its territory. Various technology options for construction of the plant are now being considered, including the CANDU (CANada Deuterium Uranium) reactor.
Manitoba is another key provincial partner, having exported over $80 million in agricultural and grainhandling equipment to Kazakhstan during 2009-2012. Overall, Kazakhstan is Manitoba's fifth largest export market, behind the U.S., Russia, Australia and Brazil.
In 2013, Kazakhstan and Canada continued their discussions on finalizing the Foreign Investment Promotion and Protection Agreement (FIPA). Kazakhstan's Minister of Economic Integration Zhanar Aitzhanova traveled to Canada in March to meet with Ed Fast, Minister of International Trade; Suzanne Vinet, Deputy Minister of Agriculture and Agri-Food Canada; and other Canadian officials. Aitzhanova also participated in the round of talks on the investment agreement. But even without the FIPA, Canada is among the top 10 foreign investors in Kazakhstan. As of June 2013, the volume of direct investment from Canada to Kazakhstan since 1993 has amounted to more than $6 billion. Conclusion of the FIPA is expected to increase the mutually-beneficial investment partnership between Kazakhstan and Canada.
As well as the issues of bilateral cooperation, one of the key topics of Aitzhanova's discussions with Canadian officials in Ottawa was accession of Kazakhstan to the World Trade Organization (WTO). Kazakhstan is expected to join the WTO in the near future, which will further enhance its trade relations with Canada and other international partners. The recent talks among Kazakh and Canadian officials on this issue have been very positive.
John Baird reaffirmed Canada's support for Kazakhstan's accession to the WTO in the Joint Statement released at the conclusion of his visit to Astana in November. Baird's visit was the first bilateral trip of a Canadian Foreign Minister to Kazakhstan since the two countries established diplomatic relations. While in Astana, Baird was received by President Nursultan Nazarbayev and signed the Agreement on Cooperation in the Peaceful Uses of Nuclear Energy.
The Joint Statement that Baird and his Kazakh counterpart Erlan Idrissov adopted after their bilateral meeting highlighted the close partnership between Kazakhstan and Canada on a wide range of issues relating to trade and investment, energy and the environment, education, legal matters and global security.
Promotion of tolerance and freedom of religion is another area where the Foreign Ministers of Canada and Kazakhstan agreed to cooperate further, noting Kazakhstan's hosting of the Congresses of Leaders of World and Traditional Religions and Canada's establishment of the Religious Freedom Office. Andrew Bennett, who heads the Religious Freedom Office, made his very first foreign visit to Kazakhstan in March, attending an international conference on the theme of religious freedom. Bob Dechert, the Parliamentary Secretary of the Minister of Foreign Affairs of Canada, also attended this event.
Baird's visit to Kazakhstan is an important step in broadening bilateral cooperation between the two countries. The agreements that were reached at the ministerial level in Astana are already being implemented, including one related to legal partnership.
Kazakhstan's Prosecutor General Askhat Daulbayev visited Canada on December 4, meeting with key law enforcement stakeholders in the Canadian legal system, including Minister of Citizenship and Immigration Chris Alexander, with a view to discussing prospective areas of partnership and to exchange best practices. The meetings between Baird and Speaker of the Mazhilis of the Parliament of Kazakhstan Nurlan Nigmatulin in Astana, and between Prosecutor General Daulbayev and Speaker of the Senate of Canada Noël Kinsella in Ottawa, provided important opportunities to review the parliamentary dimension of bilateral cooperation.
With the recently released Global Market Action Plan of Canada, Kazakhstan was designated among the emerging markets with specific opportunities for Canadian business. In addition to the results of the recent high-level meetings, the partnership between Kazakhstan and Canada continues to grow stronger.
Recommended Articles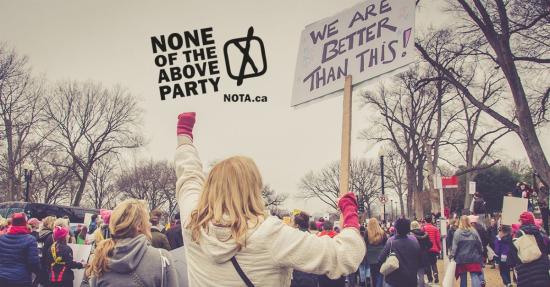 There will be Fake News Awards in multiple categories for private and public broadcasters, print and online media, cable, satellite and other distributors. Also for new media platforms including news aggregators.
Read full story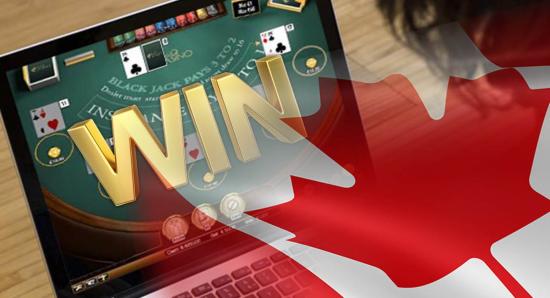 Gambling in Canada has long been something with which the Canadian government has struggled to get along well, and laws around gambling can be confusing.
Read full story
Comments (0)
*Please take note that upon submitting your comment the team at OLM will need to verify it before it shows up below.