Business
Canada's Credit Unions helping small businesses thrive in the holiday hustle
Canada's Credit Unions helping small businesses thrive in the holiday hustle
For small businesses, the holiday season is more rush and hustle than a silent night.
If you're a small business owner, you are not unfamiliar with the struggles of calculating how much more or less inventory to stock while expenses are changing. You understand the difficulties of hiring shortages when you're trying to combat the holiday rush–all while managing your day-to-day business. And surely you know how many unforeseen costs hit the holidays–a cash cushion is always helpful in hindsight.
Canada's credit unions are committed to supporting companies during the holiday season, which is one of the most unpredictable times of the year.
"It's more important than ever to support small businesses and Canada's credit unions can help," said Jessica Thiessen, a representative from Canada's Credit Unions. "Because we operate locally, we truly understand how important small businesses are for our local economies and we want to see them succeed. Credit unions help owners by offering personalized financial solutions to help take the stress out of the season."
Credit unions are highly regulated financial institutions owned by their members, and provide daily banking services, like accepting deposits and making loans. For credit unions across Canada, their primary goal is to give their members better products and service. As cooperative financial institutions, they provide a safe place to save and borrow at reasonable rates. The money they earn is invested back into the organization and their members or donated to the community.
By helping small businesses save and manage their money better, Canada's credit unions can help companies thrive during the holidays. Credit unions offer personalized, local expertise to help you make quicker, better decisions and can often provide more flexible business loans than banks. They look at the whole picture of your company's record rather than a current snapshot.
Canada's credit unions aren't just investing in quick fixes. They offer ways to increase their members' financial literacy through programs like the Each One Teach One initiative that provides skills and training for financial confidence.
What makes credit unions different? Small-and-medium-sized enterprises (SMEs) rate credit unions more favourably than conventional banks in many service areas. SME clients are significantly more satisfied with their banking services at credit unions, ranking highest in financing, fees, and account management. Not to mention, credit unions won the IPSOS Customer Service Excellence Award for the 17th consecutive year.
Credit unions are so much more than awards and rankings–they impact their local communities. Across the country, giving back to their members and the communities they serve is integral to everything they do.
From coast to coast to coast, communities tell of the ways their local credit unions helped them make it through the pandemic. In B.C., Northern Savings Credit Union helped restaurants start a "Take-Out Tuesday" initiative. In Saskatchewan, Crossroads Credit Union ran a "Pick Up Your Tab" contest, where winners received a service or product from a local business of their choice and the credit union covered the tab. In Ontario, the "Shop Your Neighbourhood" campaign helped small businesses reach more customers through virtual shopping districts. Atlantic credit unions participate in the "Pay it Forward" initiative in which credit union employees are provided $25 to "Pay it Forward" to a local charity, community initiative, or family that needed extra support over the holiday season. In 2020, this resulted in $40,000 donated to communities across Atlantic Canada. The initiative will continue again this year.
"We love supporting small businesses because we are a small business! And we're always looking for new and innovative ways to spread the importance of keeping it local," says Your Neighbourhood Credit Union in Ontario.
Throughout Canada, small businesses are proud to choose local credit unions as their financial institution. Credit unions will work with you and your business to make the most of this holiday season with a commitment to cooperative values. They will take the stress out of finances to help you focus on what you do best.
"Most importantly," said Thiessen, "Canada's credit unions work with business owners to find the solution that works best for them so that businesses feel supported and can be successful over the holiday season."
Visit canadascreditunions.ca to learn more and/or find a credit union close to you.
Photo: iStock
Recommended Articles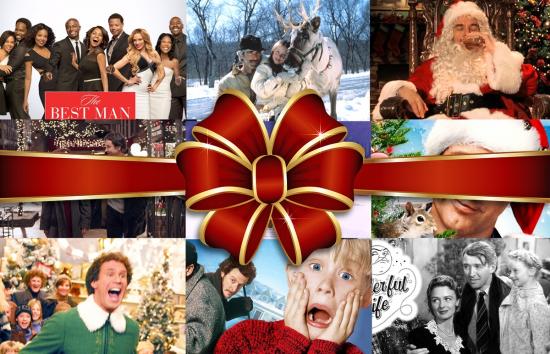 Wether you are looking to get in the spirit of the season or are looking for to take a break from holiday preparations, we have compiled a list of Christmas movies that you need to watch . . . or watch again!
Read full story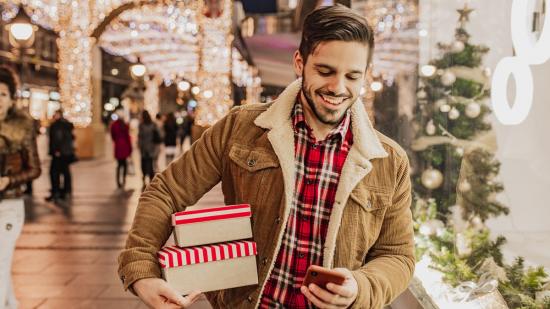 The PayByPhone app is a convenient way to take the headache out of Holiday parking, so you can focus on what matters most to you
Read full story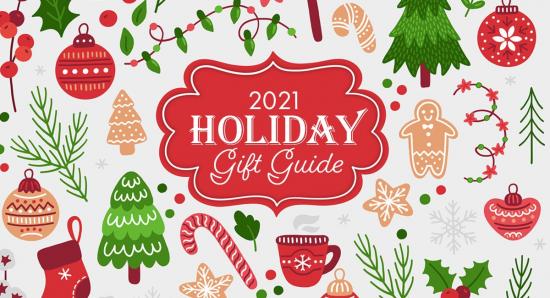 The holidays are fast approaching. OLM's gift guide will help you find the perfect present for everyone on your list!
Read full story
Comments (0)
*Please take note that upon submitting your comment the team at OLM will need to verify it before it shows up below.