Food & Wine
Cheryl Wilcox is the mom behind Mom's Homemade salsa
Cheryl Wilcox is the mom behind Mom's Homemade salsa
Cheryl Wilcox first began making salsa when a co-worker gave her a recipe. She spent the next few years adjusting, taking out and adding ingredients until she found a taste that she and her family loved.
Jump ahead 16 years, Mom's Homemade is available in three spice levels and sells out regularly at more than a dozen locations in and around Ottawa.
Mom's Homemade salsa is preservative and sugar free. With no additives, you can actually pronounce every ingredient that's included in the salsa! Working on a fourth flavour, Mom's Wrath, this new salsa will be made with Carolina Reaper peppers.
"When my mom became diabetic, we made a batch with no sugar at all in it, and instantly we loved it. We've never gone back," says Wilcox. "We just kept tweaking the recipe to find a sweet taste, but without the sugar. It took a couple of years, but we're really happy now, because you can taste the vibrancy of the veggies and spices. They just pop when you take a bite."
Before turning salsa into a home-based business, making it was a fall family tradition. Cheryl and her daughter Jessica would make 20 batches of salsa in one weekend every September. Many of the jars would be given to neighbours, family and friends.
"Every year people would tell us, 'This is great salsa, you should be selling it.' At Christmas 2018 one of my sons told me his friends were raving about how good the salsa was," says Wilcox.
During the holidays, Cheryl started doing some research. "I talked to friends, family and Janet Campbell, the owner of Mrs. McGarrigle's in Merrickville, asking them if I was just being silly thinking it would sell," says Wilcox. Janet Campbell offered Cheryl advice and the use of her store kitchen. On January 19, 2019, the business was registered and three months later Mom's Homemade was debuted at Mrs. McGarrigle's.
To keep up with the growing command, Cheryl's husband, sons, daughter, daughters-in-law, and even some of our friends all help out. They help chop vegetables, make the marinade, then with cooking, jarring and cleaning.
"When we're chopping the onions we have a couple of adult family members who are literally brought to tears, they cry like babies and run out of the room. It's actually pretty funny," says Wilcox.
Hoping to one day expand on their products, the name Mom's Homemade allows leeway to add another product, though salsa will always be the main one. Mom's Homemade is proud to sell high quality salsa, with vibrant and fresh flavours.
"I'm just so happy, amazed really, at the response we've received and how fast this business has been growing. We're actually considering ways to expand because we are now having to cook more often as more people discover us." says Wilcox. "I'll eventually need to look at scaling back my hours at my full-time job to accommodate the growth of Mom's Homemade; more stores to come, online markets while we all deal with the pandemic, and then hopefully real markets and other special events as they slowly reopen again in the future."
Mom's Homemade can be found in locations around Ottawa as well as in Chelsea, Quebec. The full list of outlets and upcoming appearances can be found on their website.
Recommended Articles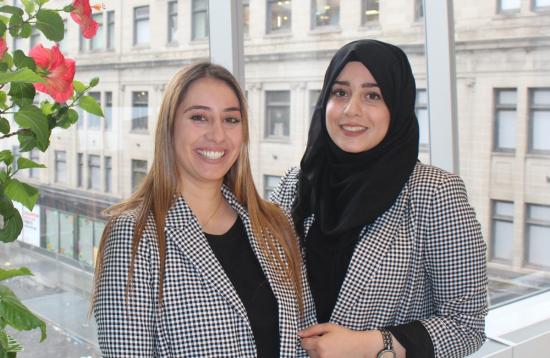 Cousins Ruba and Weam are making Bakdash — a popular summer treat from Syria.
Read full story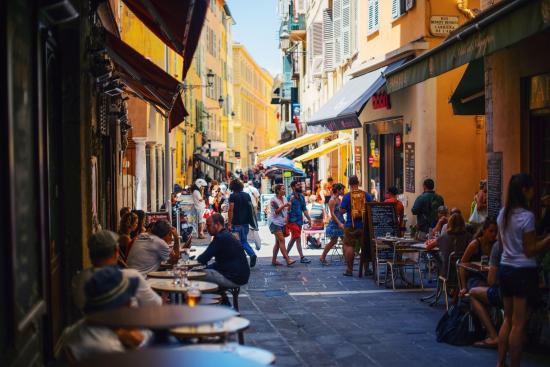 Create these delicious treats in your own kitchen and let them transport you to your favourite corner of France!
Read full story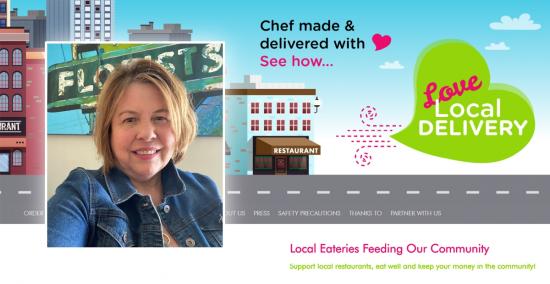 App underway to further collaborative platform showcasing local restaurants that offer takeout and delivery
Read full story
Comments (0)
*Please take note that upon submitting your comment the team at OLM will need to verify it before it shows up below.