Politics
China's COVID Prevention and Control Policy: Always Responsible for the Chinese People and the World.
China's COVID Prevention and Control Policy: Always Responsible for the Chinese People and the World.
By H.E. CONG Peiwu, Chinese Ambassador to Canada
Since COVID began, the Chinese government has always put the people and their lives above all else. We have made the best effort to protect people's life and health and poured all resources into treating every patient. This is a full display of the commitment of the Communist Party of China to serving the people and exercising governance for the people. Just recently, China optimized its COVID policies in light of the evolving situation, and this has drawn international attention. I would like to avail myself of the opportunity to share with you more about China's COVID prevention and control policies in this article.
What has China Accomplished with its COVID Prevention and Control?
Over the past three years, we have effectively responded to five global COVID waves and avoided widespread infections with the original strain and the Delta variant, which are relatively more pathogenic than the other variants.
We have greatly reduced the number of severe cases and deaths, and bought precious time for the research, development and application of vaccines and therapeutics, and for getting medical supplies and other resources ready. This is a huge triumph. Globally speaking, China has had the lowest rates of infection and mortality. Average life expectancy in China went up from 77.3 to 78.2 years. Even when the global Human Development Index dropped for two years straight, China went up six places on the Index.
What are the Reasons Behind the Optimization of the Policies?
During this fight against COVID, China has effectively coordinated COVID response with economic and social development, and optimized the response policy in light of the evolving situation. With Omicron much less pathogenic and deadly and China's treatment, testing and vaccination capacity steadily on the rise, China issued steps to treat COVID as a Class-B instead of Class-A infectious disease, shifting the focus of our response from stemming infection to caring for health and preventing severe cases. This shift is science-based, timely and necessary. This is also important from a strategic and long-term perspective for effectively coordinating COVID response with economic and social development and safeguarding the fundamental interests of the greatest majority of the people.
As response measures are being optimized, relevant Chinese departments have worked actively to beef up medical resources, set up a multi-tiered and category-based diagnosis and treatment mechanism, and increased the production capacity and supply of medicines. We have mobilized as many resources as possible to protect the elderly with underlying health conditions, pregnant and lying-in women, children and other key groups, and made every effort to reduce severe cases and deaths.
Where is the Pandemic Situation Heading in China?
Chinese vaccines have been proven safe and effective. We have been taking multiple measures to improve the production and supply of vaccines while vigorously pushing forward the vaccination process. We have protected the Chinese people and guided them out of the most dangerous phase of the pandemic. 90% of the Chinese people have been fully vaccinated with a total number of 3.46 billion vaccines used. China's COVID situation on the whole remains predictable and under control. Beijing is the first city to have gone through the infection peak, where life and work are coming back to normal. Regarding the potential peaks in other provinces and cities, China is confident that this process of policy adjustment and shifting of focus will go ahead in a steady and orderly way.
China has been not only devoted to the protection of its own people but also contributing to the global fight against the pandemic. China took the lead in proposing making vaccines a global public good, and has provided 2 billion doses of vaccines and a large sum of anti-pandemic supplies to countries around the world as well as donations to the World Health Organization (WHO).
The optimization of China's anti-pandemic policies is followed by the optimization of the measures on cross-border travel. Quite a few countries have spoken positively about China's provisional measures on cross-border travel, and that they hope such travel will further pick up with greater ease. China will effectively coordinate COVID response and socioeconomic development, steadfastly expand opening-up, and work with all sides to strengthen international cooperation against the pandemic, keep global industrial and supply chains secure and stable, and revitalize the world economy.
Recommended Articles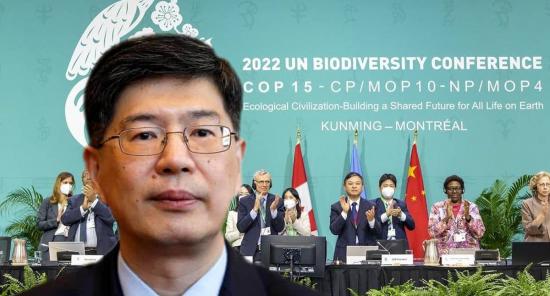 'In its role as President of COP15, China successfully fulfilled its mandate, working together with Canada and all the other parties to bring the conference to a success.'
Read full story
In 1917, Turkiye did not exist as a country, and Newfoundland wasn't yet part of Canada. The Battle of Gallipoli forever changed both.
Read full story
With his victory, government officials say Tokayev will now focus on a 'Fair and Just Kazakhstan' for future generations.
Read full story
Comments (0)
*Please take note that upon submitting your comment the team at OLM will need to verify it before it shows up below.