Politics
Chinese Foreign Minister on China, COVID-19, Trump and more
Chinese Foreign Minister on China, COVID-19, Trump and more
Above: Chinese Foreign Minister Wang Yi
---
Yesterday, in a wide-ranging interview at the National People's Congress of China and Chinese People's Political Consultative Conference in Beijing, Chinese Foreign Minister Wang Yi laid out China's views on major global issues from Covid19 to US-Chinese relations, the future of globalization and multilateralism, China's new legislation on Hong Kong, China-Taiwan relations, China-Korea affairs, China-Eu cooperation, China-Africa dealings and the next phases of the Belt and Road Initiative. Much of the press conference dealt with matters related to the current global coronavirus pandemic and how best to confront it moving forward.
Wang began the press conference as countries around the world continue to battle COVID-19. "I wish to take this opportunity to salute health workers worldwide who are doing their best to save lives and to mourn the lives tragically lost. I would also like to say thank-you to all the governments and nations who have given understanding, care, and assistance to China in its COVID-19 response. The virus cannot defeat humanity; we will eventually prevail."
Wang said that the most important thing we could learn from COVID-19 is that "the life and health of people in different countries have never been so intricately connected and that it has never been made so clear to us that all nations live in the same global village and that humanity is in fact a community with a shared future". He said the virus respects no borders or races and that it poses a challenge to all humans without distinction. "Political manipulation will give the virus loopholes to exploit; a beggar-thy-neighbor approach will leave each of us more vulnerable; rejection of science will allow the virus to wreak greater havoc". Wang reiterated comments from Chinese President Xi Jinping who said that the only way to defeat COVID19 is "to pull together with solidarity and cooperation, which are the most effective weapons against the virus".
According to Wang, the important goal in this regard is to speed up efforts to build a global community of health for all. He said, "China will contribute its share to the realization of this goal".
When asked about the current state of China-US relations and if he had any concerns that the relationship might further deteriorate, Wang said thatthe US has become the worst affected country and have lost many innocent lives taken due to the virus. He expressed sympathy for what the American people are going through adding, "it is our sincere hope and best wishes are that they will defeat the virus and resume normal life and work soon".
Wang noted that early on in China's response, many American organizations, companies, and citizens extended a helping hand. When the US was hit by the virus, the government, local authorities, and people of China reciprocated their kindness, generously donating large quantities of needed supplies. "We also supported and facilitated US procurement of medical supplies in China. Take face masks for example. More than 12 billion masks have been exported to the US, which roughly means 40 masks for every American", said Wang.
While the coronavirus is still out there, Wang said that it was regrettable that a 'political virus' is spreading in the US and jumping at any opportunity to attack and slander China. He called for China and the US to work together and "learn from each other's best practices to bolster their respective responses to COVID-19. Wang said, "the world expects China and the US to jointly participate in and advance multilateral cooperation against COVID-19 and make active contributions to the global response". He said that in the long fight against COVID-19 and maintaining our ongoing response, "we must start to communicate and coordinate our macro-policies to mitigate the impact of COVID-19 on our economies and the world economy".
As the largest developing country and the largest developed country, Wang said that China and the US shoulder great responsibilities for global peace and development. "It is imperative for us to seriously and properly handle our relations out of a strong sense of responsibility to humanity, to history and to our peoples". He said both countries will "gain from cooperation and lose from confrontation: these best captures what we have learned, positive and otherwise, from the past decades. Both sides should take this lesson to heart".
Wang believes there is much room for cooperation. "China and the US have different social systems, but this is the result of the different choices made by our people, which we must respect. It's also true that we have many disagreements, but that doesn't preclude cooperation. When you think about the challenges facing today's world, almost all of them require coordination between China and the US.".
However, Wang's message came with a soft warning that, "China remains prepared to work with the US in the spirit of no conflict or confrontation, mutual respect and win-win cooperation and build a relationship based on coordination, cooperation and stability. At the same time, China will defend its sovereignty and territorial integrity, its legitimate right to development, and its dignity and place in the world which the Chinese people have worked so hard to earn. China has no intention to change, still less replace, the US. It's time for the US to give up its wishful thinking of changing China or stopping 1.4 billion people's historic march toward modernization".
He cautioned those who would push China-US relations towards a "new Cold War" saying "any attempt to turn back the wheel of history will undo the fruits of decades-long China-US cooperation, dampen America's own development prospects, and put world stability and prosperity in jeopardy. People with wisdom and foresight on both sides must step forward to stop it."
According to Wang, China believes that the fundamental and long-term interests of the Chinese and American people and the well-being and future of humanity, China and the US should and must find a way of peaceful co-existence and mutually beneficial cooperation, demonstrating that this is possible between two countries with different systems and cultures.
Globalization needs to be more inclusive and beneficial to all. Wang said that attempts to reject globalization and fall back on protectionism were not productive. He added that the solutions to the issues that have accompanied globalization, such as the widening wealth gap and regional imbalances lie in the further advancement of globalization. He referenced the 2017 speech in Davos by President Xi which laid out China's views on economic globalization and called for making it more open, inclusive, balanced, and beneficial to all.
Wang said that COVID-19 crisis shows that multilateralism not only works but must be safeguarded and promoted more firmly. He said that no country, no matter how strong it is, can insulate itself from a global challenge. "When a disaster wreaks havoc, watching from an apparently safe distance and sitting idle will eventually backfire. Pointing fingers at others will only end up damaging one's own reputation. Self-conceit and blame-shifting, instead of helping any country solve its problems, will only hurt other countries' legitimate rights and interests. In the face of mounting global challenges, only multilateralism can bring the world together"
COVID-19 has exposed weaknesses in national public health systems and according to Wang, the fragility of the global industrial and supply chains, and deficiencies in our global governance capacity and system. "The United Nations must play a central role; WHO and other UN specialized agencies must be able to perform their mandates without hindrance. All countries must intensify macro-policy coordination where appropriate and strengthen governance capacity. And we must redouble our commitment to international law and the basic norms of international relations".
Wang noted that at the height of China's battle with COVID-19, the Chinese received assistance and support from across the world. "This is something we will always cherish and be grateful for. Likewise, when other countries are struck by the virus, the Chinese people feel for their pain and readily extend a helping hand", said Wang. He said that over the last few months China launched the largest global humanitarian operation in its history. "To date, we have shipped medical supplies to nearly 150 countries and four international organizations to meet their immediate needs. We have held video conferences with health experts from over 170 countries to share our proven protocols of diagnosis, treatment, and control without any reservation. We have sent 26 expert teams to 24 countries to provide timely information and in-person guidance. Our factories have operated at full capacity to make high-quality medical supplies and equipment that are needed around the world, exporting 56.8 billion surgical masks and 250 million protective gowns, among other provisions".
COVID-19 assistance from China may not cover the needs of all affected countries. In response to this, Wang noted "that some political forces are mis characterizing our intention. But we have done everything in the open and we have a clear conscience. Nothing we do is out of geopolitical calculation, or in pursuit of economic gains, or with any political strings attached". He said China's goal of providing assistance is to save as many lives as possible. "We have but one belief, that is one country's success does not mean the end of the global pandemic. Only when the virus is defeated in all countries can we claim a true victory".
Wang addressed the sensitive issue of whether or not China would agree to an independent international investigation into the source of the virus (The Trump administration has been blaming China for the virus outbreak) saying that"the difference between China and some US politicians is as wide as that between facts and lies, between science and prejudice. Source tracing is a serious and complex issue of science. It should be studied by scientists and medical experts. However, some American politicians have rushed to attach a geographical label to the virus, politicize its source and stigmatize China." He said China is open to joint efforts by the international science community to identify the source of the virus,adding that "it must be a professional, impartial, and constructive process.
"Professional" means being based on science and led by WHO and letting scientists and medical experts conduct field missions and research worldwide. The goal is to help us better understand this kind of virus and deal more effectively with major infectious diseases in the future.
"Impartial" means being free from political interference, respecting the sovereign equality of nations and avoiding a presumption of guilt. All countries closely related to the virus should be covered by the field missions. The whole process should be open, transparent, objective, and rational.
"Constructive" means not hampering the work of saving lives, which clearly must be our top priority now, not jeopardizing international cooperation against COVID-19, and not undermining the statutory role of WHO. Instead, we should bolster the ability of the UN system to perform its mandate, strengthen international solidarity and cooperation, and improve the system and capacity for global governance in public health.
Wang said that COVID-19 has caught the whole world by surprise. "China, like other countries, is a victim. Confronted by an unknown virus, we have acted responsibly to protect people's life and health and safeguard global public health. China was the first country to report cases to WHO and promptly share information with relevant countries and regions, the first to sequence the genome of the virus and share it with the world, and the first to publish guidelines for treatment and containment. Once we sensed the severity of the situation, we made a tough decision that cut off the route of transmission in the shortest possible time and stopped the fast-spreading virus in its tracks. All this was achieved at an enormous cost and with huge sacrifice. China's record of COVID-19 response is there for the world to see, with a clear timeline and solid facts that will stand the test of time".
For the full 100-minute interview click here.
Recommended Articles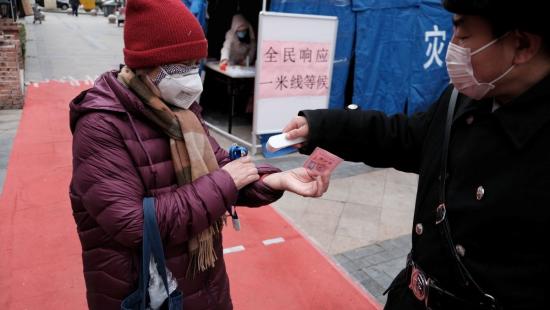 China is gradually returning to normal life following several months of quarantine measures to halt the spread of the novel coronavirus.
Read full story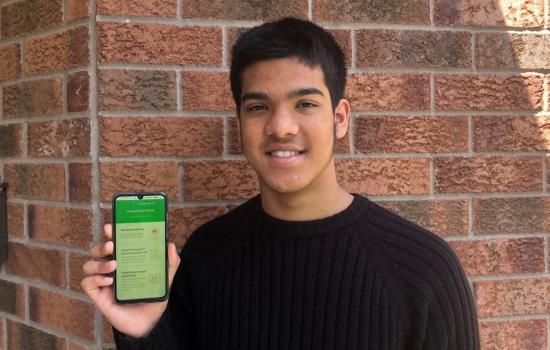 YUNAL will help keep people safe and prevent community transmission by providing information from a variety of sources in one place.
Read full story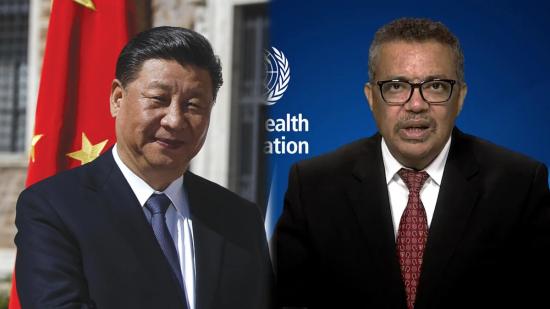 World Health Organization (WHO) member states have agreed to set up an independent inquiry into the global response to the coronavirus pandemic.
Read full story
Comments (0)
*Please take note that upon submitting your comment the team at OLM will need to verify it before it shows up below.