Food & Wine
Chocolate equals happiness at Hummingbird Chocolate Café
Chocolate equals happiness at Hummingbird Chocolate Café
ABOVE: The welcoming entrance at Hummingbird Chocolate Café in Almonte. (RIGHT) FroCho is a chocolate-lover's perfect blend of chocolate and ice cream.
---
They say that money can't buy happiness. However, it can definitely buy chocolate, which will put a smile on your face! I recently visited the new Hummingbird Chocolate Café in Almonte, Ontario. After a complete success at their first location, they outgrew those facilities and have moved to a larger location that combines the factory, a welcoming café and a gift shop. The moment I stepped in, I started smiling because it smelled sooo good — yes, like rich dark chocolate. I breathed in deeply and sighed. In fact, I was surrounded by several varieties of dark chocolate. I felt like a kid again…
Hummingbird is run by Erica and Drew, two former international aid workers who worked directly with farmers in developing countries earlier in their careers. They learned a lot and developed a great respect for people who grow and make food.
Back in Canada, they started making chocolate as a hobby, which quickly became a passion. Hummingbird Chocolate began in 2012 when there were only a few craft chocolate makers in Canada. Now, barely ten years later, it is a highly successful business with award-winning chocolate products.
The craft chocolate that Erica and Drew used to make as a hobby is now supplied in retail shops, specialty grocery stores, restaurants, hotels, and cafés in more than 100 locations across Canada and select locations internationally. Their cacao beans are sourced fairly, ethically, and sustainably. This commitment helps to secure not only better cacao beans but better lives for farm workers and their families. Their guiding principles are to connect directly with the farmer to ensure that:
1- the farmer receives better than Fair Trade prices
2- cacao is grown sustainably
3- cacao is farmed ethically, and humanely-there is no child labour
4- chocolate production does the right thing, from bean to bar
The café now offers tours, during which you can learn the whole process of how chocolate is made. The tours run every Saturday, providing a fantastic opportunity for a family outing.
What did I learn about making chocolate?
First, I learned that each cocoa bean has a unique terroir, or character and flavour, derived from the specific location and soil where it grows. Hummingbird sources the cocoa beans they use from the world's best cocoa terroirs. With my background as a Certified Sommelier, I was familiar with the term "terroir" in reference to grapes and was intrigued to know that two of my passions, wine, and chocolate, share this terminology. Also in common with winemaking, making craft chocolate is both an art and a science. I also learned that good quality chocolate starts with high-quality cacao beans. For this, Erica and Drew work with farmers from around the world, and it is this connection with the cacao farmers that fuels their passion for their craft.
ABOVE:The Hummingbird conche machines at work.(RIGHT)The Chocolate Flavour Wheel Chart.
Next, I learned that there are ten steps in the process, starting with hand-sorting the beans. Step #7, after the beans are crushed and a paste extracted, involves spinning this paste together with sugar in a machine called a conche for about three days, during which time it achieves its wonderful creamy texture. Mmmm! Organic sugar sourced from Mexico is used. You can see the conches at work through the factory windows. For trivia lovers, there's even a chart with a chocolate flavour wheel. Saving the best for the last, the tour ends with a tasting, where you can learn about the difference that the terroir makes on the chocolate flavour.
Fun fact: Canadians eat on average three chocolate bars per week.
But if you visit Hummingbird, that average will probably increase!
To date, Hummingbird has won over 100 international chocolate awards, including being named the "best chocolate in the world" in 2016 by the Academy of Chocolate, with their grand prize, the Golden Bean.
The UK-based Academy of Chocolate celebrates quality chocolate and provides a forum that encourages ethical craft. Its annual competition draws in some of the best artisans from Europe and around the globe and now the Hummingbird team can be counted amongst such great company.
Their Hispaniola 70% bar received the top honour at the 2016 Academy of Chocolate Awards Gala, the 2016 Golden Bean. Having tasted the Hispaniola bar more than once – in a totally objective fashion of course – I can attest that it is nothing short of fabulous! Best to grab more than one when you find it.
It goes without saying that sampling is part of the visit to Hummingbird. It was a hot summer day when I visited, so I chose a FroCho, which is a chocolate-lover's perfect blend of chocolate and ice cream. They have several FroCho flavours including two vegan flavours. There are also locally-sourced baked goods available, along with a great selection of coffees, tea and of course, hot chocolate. As I left the shop, I was already planning my next visit . . . because I have a wish list that includes some salted caramels, some candied ginger in dark chocolate and another FroCho . . . definitely another FroCho! Coming soon, Hummingbird will offer hot chocolate tastings, served in attractive demitasse cups, so that you can sample several flavours before picking your favourite. There's also a volume discount, in case you're looking for corporate gifts or stocking up for the holidays.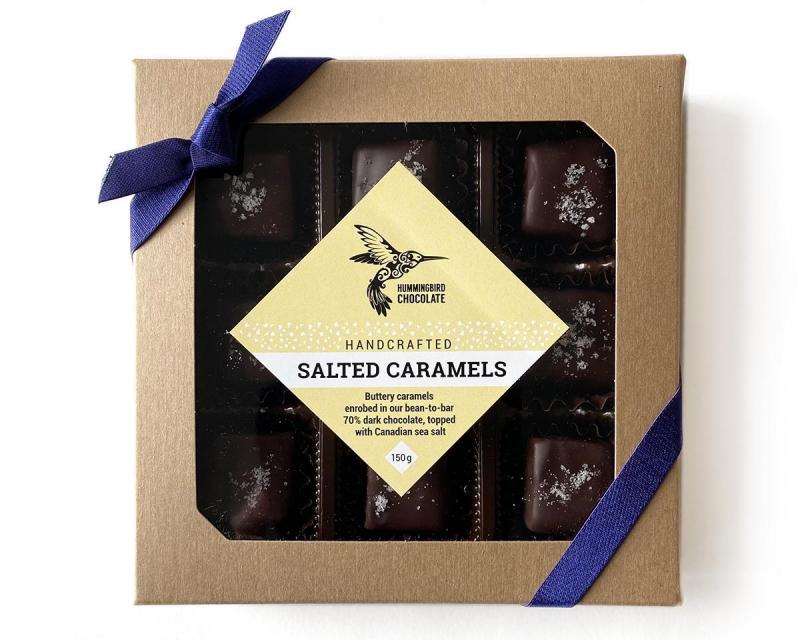 Passion, vision and hard work have combined with ethical principles to make Hummingbird Chocolate a happy success story. Sometimes dreams do come true!
Hummingbird Chocolate is located at 476 Ottawa St., as you enter Almonte. In Ottawa, you can find Hummingbird Chocolate products at several locations to satisfy your sweet tooth: Thyme & Again (both locations), Ottawa Bagel Shop, Herb and Spice, Farm Boy Westboro and Whole Foods Lansdowne, as well as various other locations.
---
For more wine and food discovery from Jane Staples, visit www.bellovinoj.com
PHOTOS: FroCho and Salted Caramels courtesy Hummingbird Chocolate Cafe. All other images are by Jane Staples
Recommended Articles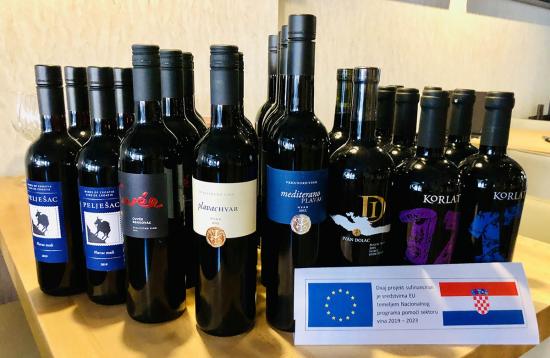 A recent wine dinner at Bistro Ristoro provided an ideal opportunity to learn about Croatian wines.
Read full story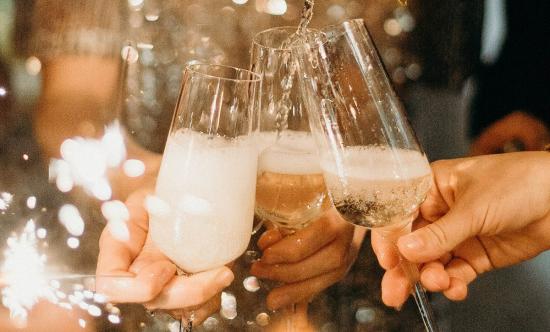 Nothing says "celebrations" like Champagne, but did you know that there are several wine options that will give the same sparkle at a fraction of the cost?
Read full story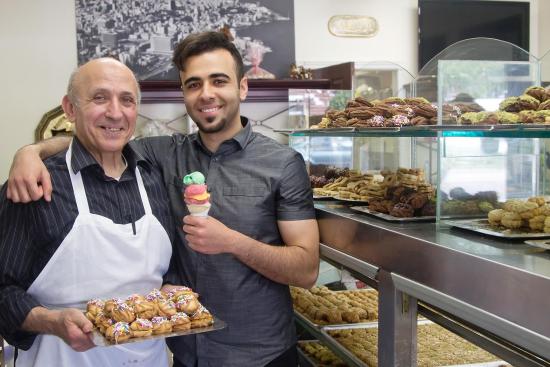 Near the corner of Bank and Cameron, nestled between the Rite-Way Driving School and Atlantica Fine Jewelery, something sweet is waiting for you.
Read full story
Comments (0)
*Please take note that upon submitting your comment the team at OLM will need to verify it before it shows up below.