Travel
Colorado: Peace Among the Peaks
Colorado: Peace Among the Peaks
A resting place overlooking the Mount Princeton Hot Springs. All photos by Eric Murphy.
Halfway up a mountain looking over Boulder, Colorado I found a narrow rocky trail that split away from the well-worn hiking path. The trail ran alongside a steep, watery drop and arced upwards, disappearing into the looming treeline. Thinking that the potential shortcut might be my only chance to get to the top of Green Mountain before my bus left at 10, I turned off the beaten path and started climbing.
It didn't take long for the trail to get too steep for me, but the detour wasn't a total waste. On the way back down I heard a few branches crack to my left. I turned, expecting to see one of the off-leash dogs I'd met that morning, but instead I found a bored looking doe staring back at me through about 50 feet of brush.
A few seconds later, two more mule deer appeared, poking around the forest floor. Within  another minute, a total of seven deer appeared in the shade just a stone's throw away. I took some pictures but mostly sat and watched the animals going about their day with lethargic ease.
Feeling more in tune with nature, I turned and went back down that narrow path. Near the bottom I ran into another hiker going upwards. She asked me about the trail and I explained it was a bit rocky, but just a minute ahead was the biggest herd of deer I'd ever seen up close.
"Cool," she responded flatly, as if I'd just told her the sky was blue. At first I had a little trouble wrapping my head around her lack of enthusiasm. When I was growing up in Ontario, my father slammed the breaks on his truck every time someone spotted a lone deer in the distance.
This attitude is common in Colorado though. It's not that people don't appreciate what they have. There's just too much to appreciate. The ever-present mountains, the sweeping plains between peaks, the all-season sun, the art and beer, it's just too much for one population to celebrate every day. But for one spring week, I had a chance to pack my bags and see the centennial state with fresh eyes, and man did I celebrate.
Fort Collins 
Two days before my spiritual experience with the deer on Green Mountain, my plane landed in Denver's sprawling airport and I headed straight for Fort Collins, a city that looks old but feels young. Brick and stone buildings abound and the main downtown streets are extra wide, a souvenir of the city's mining days that allowed massive carriages to make a u-turn on the once muddy roads.
It didn't take me long to realize that Fort Collins is something of a Mecca in an already beer-obsessed state. The city of 150,000 has 20 breweries, including the massive New Belgium Brewery, the fourth largest in the US. We visited the brewing company that afternoon, and about 10 minutes into the free tour I was convinced that their brewery should be considered a world heritage site. This place was enormous, with fermentation tanks bigger than my apartment and five free beers along the tour route.
Downtown Fort Collins is beautifully preserved. A few buildings are so quintessentially 19th century American that their design inspired Disneyland's "Main Street USA." Quirky street art abounds, and the city even has a fleet of nearly 200 hand painted pianos scattered around for anyone to sit down and play.
Boulder
Boulder is a city with many faces. Head just outside the sprawling University of Colorado campus and you'll find shirtless fraternity members playing beer pong on their front lawns. Hike up to the mountains and you'll be surrounded by fit people walking their dogs and carrying long coils of rope towards terrifyingly sheer cliff sides. Explore the Pearl Street Mall and you have a solid chance of seeing a busker folding himself into a cardboard box.
No matter where you go, the city is filled with life. This could be a result of the roughly 300 days of sunshine the city gets each year, or the fantastic food. The perfect lunch spot in Boulder is the Sink, which has a longstanding reputation for serving up the best pizza in the city. Somehow this hole in the wall juggles a welcome feeling for tourists alongside a heavy college dive-bar vibe. The walls are coated with offbeat and irreverent paintings. The most noticeable is a floor to ceiling cartoon mural of Robert Redford, who worked there as a janitor in 1955. After a ghost tour of the city I settled into my cabin at Chautauqua, a national historic site filled with quaint lodges.
At 6 a.m. I ate some leftover Sink pizza that was even better cold, and headed out to the trail. Paths veered off in three different directions and the mountains dominated the horizon. Jagged rock formations called flatirons clung to the mountainsides, bursting from the treeline like a row of pointed teeth. I made it my morning goal to try and get to the top of one. Sadly, the top half of Green Mountain was closed for raptor preservation, but every minute of my hike was an adventure, especially the brief deer sighting.
Buena Vista 
Two hundred kilometres south of Boulder and 2500 feet closer to the sky is a town called Buena Vista. The town is brimming with old stone and wooden buildings that look like they were ripped from a Wild West film. This is the land of white water rafting, grazing cattle and fourteeners, the tallest of Colorado's Rocky Mountains.
All around town people were riding mountain bikes towards the nearby hills or tying rafts to the roofs of their Subarus. People seemed itching to get out into the country, and I followed suit, setting out on horseback for an hour long ride through the backcountry with no highways in sight. The guide led our group across wide open fields, along narrow wooded paths and through rivers deep enough to get our boots wet. The horses trotted along in single file, but there were a few faster uphill climbs that added a pulse pounding side to an otherwise very relaxing hour.
By late afternoon I ached down to my bones, so I headed to the secluded Mount Princeton Hot Springs Resort, which sits at the foot of a breathtaking cliff face. I can't think of a better place to stay after a day on the trails. In the resort, fresh spring water from the mountains mixes with the hot springs, creating a chalk creek that can be icy cold or 50 degrees, depending on where you sit. Floating between the hot and freezing sections is absolute bliss. For those looking to just warm up, separate basins filled with nothing but hot, odourless spring water are only a few steps away.
Hotel rooms and log cabins dot the hills above the springs and spa. I stayed in one of the 30 cabins, which had two bedrooms and an enormous loft. The high ceiling, fireplace and kitchen made the space feel like a rustic version of home.
Outside the cabin were chairs lined up on the porch to face the resort and different peaks. I spent the rest of my evening there, glancing between a book and the mountains.
Denver
For the final two days of my trip, I gave the world of hiking trails and grassy fields a heartfelt goodbye and waded into Colorado's booming capital. Denver is a city of young people on sleek bicycles, where every restaurant is trying to break the mould in a quirkier way than the one next door. You feel cooler just by standing close to it all.
During the two days I spent in Denver it was easy to feel like a pinball bouncing between an endless series of colourful restaurants and bars. Their palatial downtown train station reopened in 2014 as an indoor market and you can sip a cocktail, buy a book or check into a hotel room before hopping on your train. My group had pre-dinner drinks in the second floor Cooper Lounge, sitting underneath Volkswagen Beatle sized chandeliers.
Dinner that first night was at TAG, a place that immediately blew me away with its sushi tacos. Picture a bubbling hard shell nestled in a guacamole blanket and filled with sticky rice, charred Hawaiian ahi and mango salsa. I was in love. After trying the rest of TAG's more conventional sushi, I headed back out onto Larimer Street. The ceiling of lights strung above Larimer gave the narrow road a dreamy quality so late into the evening. I made sure to try two of the underground "speakeasy-style" bars before giving up for the night.
The food adventure continued the next morning back at Union Station at a breakfast spot called Snooze, which started in Denver and has since spread to three other states. As one of their servers set down my Oreo-covered pancake, he told me that the restaurant started out as a master's thesis, a fact that might have surprised me five days before, but after a week in Colorado it seemed natural as sweet potato pancakes (another Snooze staple).
After spending two days in the city, my last glimpse of nature surprised me in the Denver Airport. While I was standing with my bags, a tiny bird darted past the gates and along the ceiling before settling on a metal rafter right above another departing group.
It started singing, but like my experience with the grazing deer on Green Mountain, no one seemed to notice.
Recommended Articles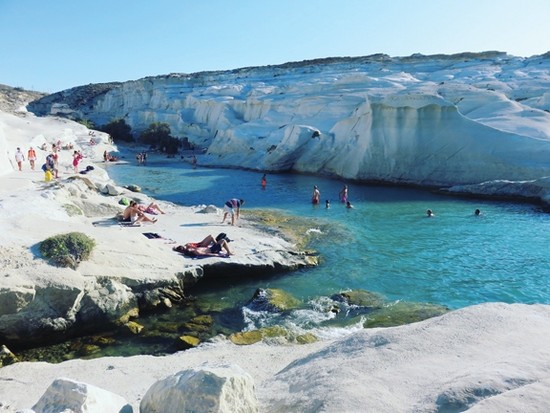 Article and photos by Vawn Himmelsbach. There are no swaying palm trees here, no powder-white sand....
Read full story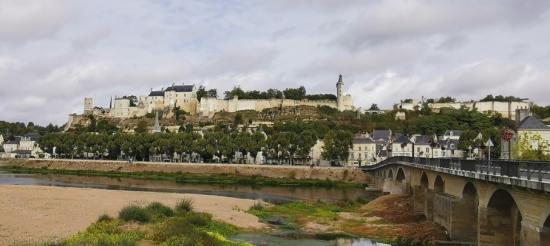 The regional wines are celebrated around the world, the food is simple but spectacular, and the vibe is laid back in this valley of medieval cities.
Read full story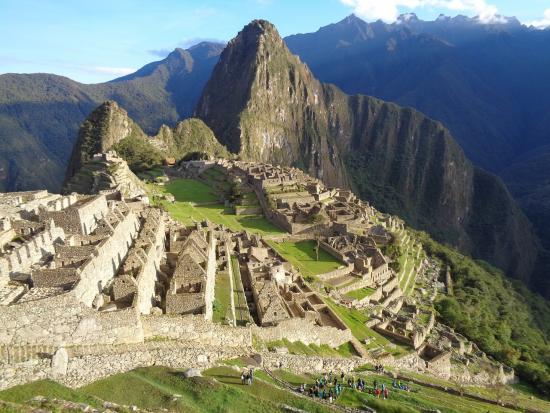 Travel can be an expensive affair but luckily there are a plethora of deals and discounts out there to take advantage of.
Read full story
Comments (0)
*Please take note that upon submitting your comment the team at OLM will need to verify it before it shows up below.