Politics
Cong Peiwu says Spavor and Kovrig are 'in good health' and it is up to Canada to 'reset the relationship'
Cong Peiwu says Spavor and Kovrig are 'in good health' and it is up to Canada to 'reset the relationship'
An Ottawa Life Magazine exclusive interview with Chinese Ambassador to Canada, Cong Peiwu.
---
Ottawa Life Magazine has been publishing a Canada-China Series since 2013. The series focuses on bi-lateral interests, business affairs, people-to-people relations, Chinese culture and the Chinese diaspora in Canada. Since 2018 there has been tension in the Canada Chinese political relationship. Ottawa Life Magazine has continued and will continue to publish relevant information related to the bi-lateral relationship, including stories, columns and editorial features that present issues from the Chinese perspective, as well as from the Canadian government and other Canadian stakeholder points of view.
---
"The two Canadian citizens (Kovrig and Spavor) are in good health": In exclusive interview on Friday with Ottawa Life Magazine Publisher and Managing Editor, Dan Donovan, Chinese Ambassador to Canada, Cong Peiwu, said that Canadians Michael Kovrig and Michael Spavor (the two Michaels) are in good health and suggested that the China-Canada bi-lateral relationship could be reset if "the most important principle of mutual respect of each other's differences was applied".
Cong observed that 2020 is the 50th anniversary of formal diplomatic relations between Canada and China and said that, "older generations were aware of the differences between the two countries, who have different systems, but still they managed to make the bold decision that led to a sound stable relationship. Fifty years on, this has led to huge progress in relations with tangible benefits for both Canada and China".
Ambassador Cong is referring to the historic agreement in 1970 by then Canadian Prime Minister Pierre Trudeau and Chinese leader Mao Zedong, founder of the CCP (Chinese Communist Party), to establish a friendship and formal diplomatic relations between Canada and China, despite the fact that both countries had very different social and governance systems. Cong said the strong people-to-people relations between Chinese and Canadian citizens and the mutual benefits in trade and other economic activity are just some examples of the success. He pointed out that, today over 200,000 Chinese students study in Canada.
Cong said the Canadian and Chinese government have a major obstacle in moving forward because "the fundamental principle in the relationship has been undermined by Canada. Mutual respect means we respect systems here and the choices of Canadians here, but Canadians do not respect the Chinese system. This does not work well".
Cong is referring to Meng Wanzhou, the chief financial officer of Huawei Technologies Co Ltd, who is fighting extradition to the United States after being detained in Vancouver, in December 2018. Cong said her arrest was "instigated by the United States with Canada acting as an accomplice." The Chinese have long maintained that Meng is innocent and have likened her detention in Canada as a kidnapping. Cong observed that in September over 100 diplomats wrote to Prime Minister Justin Trudeau urging him to free Meng Wanzhou.
This was followed on June 23, 2020 with a letter from 19 high-profile Canadians, including former parliamentarians and senior diplomats, who wrote to Trudeau saying that Justice Minister David Lametti should end extradition proceedings for Meng to give Canada a chance to "re-define its strategic approach to China".
The legal opinion cited by the group, on the government's authority to set Meng free, was written by Brian Greenspan, a Toronto lawyer and expert in extradition proceedings. Greenspan sent a legal opinion to Lametti on May 22, 2020 saying the justice minister can legally intervene in the case noting that "discretion" is "expressly codified" in the Extradition Act. Greenspan said that 'ending the extradition proceeding does not endanger judicial independence and would be entirely consistent with the rule of law." Both Prime Minister Trudeau and Justice Minister Lametti continue to insist they cannot intervene based on the 'rule of law'. The letter was initiated by former Liberal Justice Minister Allan Rock and the wife of one of the two Michaels. Among the 19 signatories to the letter are Rock, former foreign affairs ministers Lloyd Axworthy, Lawrence Cannon, André Ouellet, past NDP leader Ed Broadbent, and Robert Fowler, a foreign policy advisor to past Prime Ministers Pierre Trudeau, John Turner and Brian Mulroney. Former Prime Ministers John Turner, Brian Mulroney and Jean Chretien have all advised Trudeau to release Meng.
On September 29, 2020, the NDP party sponsored a petition in the House of Commons which also called for the release of Meng.
When asked about the two Michaels, who were detained by China shortly after the Meng arrest in December 2018, Ambassador Cong said that "the two Canadians were arrested on suspected crimes according to the law in China. He added that Canadian media reports that they "were receiving harsh treatment is not in line with the facts", adding that, "reports that their reading glasses had been taken away are not true. Because China is following COVID-19 rules, they are both in good health because of the rules and because China is following the rules under International conventions."
When asked what he thought about Conservative Leader Erin O'Toole's recent assertion that China is an adversary to Canada, Cong said that "People should be careful with their comments — China is peaceful and believes in multilateralism and development". To reinforce his point, Cong said that that over 138 countries from around the world have signed up for the Belt and Road Initiative (BRI) and do not see China as an adversary. When the BRI began in 2013, Chinese President Xi invited countries to participate including Canada saying, "China will actively promote international co-operation through the Belt and Road Initiative. In doing so, we hope to achieve policy, infrastructure, trade, financial, and people-to-people connectivity and thus build a new platform for international co-operation to create new drivers of shared development." By 2017, over 70 countries were participating and the number have almost doubled since then.
Cong said that besides the BRI, China continues to work with international organizations and is committed to multilateralism. For example, "China has committed more than 40,000 troops to UN Peacekeeping which is the largest contingent from any country in recent years and, "China, like most countries, continues serious efforts on its climate change agenda with tangible results".
When asked what he thought could or should be done to reset the Canada-China relationship, Ambassador Cong said "the process of mutual respect was broken by Canada" and he said this could be fixed with the release of Meng, who is currently awaiting a court decision on possible extradition to the United States.
Ambassador Cong responded to questions about the Fifth Plenary session of the 19th CPC Central Committee held in Beijing at the end of October 2020 and the 3rd of China International Import Expo which began in Shanghai this week.
In late October President Xi presented policy blueprints for China's mid- and long-term development. The country's 14th Five-Year Plan (2021-2025) for National Economic and Social Development and the Long-Range Objectives Through the Year 2035 were all adopted by the CPC at the plenary. Ambassador Cong said the plenary and blueprints were important because "China is at an important juncture — we kept building through 2020 despite Covid-19 to conclude the 13th 5-year plan successfully. So, it now makes sense to have the 14th 5-year plan with long range objectives for the country."
When asked if he could expand on why President Xi also presented a second 15-year plan to the plenary, Cong said: "By 2035 we will be finishing the (agenda) for the modernization of the country. So, we are laying the solid foundation now for 2035. The longer goal is 2049 which will be the 100th Anniversary of the founding of the People's Republic of China where we hope to have finished the complete building of a modern country." Cong noted again that China had moved over 400 million people to the middle-income strata in China in the past twenty years and that the goal of eradicating poverty in China by 2020 has largely been met.
(China has been committed to eradicating poverty since the adoption of the reform and opening- up policy in the 1990s. In 2013, President Xi put forward the "Targeted Poverty Relief" strategy in China. This was followed by a poverty alleviation plan as part of the 13th Five-Year Plan period (2016-2020) to combat poverty in all of China. Since the implementation of reform and opening-up, the vast majority of Chinese people have lifted themselves out of poverty and become the first developing country in the world to achieve the UN Millennium Development Goals).
Cong said an objective of the 14th 5-year plan is to focus on domestic demand: "We are a big market of 1.4 billion people and there are more opportunities for business in China than ever before because of the demand this market presents. China is looking at more efficient ways of connecting and opening-up with partners and fostering a new pattern of development". Cong added that as part of its economic development and strategy, China "will continue its support for free trade and reducing tariffs".
When asked if President Xi's new economic development strategy of 'dual circulation' which suggested China would focus much of its economic attention in the coming years on its domestic economy at the expense of international growth, Cong said China was focused on both. "China's development strategy of 'dual circulation' means more open domestic and international growth. China is home to the world's biggest middle-income group comprising of more than 400 million people — this is a big market with much opportunity for both Chinese and foreign businesses to participate, said Cong. China's domestic market is one of the largest in the world and under this new strategy it is expected that China will continue to increase imports of foreign goods and services to China to serve this large market".
When asked ifCanadian businesses are welcome in China at this time given the current tension in the diplomatic relationship Cong said that "Many Canadian companies are already in China whether Canada Goose, Tim Hortons, BMO, RBC or Bombardier. Many of these companies have been in China a long time — some more than a century. There is great opportunity in the domestic market in manufacturing and service and others that are expanding and opening in education, science, technology, medicine, agriculture.
Cong reiterated the message from the plenary that a key strategy of China's economic growth moving forward would be on the quality rather than the quantity of economic growth. The development of China's domestic market will play as important a role in driving China's economy as well as the working to develop opportunities with the international economy.
At the 19th CPC plenary Chinese President Xi raised the issue of the environment and sustainable development and the broader issue climate change and how China would achieve what he refers to as a "Beautiful China". In his blueprint, Xi laid out specific environmental goals for China to meet by 2035. Ambassador Cong said that Xi's remarks highlight how "China continues to make progress building a country with green development/sustainable development." He said China is currently meeting its Paris goals and exceeding targets in some cases. He noted that,"CO2 emissions will peak in coming years in China and the country will achieve carbon neutrality by 2060". Cong said China is committed to sustainable development practices and being at the forefront of new green environmental technologies. He cited the "increase in the development and use of electric cars and vehicles in China (by 50 per cent) in recent years and the reduction of coal emissions" as examples of things that are improving the environment and helping China in the fight against climate change.
Ambassador Cong also spoke about the 3rd China International Import Expo (CIIE) in Shanghai, that began on Wednesday and ends on November 10, 2020. Started in 2018 by Chinese President Xi Jinping, it is one of the world's largest trade fairs and promotes China's role as a buyer of the world's goods. This year's CIIE is noteworthy because it will be a physical event that went ahead despite COVID-19 and underlines the China's strong rebound from the coronavirus.
(The Shanghai local government reported on Friday that 400,000 people had registered for the event, although it did not provide a breakdown of foreign visitors. In 2019, more than 500,000 people registered for the trade fair with 6,000 from overseas).
In his opening remarks to CIIE via video link, Chinese President Xi Jinping stressed that China would continue to open-up and become a greater market shared by the world. He stressed the need for the world to cooperate amid the COVID-19 pandemic that has crippled the global economy. "We will steadfastly expand all-round opening up and explore more efficient ways to connect domestic and foreign markets and share factors of production and resources," Xi said. The Chinese president said the aim is to turn the China market into a market for the world, a market shared by all, and a market accessible to all to bring more positive energy to the global community.
Ambassador Cong reiterated that the Chinese domestic market and the many opportunities afforded in it are open to Canadian businesses, despite the current political impasse.
Photo: via YouTube
Recommended Articles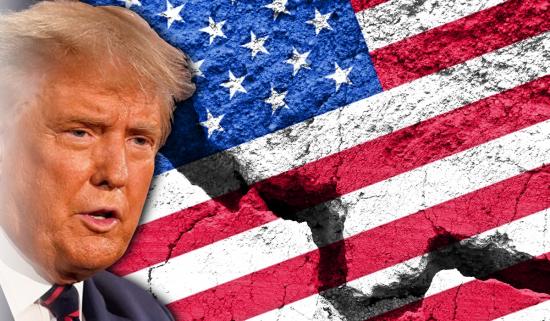 While its true that American politics was broken before 2016, the potentially fatal damage to the system itself and its institutions has taken place almost entirely within the last four years. And it is very likely the worst is yet to come.
Read full story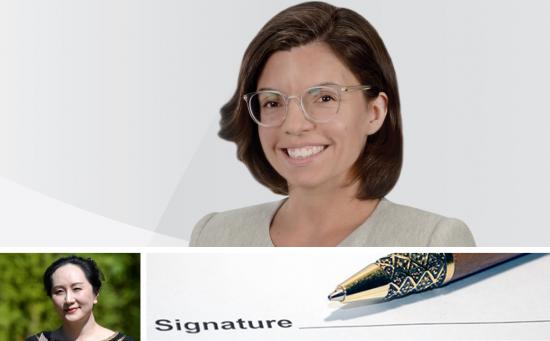 NDP MP Niki Ashton has sponsored an official petition in The House of Commons calling for the Government of Canada to release Huawei Executive Meng Wanzhou immediately.
Read full story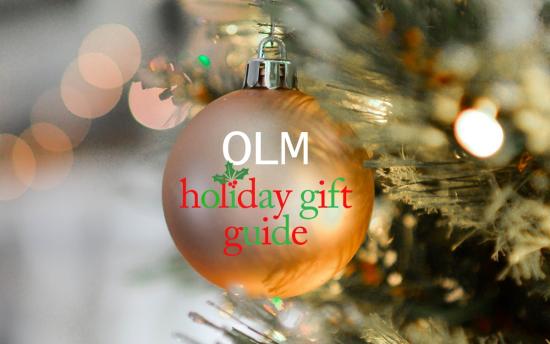 Our annual holiday gift guide is here! Whether you're looking for a nice gift for a loved one or a last minute gift for your boss these affordable — but awesome! — gift ideas are guaranteed to please.
Read full story
Comments (0)
*Please take note that upon submitting your comment the team at OLM will need to verify it before it shows up below.