Arts & Events
Contemporary Bilingual Theatre Festival Undercurrents invites you to be curious
Contemporary Bilingual Theatre Festival Undercurrents invites you to be curious
ABOVE: Pest me Pet me (February 10-12) follows two raccoons who face off with two female roommates undergoing a suspicious 'renoviction.'
---
Produced by Ottawa Fringe, the Undercurrents festival shows the best original contemporary theatre created by Ottawa performers and visiting artists. Returning to its winter slot this February 8-18, Undercurrents 2023 will be presented bilingually with French language productions and late-night programming, offering the option of English captioning.
"Like a lot of good theatre, these shows will hold up a mirror to society and inspire us to ask questions about our world. We invite you to be curious and to join us for all that Undercurrents has to offer," says Alain Richer, Executive Director.
The lineup at Undercurrents explores a vast landscape of the theatre world including storytelling, political movements, and clowning. This February, the audience will dive into stories of love, racial adversity, climate change, cultural identity, the housing crisis, and even singing nuns.
Kicking off the festival on Wednesday, February 8th, Why Worry About Their Futures presents three short plays by Keith Barker, Lawrence Aronovitch and Sanita Fezjic. The three share a common concern for the types of futures parents cultivate for their children.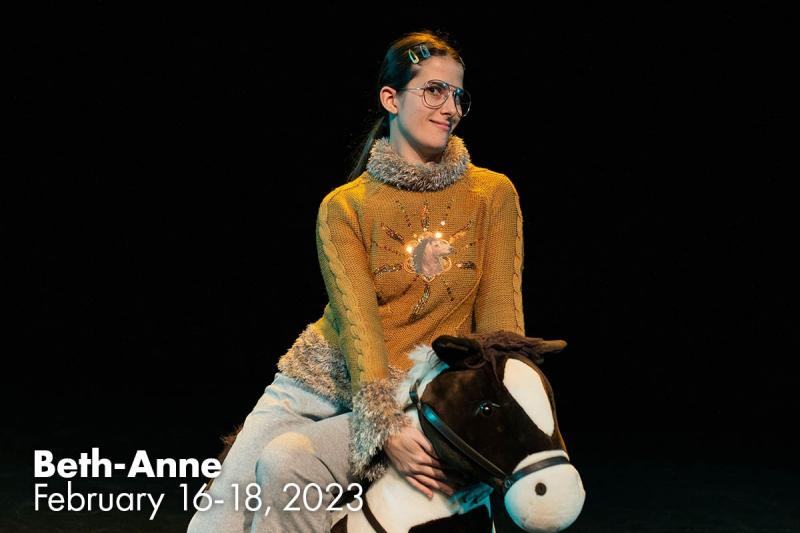 Thursday, February 9th will be a 'Soiree Franco,' with the performances of Ca rime avec vinaigre (Toronto), a story of systemic racism written from the heart of the author concerning his very own son. Following the first performance will be Lena (Ottawa), where Ferline Regis portrays her departure from Haiti to Canada to realize her dream of singing on a big North American stage.
From Toronto, Pest me Pet me follows two raccoons who face off with two female roommates undergoing a suspicious 'renoviction' from their downtown apartment. This horror-comedy explores themes of displacement, 'female rage', and the current housing crisis.
Undercurrents fans will be thrilled to witness the official world premiere of Beth-Anne, the story of a horse-loving girl struggling to work up the confidence to ask her crush on a date, even after plenty of practice on magazine cut-outs of sexy male models.
Dressed As People: A Tryptych of Uncanny Abduction (Toronto/Ottawa) leaps into live performance with three characters, three time periods, three tales of abduction and the intrusion of the uncanny into the lives of those who are taken, those who do the taking, and those who are left behind.
Closing out the mainstage lineup is Would Virginia Woolf Contemplate Suicide If She Were Filipino, from Montreal. Lemar is a brand-new immigrant. Warren is the son of wealthy immigrants. After matching on Manhunter, they meet for a night of sex, drugs, and mental chaos.
Make sure to add the four Discovery Series shows to your festival calendar, all taking place in the Atelier!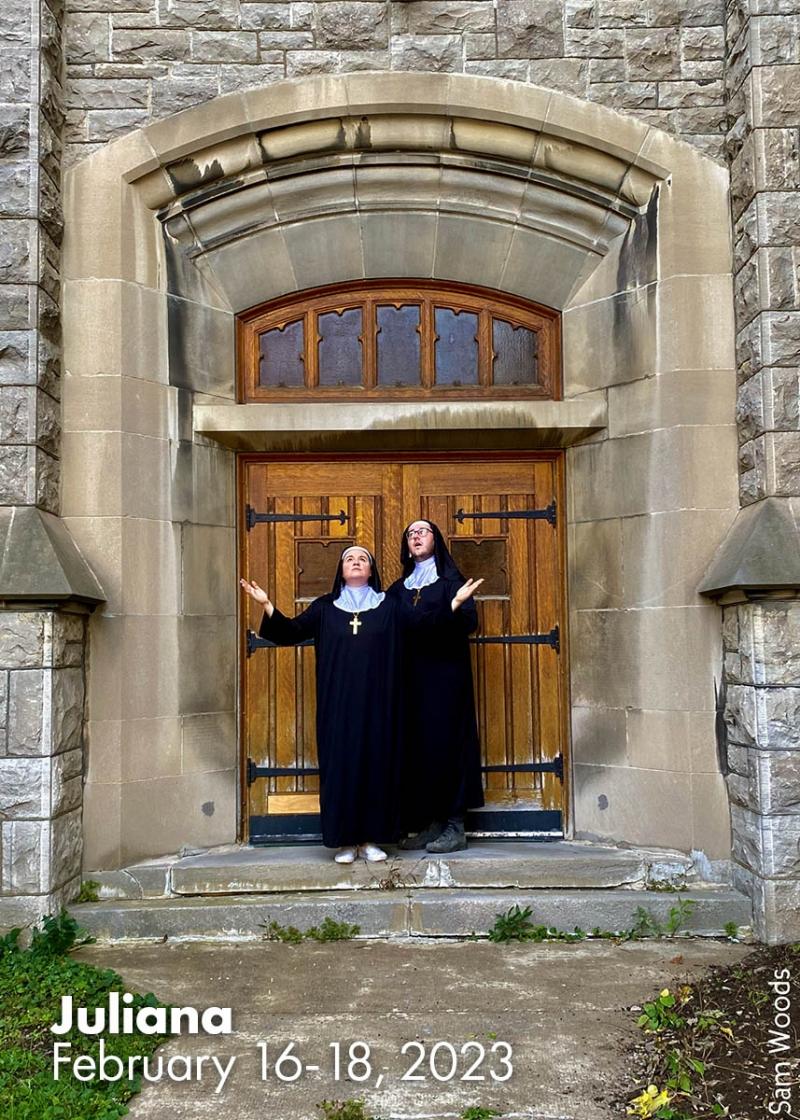 Juliana (Ottawa/Dover) follows Sister Juliana and Sister Philippa. Juliana just wanted to write another best-selling book about animals. Sister Philippa just wanted to be Juliana's most devoted follower. The two Sisters find themselves lost deep in the forest. Did God or Nature lead them? Who separated them and sent them paths full of trials, tribulations, and musical numbers?
QiGongidaa! Is free programming, focusing on the practice of "Qi gong", a seasonally directed, culture-grounded method to support and sustain well-being, it is being offered by Hilary Wear as a trustworthy shared experience to enjoy alone or together. The playful theatrical piece uses Anishinaabemowin and other musical styles as well as silence to tell a story.
Small Tortures (I Love You) is a dance-theatre piece out of Ottawa that invites viewers to see the underlying dynamics of relationships.What happens when we learn the language of power?
Three Plays for the End of the World is a St.John's/Montreal-based poetic exploration of violence in the theatre, and theatre as violence; an examination of the gray space between personal morality and vigilantism; and a one-person monologue that explores the loneliness brought on by the pandemic and our climate crisis. It is not a premonition of what's to come, but instead an offering of what has already arrived.
Tickets can be purchased online at undercurrentsfestival.ca
Undercurrents tickets are sold at a "pick your price" model of $5, $10, $20, $50, or $75. Those purchased at $75 are eligible for a $25 tax receipt. Accessible pricing means you decide what price to pay for your experience at Undercurrents – no questions asked.
A full festival schedule, including late-night programming, can be found here http://undercurrentsfestival.ca/shows/
Recommended Articles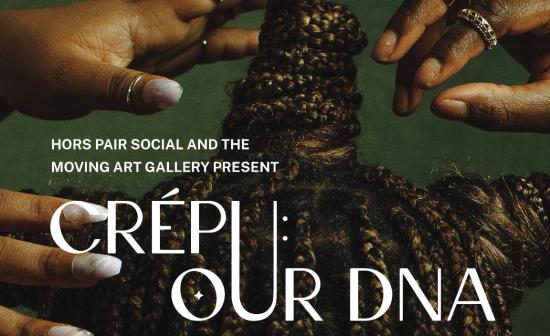 The Moving Art Gallery has joined forces with Hors Pair Social to invite Ottawa-Gatineau creatives and art lovers to Ottawa's Premier Black Hair Art Show at Club SAW
Read full story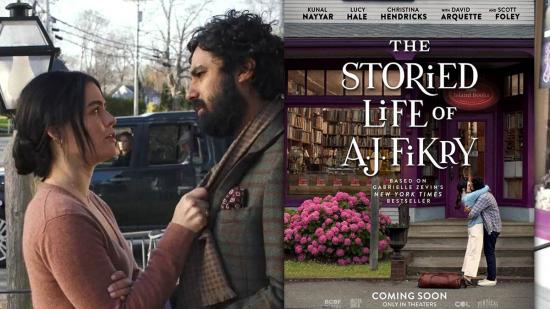 Based on the New York Times best-selling novel, A.J. Fikry is not having a great run of luck.
Read full story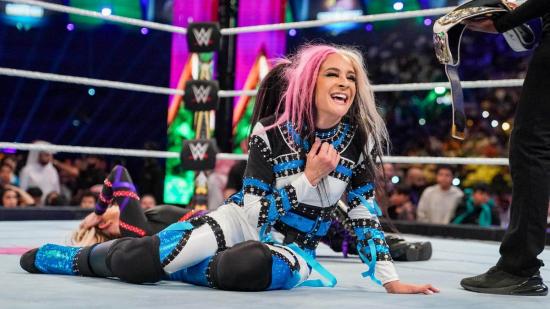 Dakota Kai is one of the many superstars that will be here in Ottawa for WWE Monday Night Raw on February 20, 2023
Read full story
Comments (0)
*Please take note that upon submitting your comment the team at OLM will need to verify it before it shows up below.