Top Stories
"Cop Connects"— Tow truck drivers allege more Police involved in scam
"Cop Connects"— Tow truck drivers allege more Police involved in scam
ABOVE (LEFT TO RIGHT): Constable Andrew Chronopoulos, veteran Constable Hussein Assad and Constable Kevin Putinsky.
---
On April 23, 2020 three Ottawa Police Service (OPS) officers were charged by the RCMP with breach of trust in relation to an alleged tow truck kick-back scheme in Ottawa. Constable Andrew Chronopoulos, veteran Constable Hussein Assad and Constable Kevin Putinsky all face multiple charges for being involved in tipping off local tow truck drivers about accidents in Ottawa for a fee. "The charges laid today are very serious but do not reflect the overall integrity of OPS members nor do they represent what we stand for as a police service," said OPS Police Chief Peter Sloly in a statement after the charges were laid.
In an investigation that began before the three OPS officers were charged, Ottawa Life Magazine spoke to several Ottawa tow truck operators and drivers who disagree with Chief Sloly's statement that these three officers do not represent the entirety of the police service. Many say that the corruption in the OPS is widespread and goes far deeper than the three officers charged in April. Some say it even extends to the Ontario Provincial Police (OPP). Many are fearful of both police services and the power that they wield to affect their livelihood. Because of this OLM agreed to change some of their names to protect them from potential backlash from police and others in the tow truck industry.
Even with the challenges of working in an industry that often sees violent turf wars with cars torched and shots fired, tow truck operator Sam Abadi says rival tow truck companies are not his main concern. For over the past three years Abadi has been trying to get the attention of both the OPS and the OPP about officers giving an unfair advantage to certain tow companies in the Ottawa area, affecting his business.
Abadi has been in the towing industry since 2011. At first he dealt only in scrap cars but in 2015 he turned his attention towards towing accidents because it made a lot more money than scrap metal. He says that it has been increasingly hard to tow cars or "hook" in Ottawa because of police interference.
According to the OPS they have a procedure for dealing with tow trucks on the scene of an accident. Tows of a vehicle involved in a collision with injuries or any vehicle thought to have been involved in a crime automatically goes to Ottawa Metro Towing, with whom they have a contract to tow and store vehicles at a reduced rate. In any other scenario, drivers who call the police should be advised to obtain advice from their insurance company about which tow company to call and where the car should be taken. When asked to comment OPS pointed to their website which clearly states that "If requested by the owner or driver, a police officer may offer advice on the options available but shall not recommend or act as an agent for any particular towing service."
The City of Ottawa also has a bylaw in place that is meant to keep tow truck drivers from racing to the scene of an accident. Tow trucks should only come to the scene if they have been called by a customer and they must stay at least 200 meters away from the collision. If they don't they can be handed a hefty fine of over $600 for soliciting their businesses. Abadi says it is not uncommon for tow truck drivers to be aggressive and solicit their business on scene. However, many operators are also handed tickets unfairly, even if they are playing by the rules. Abadi's wife Amanda is a licensed paralegal and built an entire business based on helping tow truck operators fight unfair tickets. "I would get soliciting tickets for tow operators and they would end up getting withdrawn because we had proof that the insured called them to that scene," she says. "I've represented at least 15 different towing companies in Ottawa in some capacity at some point."
In Abadi's experience many police officers are not following protocol and giving tows unfairly to companies that they favour. Often this means Ottawa Metro Towing, but it could also be any other tow company in the Ottawa area with whom they have a connection. Abadi says that what tow truck operators call "cop connects" are a big problem in the city. Different tow truck drivers have relationships with police officers who either inform them about collisions or favour them at the scene. Often for a fee. Abadi says he knows this happens all the time because he has done it himself, a necessity he says if he wants to maintain a sustainable towing business in Ottawa. He says he has given things like money, motorcycles and cars to Ottawa cops in exchange for something as simple as information about an accident. He has also heard of other tow operators doing things like sending a police officer and their family on vacation or doing renovations on their house just so they can hook. Abadi says it is very common for him to be told he can't hook by the police, even if he has been called to the scene by the customer. "It happens once a day," he says.
Abadi has been very vocal about these arrangements since 2018. In fact, he was one of the first to bring OPS' attention to a relationship between tow operator Jason Ishraki of Ottawa United Towing and Constable Putinsky back in May 2018. "I called the Ottawa Police and said you have a corrupt cop," he says. Abadi says he knows that this is just the tip of the iceberg. When asked about the potential of more of their officers being involved in taking kick backs, OPS advised that they could not comment so as not to jeopardize the RCMP investigation which is ongoing.
When Abadi got tired of fighting the corruption that seemed rampant in the OPS he started focusing more on the 416 and 417 highways which are patrolled by the OPP. He quickly found that even with no police tow contract many OPP officers automatically went with Response Towing, Canadian Towing or Wazzy Towing, blocking other tow companies from getting business. According to the OPP Ottawa detachment Tow Policy it is the responsibility of the vehicle owner/operator to decide who is going to tow their car. The exception to this is if the tow needs to be expedited to ensure highway safety. It is also at the OPP officer's discretion to reject a tow service if the operator is not legally capable of driving (impaired), does not have their Commercial Vehicle Operator Registration (CVOR) license, does not have the proper equipment, or there are reasonable grounds to believe that a criminal activity will occur as a result of the tow. In areas of Ontario where there is a tow association, they often provide a list to OPP detachments so officers can call the various local tow companies on a rotating basis. There is no tow association in Ottawa, so this list does not exist.
Abadi says these caveats basically give OPP officers free reign to do whatever they want at a collision scene. This includes threatening tow truck drivers with tickets and charges and even physically pushing them around and calling them names. "I have been pushed and called a retard," Abadi says. "We have no rights as a tow truck operator."
Abadi says he and a few other Ottawa tow truck operators have had issues with one specific OPP officer named Constable Greg Bell. In July 2019 Ottawa tow truck operator Randy May decided it would be a great idea to implement what he called "no charge Fridays" on Highway 417. As a gesture of goodwill and to get his business name out there he said he would tow anyone who broke down on the highway on Friday over the summer for free. "The dispatcher loved it," May says. "She announced it over the radio."
As soon as the word was out, May alleges Constable Bell made it known that he was against the idea. He even called May on a Sunday and snapped at him for having the audacity to offer towing for free. When Abadi hopped on board with no charge Fridays he also got on Constable Bell's bad side and has continued to have issues with him as well as a few other OPP officers for over a year. On October 22, 2019 a small group of tow truck operators including May and Abadi planned a slow-rolling blockade on Highway 417 during rush hour to protest unfair treatment by the OPP and to request more regulation in the tow truck industry. The blockade was called off when OPP liaison team member Sergeant Diana Hampson promised a meeting with OPP traffic supervisors to hear the tow operators' concerns.
Abadi, May and another tow truck operator met with the then Ottawa detachment commander Staff Sergeant Bob Wheeler and another member of the liaison team, Jason Findlay, at the beginning of November 2019. Abadi says they talked about how to work more effectively with OPP officers on the highways and the many benefits there would be to more regulation and oversight in the industry. Although it seemed like the OPP listened in the meeting Abadi says he was very disappointed by the outcome. "They did nothing," he says.
Things really escalated for Abadi on February 8, 2020 when Constable Bell called him to meet at the Rochester off ramp to fight. "He was bating me," says Abadi. Amanda says she heard him screaming on the phone and thought he was yelling at someone from a rival tow company. "He was like it's that cop Bell," she said. "You can hear about it, but it's a totally other thing to hear it with your own ears."
Abadi did not respond to the challenge and immediately called the Ottawa OPP detachment to report Constable Bell and asked to speak to the staff sergeant. "Is it normal for one of your officers to call someone down to a fight?" he asked. The officer on the phone didn't believe him saying that none of their officers would do that. On February 18, 2020 Abadi was pulled over and arrested by the OPP and charged with criminal harassment and uttering threats. He is still unsure of what incident lead to the arrest as they are still waiting for disclosure and initial court date due to COVID-19. Acting commander of the Ottawa OPP detachment Staff Sergeant Julie Prud'homme said she couldn't comment on specific complaints and that they have a procedure that they follow when someone has an issue with one of their officers, which sometimes includes referring them to the Office of the Independent Police Review Director (OIPRD), if it cannot be resolved internally. Abadi has filed several complaints with the OIPRD all which have all been dismissed.
Sergeant Kerry Schmidt of the OPP Highway Safety Division confirmed that they do not have any ongoing investigations into any of their officers. He also said there is no way that any OPP officer would be favouring one tow company over another. "OPP officers are required to document the tow company they call and who provides the tow service on their traffic reports," he wrote in an email.
Amanda says that if the OPP wanted to fix the problem, they could. She wonders why an OPP officer would continue with a personal vendetta against specific tow truck drivers if he didn't have anything to lose. "If you're not benefitting from that then why wouldn't you want to change it?" she wonders. "Regulating it is the solution and everything else stems from this bizarre nonsensical fight against regulation."
Former tow truck driver Todd Mills worked for Canadian Towing back in 2018. He says he has an idea why Constable Bell and other OPP officers wouldn't like the idea of more regulation on Ottawa's highways. "They're getting bribes, 100 per cent" Todd says. "The owner, when I worked at Canadian, admitted it a few times." Mills says he would often see off duty officers showing up to the Canadian Towing office. "You'd assume they were just there to get paid," he says.
Mills left the industry and went back to a job in municipal law enforcement services because of the corruption and poor working conditions at Canadian Towing. He calls the whole industry the tow truck mafia. "They have a whole underground kind of deal with police here in Ottawa and it's extremely obvious," he says.
Mark Graves of the Provincial Towing Association of Ontario (PTAO) says they have seen problems in the industry escalating over the past ten years. "In the past couple years it's gotten much more brash and criminal activity has really increased," he says. "It has brought everything to the forefront."
As the result of a panel discussion held at their annual Tow Show in September 2019, the PTAO put together a task force to facilitate the implementation of provincial licensing across the province. Graves says he was pleased to hear Premier Doug Ford's announcement on June 29, 2020 that the province had also created their own task force to address the issues of the tow truck industry in Ontario. "Our understanding is they want to clean up the industry and with the news that's come out they know it's not just an industry problem," he says. "There are outside factors that are putting pressure on the industry also."
Graves says that the PTAO is pushing for provincial licensing that has the ability to take licenses away from tow operators if their drivers and/or companies are acting irresponsibly or unethically. He says the PTAO still sees issues in the industry even if a municipality does have a licensing system of their own. "I'm not saying that the [municipal] licensing is a problem, but I am saying that it is not fixing the problem," he says. "The idea is to have something provincially standardized, so it doesn't matter where you are in the province, you're legal."
Graves says that another thing they will have to look at is regulating pricing in the industry, possibly by region. He says that fixing the price across the province doesn't make sense because operating costs are different depending on where you go. "Fuel is more expensive in Timmins than it is in Toronto, insurance is more expensive in Toronto then it is in Timmins," he says. He believes creating standardized rates by region is the way to go rather than having piecemeal city rates and regulations that could cause even more issues. "We looked at breaking up the province into four to six regions and looking at costing averages based on those regions," he says.
Graves says that provincial licensing and regional pricing models will not only help to weed out the bad tow truck operators, but it will also help those who are trying to make an honest living in the industry. "Companies that have a sustainable business model and understand that their income is going to be relatively stable have no problem investing in better equipment and training and providing better services," he says. "It's hard to do that if there is no consistency in the work load you are getting or the fact that your business model could be changed overnight."
More regulation will also make it harder for dishonest police officers to favour tow companies and accept kick backs which has been happening in both Toronto and Ottawa. "If it's happening in one spot it's likely to be happening somewhere else also," Graves says. The PTAO is also looking at the implementation of a third-party dispatching system which would help put an end to police officers directing where the tow goes. "It's independent, free of controversy and protects the public," he says. "Then you wouldn't have the wild west going on at accident scenes."
Graves says it is surprising that it has taken this long for the government to make a move on implementing regulations for the tow truck industry. He started his own towing company over two decades ago and he says the industry hasn't changed much since then. "I bought a tow truck and the next day I was towing for the police, no background checks, no nothing," he says. "Twenty-two years later you'd think that we would have gained some ground and had some industry standards, but there's nothing." He is hopeful that with the government announcement at the end of June they will finally see some provincial regulations put in place. "It makes the government look good, it makes the towing industry look good and it protects the public," he says. "You can't ask for anything more than that."
In Premier Ford's announcement he promised to come after all the bad actors in the industry. "We're coming for you and we'll catch you and we will lock you up," he said at the press conference in June. It remains to be seen whether this will include investigations into the OPP and other municipal police forces to weed out all the "bad actors" in their ranks, which seem to be more prolific than anyone could have imagined.
For tow operators just looking to make a living, the industry in Ottawa is a nightmare and the police are only making it worse. Abadi and many other operators and drivers want some regulation in the industry desperately so that they will be able hook consistently and support themselves and their families. Amanda says the past few years have been very stressful with Abadi making an effort to play by the rules and make and honest living, while also dealing with unfair and abusive treatment by some police officers who are enabling an already corrupt and violent industry.
Recommended Articles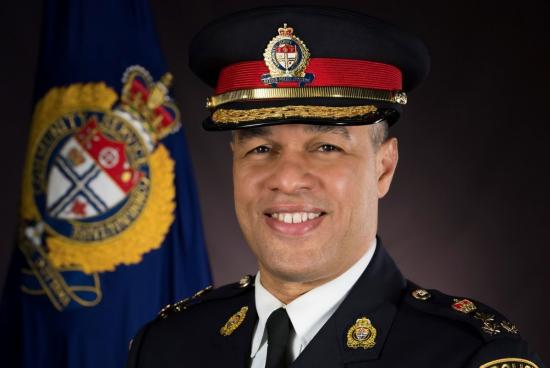 I am not sure which is more troubling, the ongoing failure of the Ottawa Police Services Board to properly adjudicate their responsibilities over the Ottawa Police Services or the continuing systemic and structural problems at the force.
Read full story
The Government of Canada and WE Charity mutually agreed to terminate their agreement that WE would administer the $912 million Canada Student Service Grant
Read full story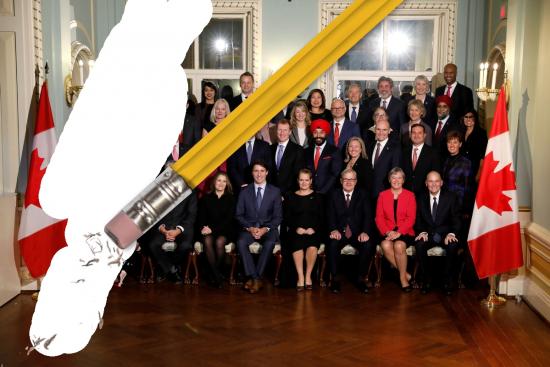 Prime Minister, it's time to shorten the bench, and ensure that only your best players – those accountable for their actions – take the ice.
Read full story
Comments (0)
*Please take note that upon submitting your comment the team at OLM will need to verify it before it shows up below.