Sports
Diplomacy on Ice: Canada Hockey Days in Kazakhstan
Diplomacy on Ice: Canada Hockey Days in Kazakhstan
Diplomacy, at its best, operates upon the common ground shared by two parties. When it comes to Canada and Kazakhstan, no ground is more suitable for that than that of a skating rink.
From May 20-21, Canadian Hockey Day in Kazakhstan's capital Astana took place; serving as a celebration of 25 years of Canadian-Kazakh relations, as well as an international celebration of Canada's 150th birthday.
Canada's Ambassador to Kazakhstan, Shawn Steil, explained that hockey has a long history in the eastern European state, with 2017 marking the 60th anniversary of the first championship played by the first professional Kazakh hockey team, Kazzinc-Torpedo.
At the time, Kazakhstan was part of the Union of Soviet Socialist Republics, where Soviet soldiers introduced the sport to the region.
It was well received, to say the least.
Though there was obviously a heavy Russian influence in hockey's introduction to Kazakhstan, the country has since made the sport its own.
It is now taught by Kazakhs to Kazakhs. Over the years, several players have even made it to the NHL, including goalie Evgeni Nabokov and Nik Antropov.
Kazakhstan's hockey history has been intertwined with Canada's. It started in 1972 with the Canada-U.S.S.R. Summit Series. The event was not just important to hockey lovers, for many Kazakhs, the broadcasted Canadian-Soviet games were some of the first images many citizens had seen from outside the Soviet Union.
Further contact was made during the 1976 Canada Cup, where the first Kazakh-born player, Boris Alexandrov played for the Soviet team. The arena in Ust-Kamenogorsk, serving as the home arena of the Torpedo Hockey Club, honours him as its namesake.
Kazakhstan also acts as home to a number of Canadian hockey players. The Torpedoes have eight Canadians on their roster, making it largest contingent of Canadians in the KHL.
Needless to say, when it was announced that Ken Dryden, goaltender for Team Canada in the 1972 Summit Series, was announced as the keynote speaker for the Canada 150 Hockey Celebration in Kazakhstan, it was met with excitement.
"When I mention his name, faces light up," said Steil.
May's celebration of Canadian-Kazakhstani hockey included clinics, exhibition matches (including a sledge hockey match), the opening of a Canadian Hockey History Exhibition in the new Kazakhstan Museum of Hockey, and a performance from Canadian rockers the Sheepdogs.
Concluding the two-day event was the Heritage Cup Championship match between Team Kazakhstan and Team Canada — a game that Kazakhstan ultimately won 5-4. During the match, the words "United by Hockey" flashed across the jumbotron, both in the English and Kazakh languages.
May's events were not the first opportunity for Canada to use hockey to get closer to our friends in Kazakhstan. It was, in fact, the fourth hockey-related event held in 2017.
Earlier this year, a youth game was held in Almaty, followed by an event organized by Zamandas 21, a Kazakh non-profit organization committed to supporting children of disadvantaged homes; a mission that includes making youth sports accessible and affordable for young people.
In April, a Canadian Film Day event included a screening of The Rocket: The Legend of Maurice Richard.
As well, hockey events regularly draw out large numbers of fans. Last year, an amateur match organized by the embassy had a turnout of over 1,000 people
"For many, simply the words 'hockey' and 'Canada' is enough to get them excited." Steil said.
But it isn't just about bringing two countries together. These events are meant to engage youth and foster inclusivity, to show that hockey is a sport for everyone, regardless of age and regardless of gender.
Money raised at hockey days go toward funding youth sports all across Kazakhstan.
Hockey is looked on as being universal.
It bridges differences, revealing the deeper humanity between two peoples. It might just be a game, but in the right context, it becomes much, much more.
Recommended Articles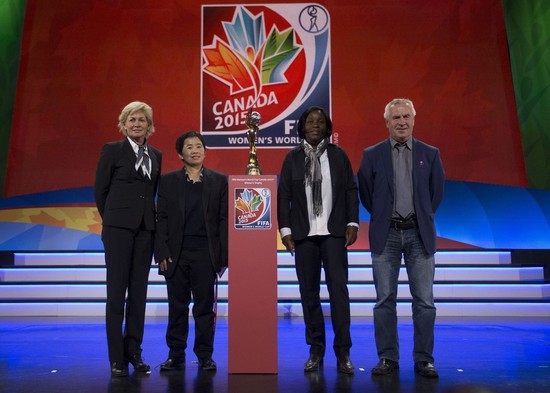 All photos courtesy of FIFA Women's World Cup Canada 2015 and Canada Soccer The weather outside was...
Read full story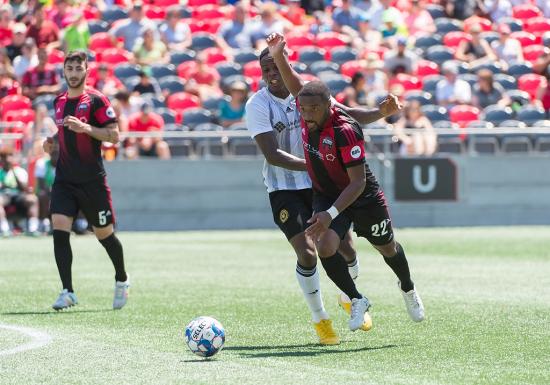 The Pittsburgh Riverhounds proved too good on Sunday afternoon and was able to come away from TD Place with the 1-0 win.
Read full story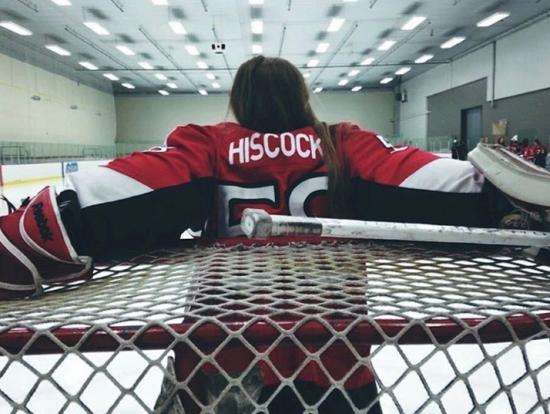 Comments (0)
*Please take note that upon submitting your comment the team at OLM will need to verify it before it shows up below.