Sports
Early season foibles haunting Senators again
Early season foibles haunting Senators again
Some donut wrote this in his opinion piece last week: "I don't think there's much for the Senator faithful to be terribly worried about during this recent slide."
Good thing you like donuts, as we're back with more Dunkin' wisdom this second week of November.
You'd think the team/organization would have learned by now – stinking it up early season does not point towards the road to success. Just the opposite. If you're not swinging at a playoff spot as the leaves turn and fall, you're swinging the clubs come next spring. The last bazillion seasons should have taught Ottawa that.
So then, here's your start up until Nov. 9 – the Senators are last in their division and second from the bottom in the conference. They sit, ostensibly, seven points out of a playoff position. If history regarding American Thanksgiving teaches anything it's if you're seven points back of post-season positioning at that time . . . good luck, buddy.
Have the Senators improved this season? No question. The team isn't exactly getting blown away during its losses. The offence and attack is there. The defensive zone coverage though is a struggle; something recognized as a deficiency long before the year kicked off.
Neil and his number
Chris Neil gets his No. 25 lifted to the rafters on Feb. 17th and it remains a questionable tribute to some. Who retires the number of a guy who scored all of 112 goals in a 1,026 regular-season game career?
But it's the other number . . . right down the line there . . . that figures in here: 2,522. That'd be penalty minutes.
It's unusual to retire the number of an enforcer. Very unusual. Neil, though is an anomaly.
He played his entire career in Ottawa and was the stand-up guy on many, many occasions on a team considered too soft to compete copious years. He could also play a capable game which, coupled with a smart sense of when to grapple and when not to, made him indispensable to this franchise.
I remember when Chris made the cut in the 2002 season and I ran into my friend, then-LA King Adam Mair, prior to the Senator/Kings game that night. Mair had faced Neil dozens of times in the OHL; Adam was with Owen Sound (Platers) and Neil with North Bay (Centennials).
I asked Adam if he remembered Chris 'cause he was facing him that night. Adam raised his eyebrows: "THAT guy made the NHL?!"
Sure enough, the two junior rivals dropped the gloves later that evening during a bench-clearer.
Back when the two were in the OHL, I was covering Owen Sound for radio and print. Seemingly every time the Platers and Cents went toe-to-toe, Mair and Neil were involved in a scuffle. That didn't change during their years in the big league.
Say what you want about Neil, and you will 'cause you're like that, but the word 'dull' was never present when he was. I'll argue he was as important to an Ottawa franchise as anyone. Personality and presence are pillars of a formidable team.
Now if we could get rolling on No. 24 in Detroit?
THOUGHT, SEEN AND HEARD: Erik Karlsson, done like dinner? Not quite. What a start – and an unexpected one at that - for the former Senator as he leads NHL defencemen in scoring with 10(!) goals and 19 points . . . Now with 679 career points, Karlsson sits in 29th place as far as defencemen scoring. Sitting at 28th? Zdeno Chara with 680 . . . The only active d-man with more career points is Carolina's Brent Burns (786, 18th spot overall) . . . Quick tidbit on Erik. About 10 years ago I commented on his snappy apparel after practice. Erik countered and offered to take me shopping (after commenting on my non-snappy apparel). Still waiting on that one . . . Till then? Relegated to scanning the racks at Winners (and hello to fellow shoppers Katie and Kate) . . . And now, back to hockey . . . Another blueliner hot out of the gate is Buffalo's Rasmus Dahlin. He's starting to morph into the top-tier defenceman all had predicted even prior to the 2018 draft. If Dahlin was playing baseball we'd be calling him a five-tool all-star . . . Ottawa sees Philly again on Saturday afternoon. After being non-Broadstreet for too many years, the Flyers have re-established that identity with the recent adds of Nic Deslauriers, Tony DeAngelo and Nick Seeler. Tough club . . . If you bet the 'over' on cuts to shots of Ryan Reynolds at the Senators/Canucks game Tuesday night, I'm pretty sure you came home a winner . . . Deadpool 3 comes out in 2024 . . . Didja' know: According to Wikipedia, Reynolds' movies have netted more than a billion bucks, which oddly enough is the same amount of times he was shown on camera Tuesday. I'm here all week, try the veal, tip your waitress.
SENATOR'S WEEK AHEAD:
Thursday, Nov. 10: Ottawa at New Jersey (7 pm)
Saturday, Nov. 12: Ottawa at Philadelphia (1 pm)
Monday, Nov. 14: NY Islanders at Ottawa (5:30 pm)
thegrossgame@yahoo.com
PHOTO: NHL.COM
Recommended Articles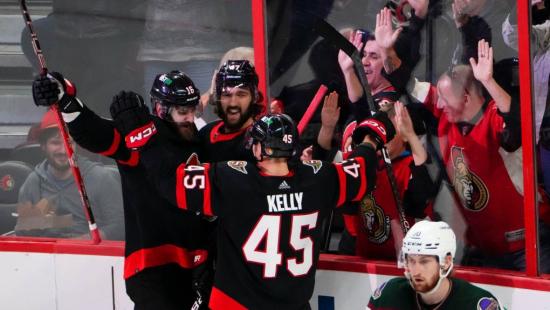 It's been the ignition switch triggering many a discussion since the salary cap came into play 17 years ago – the days of dynasties in the National Hockey League are done.
Read full story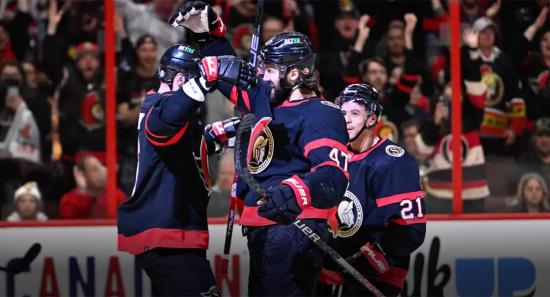 If Ottawa is indeed the town that fun forgot, no one stepped up to tell the local hockey community to keep the noise down after sunset.
Read full story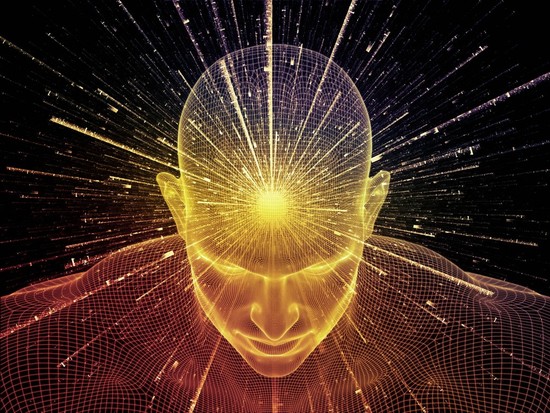 Every athlete, from the beginner to the professional, can benefit from using mental rehearsal to imp...
Read full story
Comments (0)
*Please take note that upon submitting your comment the team at OLM will need to verify it before it shows up below.