EMMA Mattress makes sense and cents!
EMMA Mattress makes sense and cents!
I was recently out to pub with a good friend of mine and he was telling me how relieved he was to have ordered a new mattress. I almost fell out of my chair when he told me he paid $3k for it and they threw in delivery because he bought it at a showroom. He has back issues and I get that the mattress was going to help with that issue but I could not get past the price.
According to the National Sleep Foundation (NSF) sleep is a vital indicator of overall health and well-being. We spend up to one-third of our lives asleep, and the overall state of our "sleep health" is a key factor in our overall well being and lifespan. The NSF recommends 7-9 hours of sleep for adults aged 18-64 and 7-8 hours for those 65 and over. NSF also says that it is important to sleep on a comfortable mattress and pillows.
Given that we sleep so much, I suppose it makes some sense that he would pay so much money for a mattress but there are exceptional high-quality alternatives that are making a big dent in the mattress market. I told him I had purchased a mattress online that was delivered to my doorstep a few days later in a box that was easy to maneuver into my bedroom.
I've become a bit of a mattress aficionado and have done a bit of research into traditional mattresses and the latest happening with the new and popular alternatives, often referred to as bed-in-a-box mattresses.
A bed-in-a-box mattress is made of advanced memory foam and other materials. It is manufactured based on new design and science, and lasts as long as a traditional mattress, which depending on usage is from 5 to 15 years. The NSF recommends people to have a change of mattress every 7 to 10 years.
Europe's most award-winning bed-in-a-box mattress is called the Emma. The base is a cold-foam layer which helps with cooling, comfort and temperature. It keeps you from overheating and adjusts to your body temperature so you get the best sleep. The bottom layer has a visco-elastic memory foam layer which helps to relieve pressure while adopting your body shape.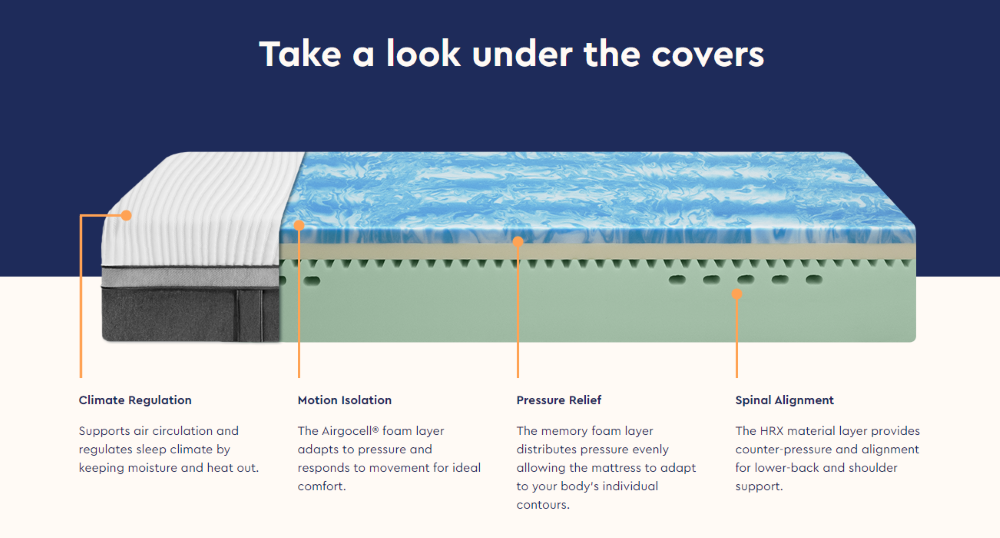 EMMA arrived on my doorstep in a very easily maneuverable box. It was easy to set up. I opened one end of the box and a rolled up mattress came out. I removed the plastic and it expanded to its full queen size.
I'm a back and side sleeper and tend to get hot during the night. I found my spine stayed aligned both when on my side and on my back. This is deliberate part of the design as the HRX material layer provides counter pressure and alignment for lower-back and shoulder support. The Emma allows air to flow freely through the mattress keeping you comfortably cool while asleep. You won't worry about waking up in the middle of the night because you are overheated or sweating because of your mattress — it disperses any heat quite effectively. Another super part of this mattress is its motion isolation. The Airgocell® foam layer distributes pressure evenly allowing the mattress to adapt to your body's contours without disturbing your partner.
For those who are like my friend and immediately pivot to buying a traditional store-front mattress, EMMA has made it easier for you to try something new. They offer free delivery directly to your door. You also get a 100-night trial to decide whether or not it's the perfect mattress for you. If you like it, you simply keep it. If not, then you can return it for free and get a full refund. There are no hidden fees.
I've thought about this part of their offer a lot and it occurs to me they aren't getting many returns or their business would not be sustainable. That speaks to the confidence they have in their product and how much customers like the product.
Any scepticism of sleeping on a memory foam mattress from a box was immediately removed the first night I slept on the Emma is one of the mattresses on the market.
Now back to cost. The queen size Emma Mattress' cost $999 CAD. If you want a cool, comfortable, and good night's sleep check out Emma. You wont regret it!
Recommended Articles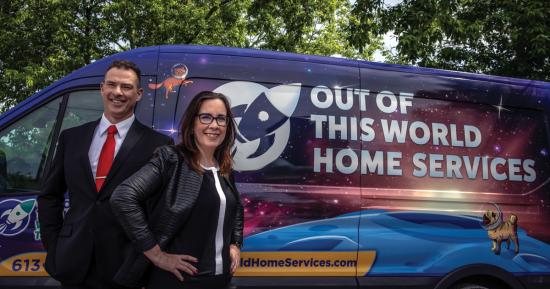 Plumbing times have changed and OOTW intends to change them again.
Read full story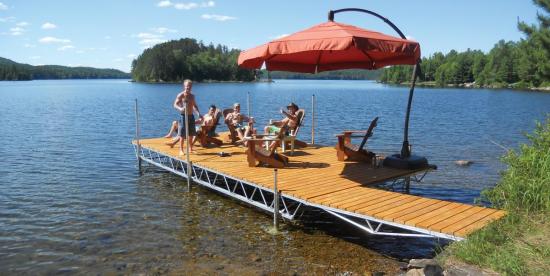 In Mike Nichols' classic film The Graduate, Dustin Hoffman's Benjamin is memorably told by a businessman that a single product will define the future: plastics. According to Greg Westwell however, the future has long been in aluminum.
Read full story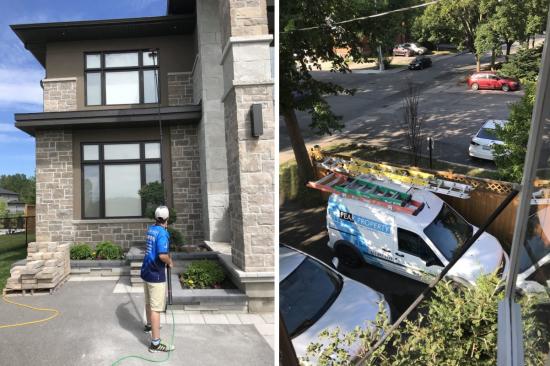 With spring around the corner many residents are starting to turn their attention to spring cleaning.
Read full story
Comments (0)
*Please take note that upon submitting your comment the team at OLM will need to verify it before it shows up below.