Arts & Events
Emmy Alcorn Brings Black-Canadian Stories to the Forefront in The West Woods
Emmy Alcorn Brings Black-Canadian Stories to the Forefront in The West Woods
Ottawa Life's Festival City Series is back! We'll provide a unique look at some of your favourite events.
We'll go beyond the music with artist interviews, volunteer profiles, concert reviews and spotlights on
the tastes, sights and sounds of the festival season.

Your city! Your festivals and events!
Like a good sunscreen, Ottawa Life has you covered.
---

Photos courtesy of Mulgrave Road Theatre
Canada Scene continues to showcase different Canadian stories, talents and experiences this weekend with its special presentation of Nova Scotia-based Mulgrave Road Theatre's critically acclaimed play The West Woods. The play, set in rural Nova Scotia in 1968, focuses on the life and struggles of a Black Nova Scotian family during an era where racism and sexism was still rampant, but social change was on the horizon.
Ottawa Life had the chance to chat with Mulgrave Road Theatre's artistic director, and the director of The West Woods, Emmy Alcorn before the play's big Ottawa premiere this Friday.
Ottawa Life: Firstly, How did you get involved with Canada Scene?
Emmy Alcorn: The National Arts Centre actually invited us. They were looking for a show from this region of the country and found out about us through the Nova Scotia Department of Community, Culture and Heritage. The West Woods was already on tour in Nova Scotia and the department highly recommended us. They knew about our show, they knew what the content was and it just seemed to be a perfect match.
What do you think makes The West Woods particularly fitting for Canada Scene and part of the Canada 150 celebrations?
The festival wants to shine a spotlight on iconic artists that inspire and dynamic artists that show diverse challenges and cultures. Mulgrave Road Theatre in general fits this as it is an iconic Canadian theatre company, being around for over 40 years and having a big impact on Canadian there with the content of our plays. Additionally, Tara Reddick, the writer of The West Woods, is certainly a dynamic artist. Her story really challenges us to think about who we are as Canadians, so I think it fits perfectly.
When you read The West Woods script, what drew you to it and made you want to be involved and direct it?
I actually developed the story. It was my idea to develop a script that would spring from the rural black culture that's in Guysborough, a small county in Nova Scotia. I grew up during the 1960s and 70s and saw black women travelling from the back woods to clean the homes of white families and witnessed a lot of racism in our region. So, when I joined Mulgrave Road Theatre in 1995, it was always in the back of my mind, but I had to find a writer. It wasn't a story I could write as a white woman, it wasn't my story to tell. I needed to find a writer who would have some kind of connection to that community. I met Tara Reddick in 2010, she introduced herself to me and coincidentally I knew her mother and grandmother growing up. When she told me she was a spoken word artist I asked "Hey, would you like to write a play for me?" I kind of took her under my wing, brought her to Guysborough, which she already had a connection to, and told her I just wanted her to write from her heart. That is such an important part of this play, the fact that it is a black story created by a black artist, so the voice is authentic.
Going off of that question, stories of the Black-Canadian experience, particularly black maritimers don't often get a platform so what do you hope audiences take away from this and why do you think it's important to showcase this part of Canadian culture and history?
It gives a voice to those who typically don't have a voice and validates their experience. Also, this play demonstrates the complexities within a culture instead of painting everyone with the same brush. It's a very human story and shows not only the differences between cultures, but the difficulties and differences within a culture which makes it really fascinating and compelling. For me, I see it as a privilege to be able to be brought into the home of this family that lived in rural Nova Scotia in 1968. At the same time though, it's a very connective story – when the audience watches a character overcome a struggle, they can relate it to any struggle they've personally gone through, regardless of race. I'm personally very moved by this play because there are so many universal truths in it. There is a real truth in the conversations that are happening in the play. In discussion with the actors, an all black cast, they agreed. The fact that the play is written by a black artist, they feel like they can speak their truth. One cast member in particular told me that doing this play is empowering and ha made her get more in touch with her roots and culture. If it does that for the actors, I'm sure it will do that for the audience as well. I want the audience to feel like someone has understood them through watching this play. I want them to be moved because they've connected to someone in this play who's overcome a struggle.
The West Woods runs for three days, July 7, 8th and 9th, at Arts Court. For more details and to purchase tickets, visit the play's information page on the NAC website here.
Recommended Articles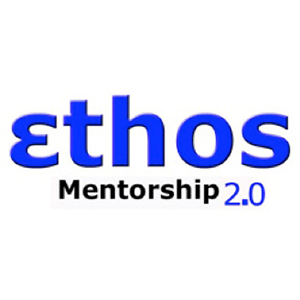 Living at One™ and Ethos Networking™ are partnering with Startup Canada, CATAAlliance, and the...
Read full story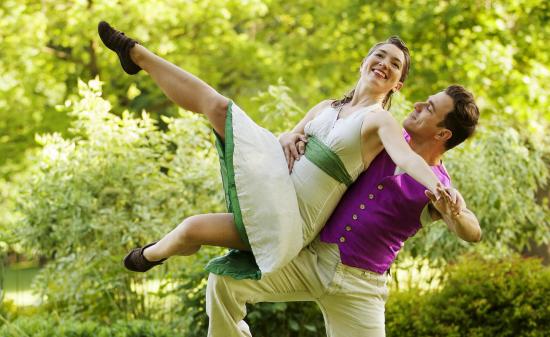 From June 15 to July 23, the biennial Canada Scene returns to the National Arts Centre to exemplify its mandate of becoming "a living portrait" and "eclectic reflection of contemporary Canadian arts and culture."
Read full story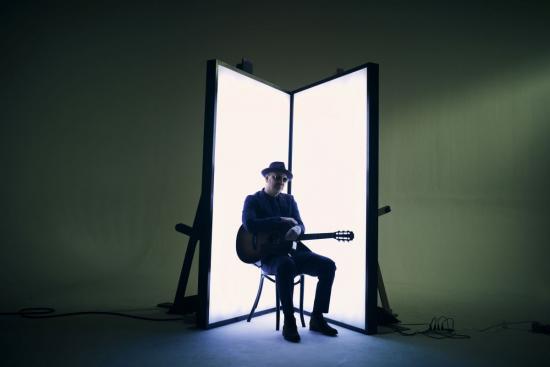 We caught up with Good ahead of his two night run at the Bronson Centre that was postponed. Check out what he says about working with friends and how life shaped his latest record.
Read full story
Comments (0)
*Please take note that upon submitting your comment the team at OLM will need to verify it before it shows up below.