Sports
Erik Brannstrom can't wait to prove his worth to Ottawa fans
Erik Brannstrom can't wait to prove his worth to Ottawa fans
by Daniel Rainbird
---
When Erik Brannstrom skated in from the point, beat his defender, and lifted the puck short-side over the goalie's shoulder for an overtime winner, something very unusual for 2020 occurred.
The crowd went wild.
That play introduced Brannstrom's talents to fans of the Langnau-based SCL Tigers, the Swiss National League team he signed with while awaiting a 2021 NHL season with the Ottawa Senators.
Fast-forward three weeks and fans can no longer attend games, if they're even being played. Tigers games were postponed this week because of a positive Covid-19 case within the team, and Brannstrom, who says he's doing well, is currently finishing a 10-day quarantine.
"I'm good, I'm good, no worries. It just sucks to be in quarantine," he said. "But, you know, it's in the whole world so you can't do anything."
With five points through five games, the 21-year-old defenceman came into Switzerland on fire.
Tigers head coach Rikard Franzen was ecstatic to have Brannstrom join the team, an offensively gifted player with his speed, mobility, and vision was exactly what they needed. As a bonus, Brannstrom has been setting an example for his teammates.
"The young kids who can see and learn from him," said Franzen. "he's so professional in the way he handles everything on the ice, in the locker room. Coming in early, almost last out."
Despite coming from the NHL, Brannstrom has remained humble and hard-working. Franzen believes those qualities bode well for his future.
"The sky's the limit for him," said Franzen. "He has such a good heart and fighting spirit so even if he doesn't come up right away, he's never gonna let himself down and give up.
"Then you add all those skills around him too. That's gonna make him unstoppable from taking a spot in the team over there."
Having never been to Switzerland before, choosing to play there offered a new place to explore, but it was always a hockey decision. The National League provided a more attractive style of play than the Swedish Hockey League he played in as a teenager.
"It's a more offensive league," said Brannstrom. "In Sweden it's more defensive and structured and here it's more back and forth all the time. It's fun hockey to play."
It's been his first hockey since late-February, when he was a key piece of a young Belleville Senators team bound for the American Hockey League's playoffs before he injured his hand and the season was cancelled by the pandemic.
The extended off-season was actually a good thing for Brannstrom. Unsatisfied with how he played last season, he was able to fully-heal his hand and come into this campaign with more confidence.
"I feel way better on the ice now with handling the puck and everything," said Brannstrom. "Of course, the hand injury affected me last year. I'm happy that it's good now."
In terms of training, he's been working on his strength to avoid being "thrown around," and doing defensive zone drills to improve that side of his game.
Brannstrom is confident that he can be a fixture in the Senators lineup in next year's NHL season.
"I want to show people that I can play hockey, that I can be the player I can be," said Brannstrom, who was the key piece Ottawa acquired in the Mark Stone trade. "I'm going to do everything to get a spot in Ottawa next year."
He won't be the only prospect looking to solidify their spot, the Senators have a number of talented young players looking to be a part of the team's bright future.
Even on the roster, two of the key leaders are Brady Tkachuk, 21, and Thomas Chabot, 23. Chabot, much like Brannstrom, is a left-shot defenceman who was drafted in the middle of the first round, only two years earlier.
Over the last two seasons, Chabot has established himself as a top defenceman in the NHL. Brannstrom has had the privilege of studying his game in his time with the pro team.
"He's an unreal player, it's a pleasure to watch him every day," said Brannstrom. "Of course, you want to play like him too, so it's fun to have him in our team and learn from him."
Born just outside Eksjö, Sweden, Brannstrom is excited to be part of a Senators history that fellow Swedes Daniel Alfredsson and Erik Karlsson helped build.
Karlsson, one of Brannstrom's heroes growing up and someone he models his game after, was born in Landsbro, just 30 minutes away from Eksjö.
"He's huge here in Sweden," said Brannstrom. "Defencemen want to play like him, have the puck a lot, and do offensive stuff so of course I watch him."
Brannstrom can't wait to prove his worth to Senators fans, but they'll have to wait.
For now, he's watching F1: Drive to Survive on Netflix as he finishes his quarantine, and gearing up for practice on Sunday and a game versus Lausanne HC on Tuesday. He's a Tiger for the time-being, the NHL season remains months away.
"I'm happy for that," laughed Coach Franzen.
Recommended Articles
Chlapik temporarily signed with his hometown team HC Sparta Praha, but only played three games as the Czech Republic entered another lockdown.
Read full story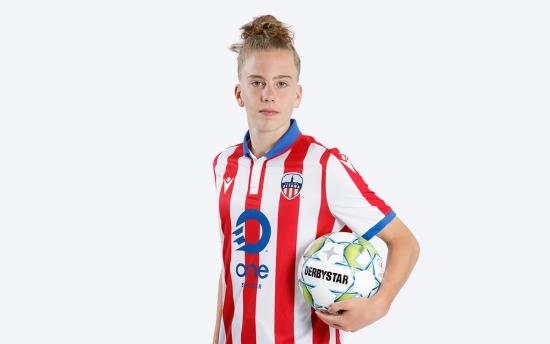 The five-foot-five left-footed midfielder from Chelsea, Quebec and the coach who taught him "everything, literally everything".
Read full story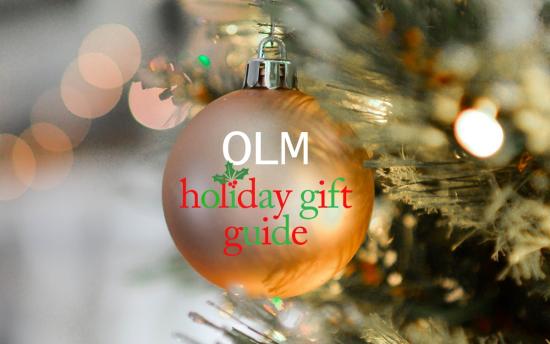 Our annual holiday gift guide is here! Whether you're looking for a nice gift for a loved one or a last minute gift for your boss these affordable — but awesome! — gift ideas are guaranteed to please.
Read full story
Comments (0)
*Please take note that upon submitting your comment the team at OLM will need to verify it before it shows up below.