Arts & Events
Experience the magic of illusions at the Smith Falls Station Theatre
Experience the magic of illusions at the Smith Falls Station Theatre
All photos used with permission
---
The most successful illusion show in Canada, Outerbridge - Clockwork Mysteries, held at The Station Theatre in Smith Falls, is an astonishing performance. Enjoy a magical presentation with friends and family this summer!
Performances are available for viewing July 6, 13, 20, 27, August 3, 24 and 31 of 2019. Tickets cost 15 to 30 dollars and are sold online.
The Smith Falls Station Theatre was formerly the CPR Railway Station of Smith Falls and opened in 2010 after 11 years of planning and fundraising. The theatre holds 140 guests, and is a focus for the performing arts of Smith Falls. It is also a popular venue used for meetings and receptions. The theatre unites the community of Smith Falls whilst celebrating the arts.
Ted and Marion Outerbridge have been described by critics as "a master of Illusion" (CBC-Radio Canada), and their performance has been hailed to be "a visual feast" (Jinhua Daily, China).
For years, the Outerbridges have performed around the world, including Europe, China and Hollywood. Recently, the Outerbridges relocated to Smiths Falls and are thrilled to be performing minutes from their new home in the Ottawa Valley!
"Years ago doing a theatrical show comparable to something in Las Vegas in a town of 9,000 would not have been possible, but TV shows like America's Got Talent have created a renaissance in the magical arts," says Ted Outerbridge.
Just as magic is experiencing a renaissance, tourism in Smiths Falls has been increasing, mostly due to the interest in medical cannabis and cannabis tourism fueled by Tweed headquarters. Only an hour away, Smith Falls is the perfect location for a relaxing summer weekend away from the city. Outerbridge – Clockwork Mysteries provides a rare opportunity for residents and visitors alike to see a performance in this economic and cultural hub.
Ted Outerbridge, an illusionist, began performing professionally in 1982 and has been featured in shows around the world. Box office records were set with his tours Illusions, Magician Extraordinaire and more.
Marion Outerbridge, a dancer and illusionist, joined Ted in the 1999 show, Magician Extraordinaire as a dancer and lead assistant. She soon became Ted's partner, celebrating their marriage in their 2006 Dusseldorf marriage.
Within seconds of taking the stage, the Outerbridges fuse their revolutionary illusions with split-second artistry to hold viewers spellbound. A fantastical event that is at once magic, dance, theatre, and a dash of wonder, the audience is invited into a mysterious clock tower equipped with a variety of timekeeping devices. With the help of an elaborate Victorian time machine, the performers and spectators become part of a race against time. They experience time accelerating and slowing down and participate in predicting the contents of a time capsule.
In one of Ted's illusions, he vanishes from the stage, appearing instantaneously in the audience and completely surprising them. One evening, he so confounded an audience member by this illusion that "someone was upset because I was blocking their view of the show," Ted recalls. "They were yelling and hit me to get out of the way. Then they realized it was me." Outerbridge wasn't injured. "I was amused," he said.
Keeping their audience enthralled from the first breathtaking illusion to the spectacular finale, the Outerbridges create an experience that far exceeds the expectations of every spectator.
Travel through time with the Outerbridges for a magical adventure at The Station Theatre. Create long lasting memories in the picturesque town of Smith Falls over a relaxing summer weekend.
To learn more about this magical performance or to purchase tickets to the show visit www.tedouterbridge.com.
Recommended Articles
"It's really great to be back home in Canada. I started in small town Canada and there were a lot of ups and downs on my way to the top," said Twain as the stage set lifted her skyward. "From where I'm standing there's no way but up from here!"
Read full story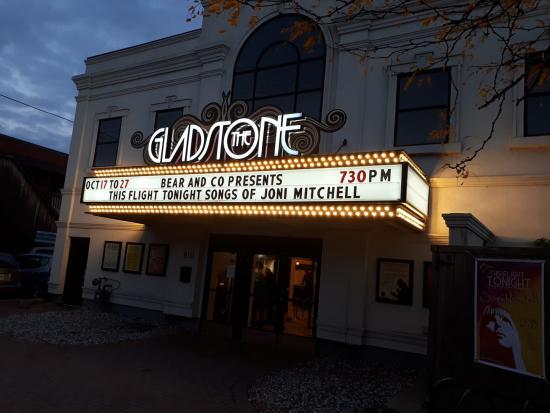 Pierre Brault, Rachel Eugster, Robin Guy and Scott Richardson have reunited after a successful run of Leonard Cohen's music a year or so ago to bring you Joni Mitchell's work.
Read full story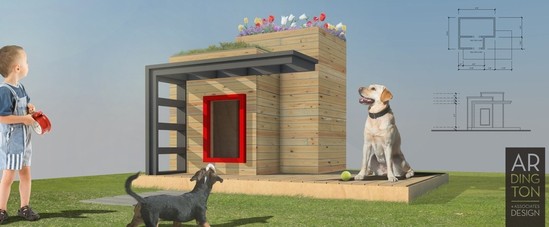 A pinewood frame, an herb garden, and a roof garden are just a few of the features on these custom d...
Read full story
Comments (0)
*Please take note that upon submitting your comment the team at OLM will need to verify it before it shows up below.