Auto
Facts on Hardtail mountain bikes as well as costs
Facts on Hardtail mountain bikes as well as costs
A Hardtail mountain bike is simply a mountain bike with no suspension at the rear. Mountain bikes can come in two varieties, Hardtail or full suspension; however, Hardtail Mountain bikes are more adaptable to any type of terrain and can ride on any slippery or rough trails as well as be used in inclement weather. The tires are larger and create more stability. Companies that produce the Hardtail mountain bike can offer bikes that are customized as to gears, wheel size, seat placements, and other factors but the common feature is the lack of suspension in the rear.
There are dozens of Hardtail mountain bike styles from which to choose and the costs also fluctuate. Competitive cyclists abound and these enthusiasts want only the best Hardtail mountain bike that money can buy. However, there also are those that only ride when it suits them, and there are Hardtail mountain bikes for women and children, which can be smaller and more lightweight.
Types of materials used in Hardtail mountain bikes
The most commonly used materials today in Hardtail Mountain bikes are carbon fibre, steel, aluminum, and titanium. Each type of material has its pros and cons. Steel was first used in the early generation of Hardtail mountain bikes but it was heavy although provided stability. To achieve a lighter weight, carbon fibre and aluminum were then used to produce the bikes but lacked aesthetic appeal.
The manufacturing process became more adept and carbon fibre and aluminum are now more eye-catching and less prone to mishaps. Mountain bike lovers, especially in the Hardtail bikes do prefer the newest material, titanium, for its lightweight ability, aesthetic qualities, and of course, its durability. A great many colors are available in titanium-produced Hardtails. Titanium, however, still has not caught on as much as other materials except with real enthusiasts. The reason is that these bikes are more costly as they require more welding and machining efforts.
Titanium-Based Bikes
Many of these manufacturers exist in Canada with importation available to the USA as the mountain bike craze is common in the USA and Canada due to the mountainous terrains of both countries. Competitions are also more common in both countries and year-round bike riders exist in both countries.
Carbon fibre bikes now that they have progressed are still sold quite extensively to many customers who are concerned about costs. The usage as stated before is what drives a customer's choice of material used to manufacture a Hardtail mountain bike. Titanium also provides a smoother ride because of its flexibility and damps down any bumps in terrain.
Which type of Hardtail mountain bike to choose?
New riders would do best by trying out a carbon fibre or aluminum frame as the cost will be cheaper. In addition, if only a casual user and planning on family outings titanium-based bikes probably are not needed. On the other hand, serious enthusiasts that ride year-round in all kinds of weather and need speed during competitions will probably need a titanium Hardtail bike.
Titanium does provide the "damp down" that many Hardtail bike riders do seek. The "damp down" is simply a term that means that the rider enjoys a smoother ride as the vibrations on rough terrain is not felt as easily. Acceleration and quicker movements are also a feature of titanium-manufactured Hardtail mountain bikes. Damping down is also called suspension damping since Hardtails lack rear suspension.
It is advised by most bike manufacturers to start with the simplest and less costly and progress towards a higher quality bike once enthusiasm accelerates into the realm of competition or year-round usage.
General costs as of 2022 of Hardtail mountain bikes
The costs of a Hardtail fluctuate wildly. Big box general stores can have Hardtail mountain bikes for as little as $476 while high-end dealers with the best bikes can charge generally up to almost 14000. It is therefore imperative to ensure that the correct bike is chosen. Shipping costs can also factor into the overall price. Some individuals purchase their bikes in Canada and have them shipped to the USA while some purchase in the USA and have them shipped to Canada. Some manufacturers offer free shipping so these deals should be considered.
The interest in Hardtail mountain biking started in the 1980s, and the enthusiasm has spread wildly across North America and even into parts of Europe. There are about nine major bike manufacturers worldwide that are well known for the quality that is produced in their bikes. These dealers/manufacturers may also offer a limited money-back guarantee as well as assistance in assembly as the bikes are not shipped in one piece. If seeking a fully assembled bike then a trip to the actual bike store is needed. This may be free or there might also be a cost to this as well.
More factors to consider when deciding on Hardtail mountain biking
There is more to the enjoyment of mountain biking, especially with Hardtails, since these have no rear suspension. Lessons might be needed, and gear such as helmets and special clothing is a must-have. No one should ride a Hardtail without a helmet or in constricting clothing. Food and water and extra dry clothing should be in a backpack and taken along on each ride as well as a cellphone. Getting lost on a trail or running into unexpected falls or weather needs to be accounted for before each ride.
Most good distributors will also encourage riders to have a first aid kit on hand as there is no guarantee falls will not occur, or that scrapes and bruises can be avoided completely. Needless to say, solid shoes meant for riding a bike are a must.
With a little caution and knowledge, Hardtail mountain bike riding can be one of the most enjoyable experiences of a lifetime. Hardtail mountain bike riders should always know the sport and do everything possible to have a safe and affordable journey into this sport.
Recommended Articles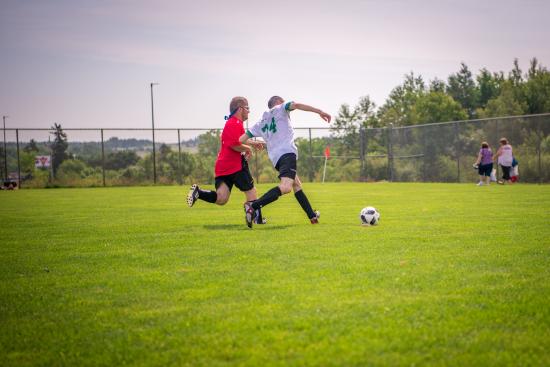 With its new Kia Canada Special Olympics Mobility Program, the automaker aims to further support athletes, staff, volunteers and coaches coast-to-coast.
Read full story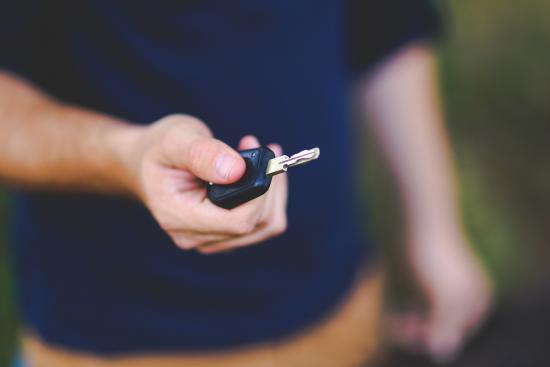 At the heart of Palmer's auto protection service is a multitude of customizable coverage plans that are aimed at meeting the needs and driving habits of their extensive client base.
Read full story
You may have heard that Subaru Forester was recently awarded 'Utility Vehicle of the Year.'
Read full story
Comments (0)
*Please take note that upon submitting your comment the team at OLM will need to verify it before it shows up below.