Arts & Events
Father John Misty Brings Total Entertainment Forever
Father John Misty Brings Total Entertainment Forever
Ottawa Life's Festival City Series is back! We'll provide a unique look at some of your favourite events.
We'll go beyond the music with artist interviews, volunteer profiles, concert reviews and spotlights on
the tastes, sights and sounds of the festival season.

Your city! Your festivals!
Like a good sunscreen, Ottawa Life has you covered.
---
Photos by Andre Gagne
A night full of unique storytellers, Saturday was one of the lyrical wonders of Cityfolk's lineup for 2017.
Father John Misty
Walking on without a word, Josh Tillman grabbed the mic to start his set with "Pure Comedy" to show stopping glory. Dropping to his knees, he made everyone's heart stop with each soaring vocal climax. Taking his guitar he quickly jumped into the future fearing ramblings of "Total Entertainment Forever" bringing the hilariously strange phenomenon of hundreds of people simultaneously singing "Bedding Taylor Swift, Each night inside the Oculus Rift," to hilarious effect.
Singing about post apocalyptic futures in front of the earth itself, Tillman sang "Things It Would Have Been Helpful to Know Before the Revolution" before flailing more than Joe Cocker through through the instrumental solo, sending his performance through the top. "It's good to be back" said Tillman, before launching into a yell-heavy performance of "Ballad Of A Dying Man," grooving on his guitar while critiquing the cynics of the world. He quickly switched into old material like "Nancy From Now On" to soaring harmonies from his band and the crowd as the melodies glowed through the night.
Switching to just his voice and a piano, "When the God of Love Returns There'll Be Hell to Pay" found Tillman getting stark and eerie as he led the crowd through his dark tale, slowly pulling the band in one by one. Looking at the evolution of life on earth in his words, Tillman was soon dropping to the floor and even screaming to god
Reading a sign for hugs Tillman said "There must be another bearded weirdo in your life, I'm just the only one that matters." Moving right along to "When You Are Smiling And Astride Me" his screaming vocals also had him falling on his back and whipping around his mic, all culminating in one of the night's highlights. Immediately switching to one of the set's most upbeat and moving tracks with "I'm Writing A Novel," singing and swinging with enough vigor to get the crowd bumping. Feeling the urge to move again himself, "True Affection," quickly turned from a solemn croon to Tillman dancing his heart out to a flurry of flashing lights and the screams of the crowd. "Hollywood Forever Cemetery Sings" had Tillman rocking his electric through the steady rock as well, with loud chants of "JESUS CHRIST" flying from the crowd every verse.
Before his next track he asked "Was that the guy who wrote "Four Strong Winds" looking embarrassed when he realized he hadn't recognized Ian Tyson but knew the song. "Holy Sh*t" quickly exploded into a raw instrumental climax after Tillman's acoustic intro, all building to Tillman holding the mic stand over the crowd to sing back the final harmonies. Closing on "I Love You, Honeybear" he quickly knocked his mic stand around the stage and came down to the crowd, shaking hands and grabbing arms to thank the crowd. Realizing he had time for one more song, Tillman came back with just his guitar and closed the set out one last time on an intimate acoustic rendition of "I Went To The Store One Day."
Fred Penner
While Fred Penner has clearly made a name as a children's entertainer, he had no trouble making a show to entertain the adults in the crowd. Even with his dips into material that was unabashedly corny, his overall talent as a performer managed to keep it all together. Taking requests from the audience he found the entire crowd losing their collective mind when he sang his "Sandwiches" chantey.
Between covers and his unique storytelling moments there were too many wholly unique Fred Penner moments during the show to ever feel a lull in the set. Even between crowd interactions that ranged from heart-warming, adorable and occasionally cringey. Penner never seemed to be putting on an act for the crowd. Taking listeners through the story of his career while offering up a dynamically fantastical narration, he made everyone listening feel like a child regardless of their actual age.
Corb Lund & Ian Tyson
The raw talent and decades of experience made the duo performance by Lund and Tyson a completely different and eclectic set of songs that made the most of each of their careers and skills. Lund quickly regaled the crowd with the story of his family's brief time smuggling whisky into prohibition-era America before swinging excitedly into "Five Dollar Bill."
Tyson brought his goose bump-inducing rasp to his travelling songs like "Navaho Rug" leading the crowd through endless rounds of ay-yay-yay as he barreled through some classic country. Across their duets you could see the smiles of euphoric respect as Lund looked at Tyson appreciating that he could play with a legend. Closing on "Four Strong Winds," they traded verses with delicate beauty as the crowd sang back to them with a hearty cry.
Recommended Articles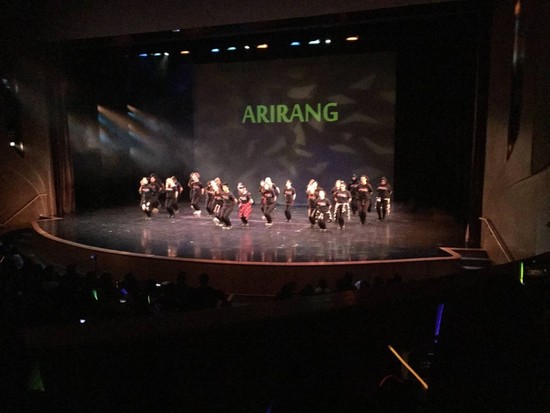 K-pop fans were out in full glory at the Canadian Museum of History this weekend for the 2016 Ambass...
Read full story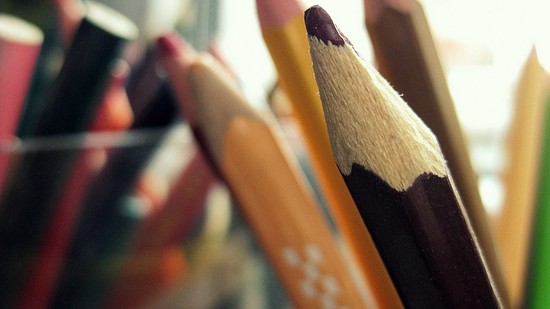 Forty years ago, I bought my first painting at a local art show. It was the first of many. Today, I...
Read full story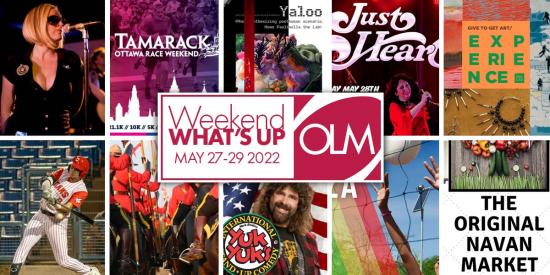 It's starting to feel like summer! Get out an enjoy the great events happening in Ottawa this weekend.
Read full story
Comments (0)
*Please take note that upon submitting your comment the team at OLM will need to verify it before it shows up below.