Travel
Florida's Historic Coast: New Smyrna Beach, St. Augustine, Ponte Vedra Beaches and Amelia Island
Florida's Historic Coast: New Smyrna Beach, St. Augustine, Ponte Vedra Beaches and Amelia Island
New Smyrna Beach
Last year 3.48 million Canadians visited Florida. The Sunshine State remains the go-to place for snowbirds, travelers and tourists and those seeking a reprieve from the hard, cold Canadian winter. If you are a regular visitor be sure to put New Smyrna Beach, St. Augustine, Ponte Vedra Beaches and Amelia Island on your Florida "places to visit" bucket list. You may end up loving them so much that you'll decide to return for full winter stay.
New Smyrna Beach (NSB) is a small Florida beach community and surf hub thirty minutes south of Daytona Beach. We stayed for two nights at the Hampton Inn New Smyrna Beach, a spacious, comfortable and stylish hotel on Flagler Avenue, a five-minute walk down from the beach. You can park your car here and just walk everywhere. NSB is famous for its 17 miles of golden sandy beaches and waterways that are a big draw for surfers, paddle-boarders, and people who love sailing, kayaking and fishing. The town's palm-lined Canal Street historic district features art galleries, shops restaurants that are a foodie paradise. The vibe was relaxed and laid back as we ventured out on a three-hour food tour with a local guide. Ricky's Canteen, Riverpark Terrace, Yellow Dog Eats, Corkscrew Bar and Grill, Little Drug Co., LaAbilie's Tea Room and Bistro, Thai Mango, The Galley and Panheads Pizzeria did not disappoint as they all served exceptionally prepared local dishes with a flair that has made this place a culinary haven. We tried tapas, tasty tacos, seafood charcuterie, authentic Greek cuisine and some pretty impressive vegan dishes too.
The next morning, it was off to surfing lessons with the pros from the Nichols Surf Shop. We headed out to catch a wave -- well the waves caught me. I only managed to get up on the board twice but was laughing the entire time. It's both fun and exhausting so pace yourself. Back on shore we re-energized with a visit to Café Heavenly, a local favourite where they make a killer homemade seafood chowder and serve up a great burger with cold beer.
Next was a visit to the New Smyrna Museum of History that provides a glimpse into the early lives and hardships of early settlers. I was fascinated to learn the story of the Seminole Indian tribes and their relationship with the colonial people. Afterwards we dropped into The Hub on Canal, a local arts collective and incubator for more than 70 artists
who foster art, education, music, support the local community and stimulate economic growth through scholarship programs and the sale everything from fine art to items sculptured from clay or wood, to jewelry, metal, pottery, and glass.
NSB is also hub for craft beer and spirits. We dropped into the Sugar Works Distillery for a tasting and tour and were not disappointed. Dinner at the Third Wave Café and Wine Bar with its spectacular patio and their sea-cuterie of smoked and cured seafood selections capped off a perfect day.
St. Augustine and Ponte Vedra Beaches
It's a pleasant 90-minute drive from NSB to St. Augustine and Ponte Vedra Beaches along Florida's Historic Coast. We spent two nights at the Embassy Suites by Hilton St. Augustine Beach Oceanfront Resort, arriving in time for the daily complimentary cocktail reception (4:30 p.m. – 6:30 p.m.). Dinner was a delight of locally-sourced produce and seafood at the hotel's Harvest & Reel Restaurant. The hotel's beach and the adjacent public pier are wonderful. We had many things to do in St. Augustine, but I must say I really enjoyed just spending time at this hotel and beach.
St. Augustine is one of the prettiest cities in the United States and the history of the town comes alive when you take the Old Town Trolley Tour. The cafes and streets are bustling, and the covered trolley shelters you from the sun as the driver shares the richness of the local history on the intercom. A highlight was touring Flagler College. Built in 1888 in a Spanish Renaissance style by millionaire industrialist and Standard Oil co-founder Henry M. Flagler as an exclusive luxury hotel that he named the Ponce de Leon, it is now an exclusive private college. (Flagler was the business partner of John D. Rockefeller). Across the street you can find the exclusive Costa Brava restaurant at the Casa Monica Resort & Spa. Try their paella before hoping on the trolley to the world-class Lightner Museum. When we visited, they were showing an exhibit of works by the French Impressionist Edgar Degas. Our last stop was a visit to the Castillo de San Marcos fort along the shores of town.
The Municipal Marina offers a great sunset cruise aboard the schooner Freedom and afterwards you can head over to O.C. White's Seafood & Spirits, a local favourite, for dinner. Save desert for Peace Pie ice cream shop. Trust me . . . Just go!
The next morning was recreation focused as we did the three-hour "Sun Run" paddle boarding excursion with Kayak & Stand Up Paddle Board St. Augustine. It's a great recreational activity and it's always fun to be in the water. Then we dropped in to visit the St. Augustine Lighthouse & Maritime Museum which consists of the 165-foot tower which was built in 1874, the Keepers' House, two summer kitchens, a U.S. Coast Guard barracks (1941) and a garage (1936) that was home to a jeep repair facility during World War II. The site is also a National Oceanic and Atmospheric Administration weather station. We climbed the 219 steps to the top of the tower for the exceptional view of the area.
We topped off our great day with a nice chardonnay at Casa De Vino 57, another local favourite, before heading to the famous Columbia Restaurant for dinner. I've previously visited and written about the Ybor City location in Tampa -- same family, same great service, comfortable atmosphere and exceptional food.
After dinner we opted for a night stroll with A Ghostly Encounter Walking Ghost Tours. It was a little goofy and brought new meaning to the word embellishment when it came to the idea of close encounters with the "paranormal", but it was also charming and fun. Lots of laughs and a great way to end the day.
One of the highlights of the entire trip, to my great surprise, was the visit to the St. Augustine Alligator Farm. I was reluctant to go -- expecting that it was just a tourist trap -- it was anything but. The oldest zoo in the North America, it is the only zoo in the world that contains every living species of alligators and crocodiles and you can even feed them. A large variety of migratory birds nest within close range which makes for great photos. There are lots of snakes, mammals and other reptiles too. The park staff are friendly and very knowledgeable. I loved it.
Amelia Island
If you are a snowbird or on an extended stay in some other part of Florida, Amelia Island is a must see. It is short 90-minute drive from St. Augustine and is storybook pretty with much to offer.
Start with a quick sandwich or seafood chowder at Timoti's Seafood Shak before taking the two-hour Amelia River Cruise. It's a comfortable cruise and you'll learn all about the area as you whip along its shores. When you return, a block from the dock is a popular haunt called The Salty Pelican which serves specialty drinks and great bar food.
We checked into The Villas of Amelia Island Plantation by Omni, a big resort-style hotel. Nearby is the Kelly Seahorse Ranch. Book a solo excursion or go horseback riding on the beach with a group. Expect to be out for two hours and make sure to wear a hat. There is something magical about riding a horse along the beach on a sunny day.
Next up was a two-hour tour along Egan's Creek with Kayak Amelia. Don't worry if you have not kayaked before, it's like riding a bike and just as fun.
Make sure to visit the historic Fort Clinch State Park with its Civil War-era brick fort that sits guarding the coast. A canopy of glorious trees covers the adjacent biking and hiking trails as well as the campground. A boardwalk leads all the way down to the ocean beach. Tourists spend time here swimming, tanning and searching for sharks' teeth and seashells.
Our great trip to historic Amelia Island Florida ended with dinner at Lagniappe. The Louisiana French Creole use the term "lagniappe" to describe something that's "a little something extra," and chef/owner Brian Grimley ensures that the food experience is one you'll never forget. I tried the blackberry-bourbon lemonade and shared a charcuterie platter before having the Spanish seafood-stew special, while my partner had the catch of the day (grouper) over risotto. As Canadians we laughed when we were served a poutine appetizer that chef had prepared for us. Smoke's Poutinerie in Ottawa better watch out. We didn't laugh after trying it . . . I'm still trying to convince them to make it a main!
Florida's Historic Coast -- New Smyrna Beach, St. Augustine, Ponte Vedra Beaches -- and Amelia Island are a lot like the poutine at Lagniappe Amelia . . . It's just so damn good you'll want to keep coming back for more.
Recommended Articles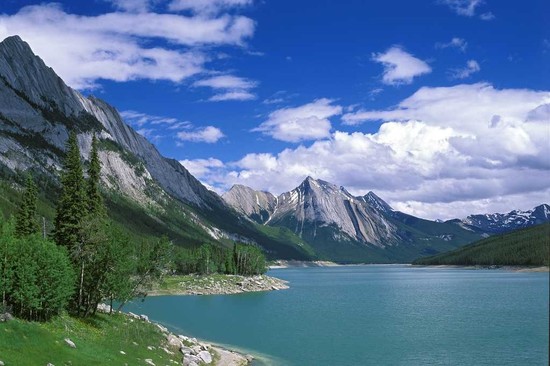 A recent decision by Parks Canada regarding the national treasure that is Jasper National Park is ca...
Read full story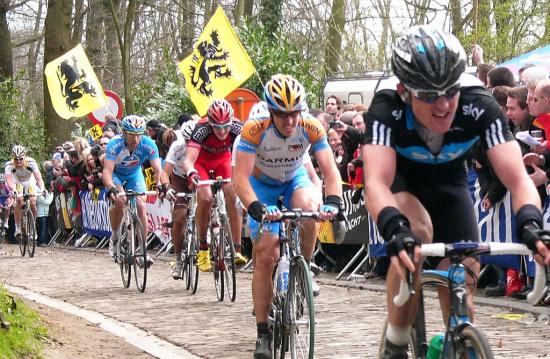 Cycling is to Belgium what Hockey is to Canada. The sport is never too far from its country when brought up in conversation.
Read full story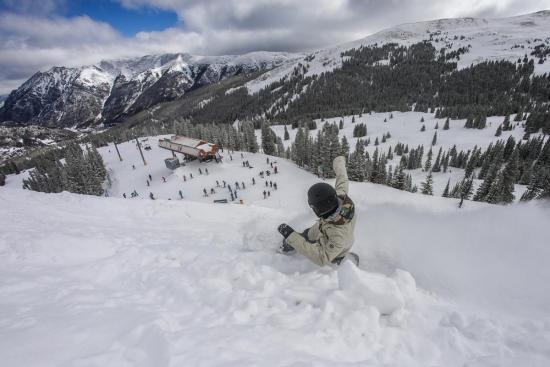 Whether it be dropping into the fresh snow of a back bowl, a vacay with the girls, or spring skiing with the family, it's time to start thinking about the 2017-18 ski season.
Read full story
Comments (0)
*Please take note that upon submitting your comment the team at OLM will need to verify it before it shows up below.